2021-22 Planning and Guidance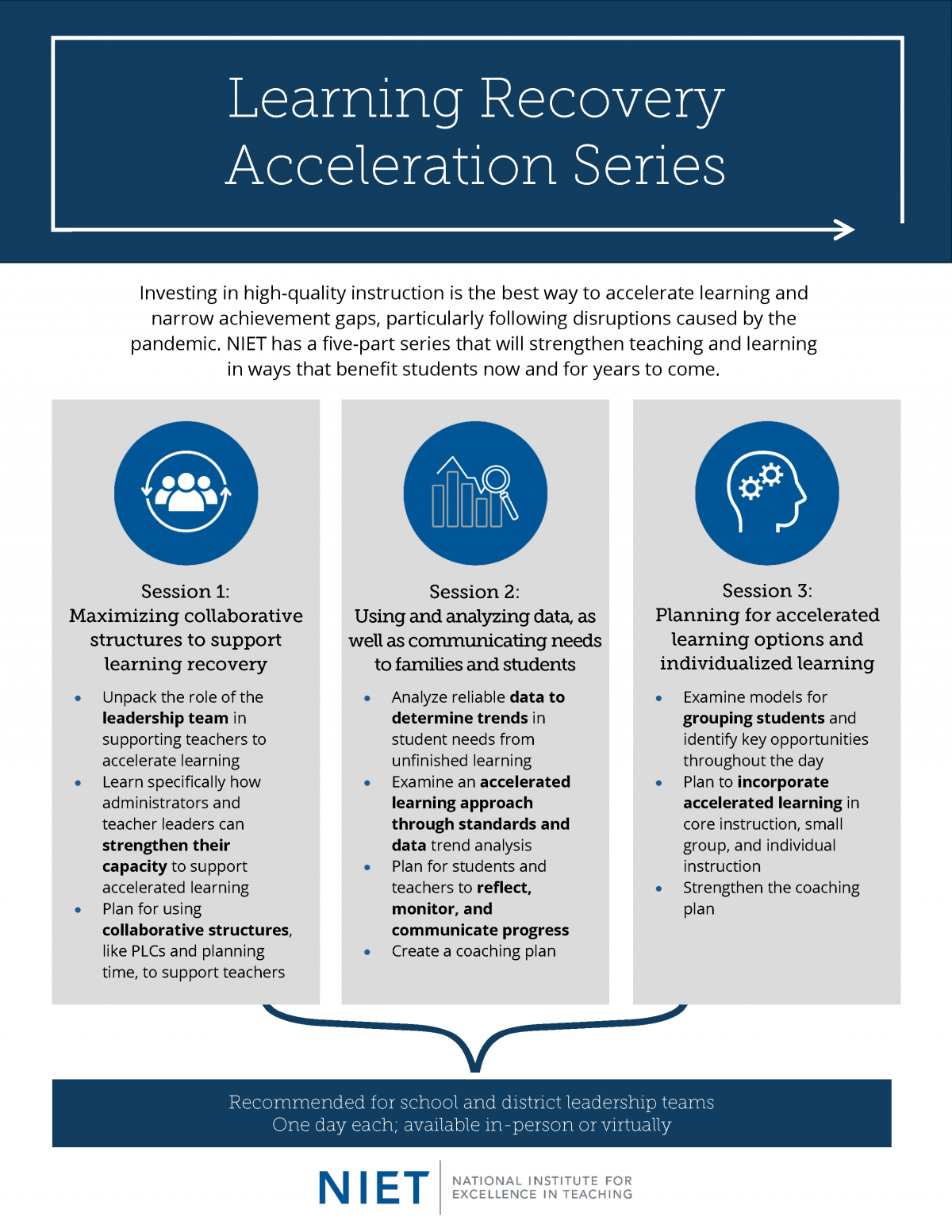 As states, schools, and districts finish the 2020-21 school year, they are taking stock of what their students have learned and pinpointing ways to meet essential benchmarks as they head into 2021-22. Initiatives that strengthen teaching and learning and increase retention of high-quality teachers are the most effective way to accelerate learning recovery and narrow achievement gaps.
NIET's resources, downloadable below, are designed to help states and districts address learning recovery. They include:
The five-part Learning Recovery Training Series that will strengthen teaching and learning through maximizing structures for collaboration; using and analyzing data, and communication; planning for accelerated learning options and individualized learning; strengthening content-specific strategies in math and English language arts; and setting up effective summer learning opportunities.

Guidance for states and districts for how to use ESSER (Elementary and Secondary Emergency School Relief) funds, as well as other federal and state funds, to support and retain effective teachers and accelerate student learning.


Tangible steps to analyze learning recovery in schools and districts, determine strategies that work to accelerate learning, identify key personnel to build buy-in and implement the plan, and create a budget.
Templates
Planning and Guidance Resources