2020 NIET Founder's Award Celebration and Announcement
The National Institute for Excellence in Teaching (NIET) hosted an online recognition ceremony on May 19, 2020, at 11 a.m. CT, to honor the 2020 Founder's Award finalists for their successful efforts to improve educator effectiveness and student learning. Each finalist received $10,000 and the winner, Duplessis Primary School in Ascension Parish, Louisiana, received $50,000.
NIET Chairman and Founder Lowell Milken, NIET CEO Dr. Candice McQueen, and NIET President and COO Dr. Josh Barnett honored each finalist during the event, attended by faculty, students, and district and community leaders.
The Founder's Award was created by Lowell Milken to acknowledge one school annually for exceptional implementation of NIET's principles to make excellent teaching the cornerstone of student learning.

Learn about what sets the 2020 Founder's Award finalists apart:
Chinle Elementary School, Chinle Unified School District, Arizona
Desert View Elementary School, Gadsden Elementary School District #32, Arizona
Duplessis Primary School, Ascension Public Schools, Louisiana
Slaton High School, Slaton Independent School District, Texas
Slaughter Elementary School, East Feliciana Public Schools, Louisiana
For 20 years, NIET has worked with more than 8,500 schools, districts, states, and universities to establish structures of leadership, development, and support to ensure that all students have effective teachers. NIET's partner schools have achieved sustained progress by outperforming similar schools and having greater teacher retention.

For photos and videos, including of the ceremony and announcement, click on those pages within this section or visit the NIET newsroom. For questions and interviews, please contact Jana Rausch at jrausch@niet.org or (310) 435-9259. Follow NIET on Facebook and Twitter @NIETteach.
Lowell Milken
Lowell Milken's lifelong commitment to strengthening K–12 education has led to some of the country's most innovative means to dramatically advance educator effectiveness.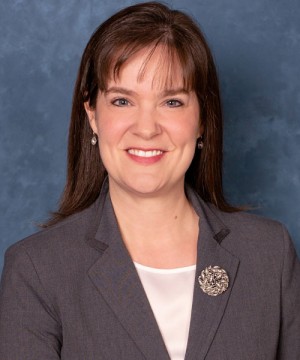 Dr. Candice McQueen
CEO Dr. Candice McQueen leads a vision-setting and strategic planning process focused on ensuring that NIET continues to enhance educator excellence.