Teacher and Leader Development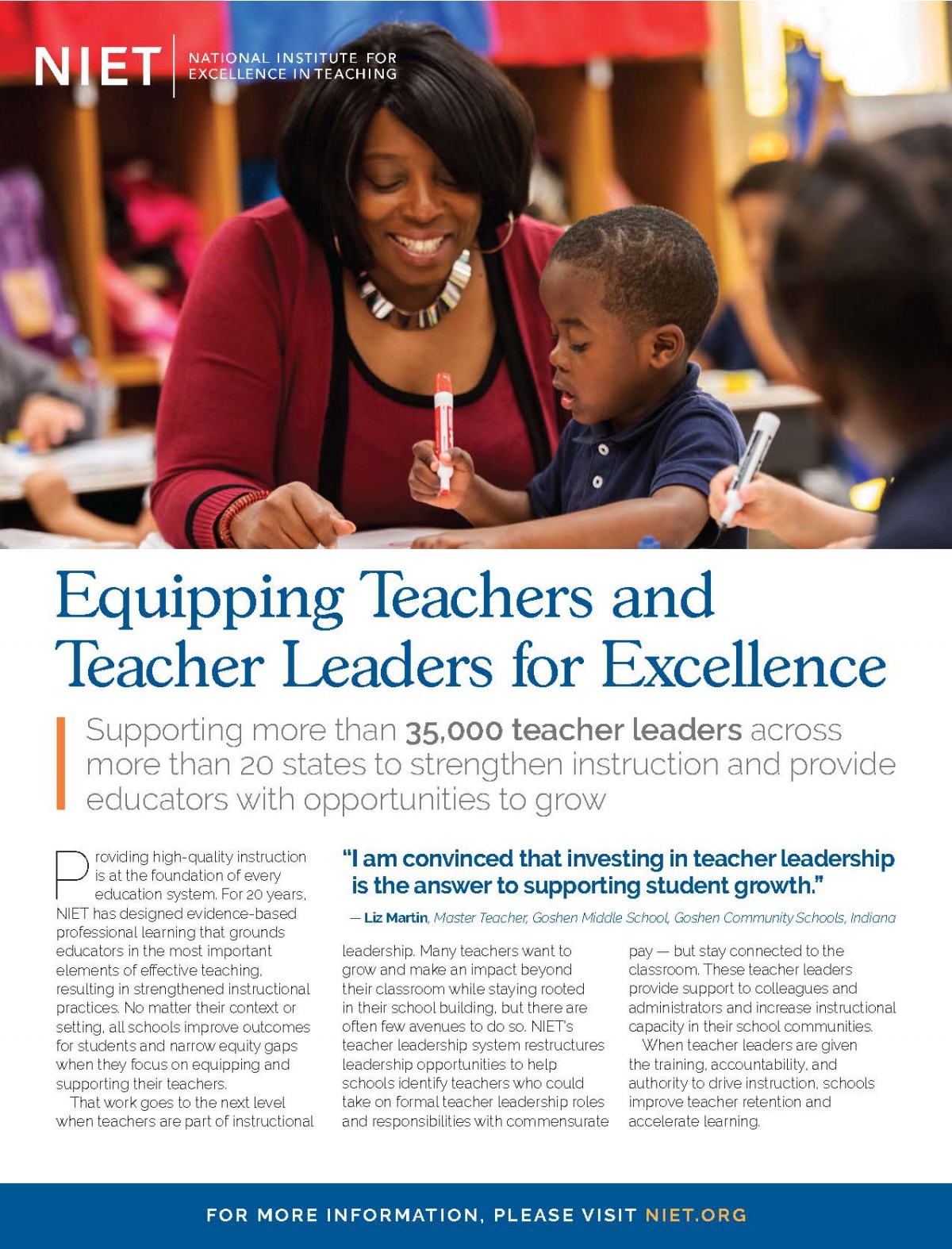 Many teachers want to grow and make an impact beyond their classroom while staying rooted in their school building, but there are often few avenues to do so. NIET's teacher leadership system restructures leadership opportunities to help schools identify teachers who could take on formal teacher leadership roles and responsibilities with commensurate pay — but stay connected to the classroom.
These teacher leaders provide support to colleagues and administrators and increase instructional capacity in their school communities. When teacher leaders are given the training, accountability, and authority to drive instruction, schools improve teacher retention and accelerate learning.
Learn more about NIET's work supporting more than 35,000 teacher leaders across more than 20 states to strengthen instruction and provide educators to grow.