The TAP System for Teacher and Student Advancement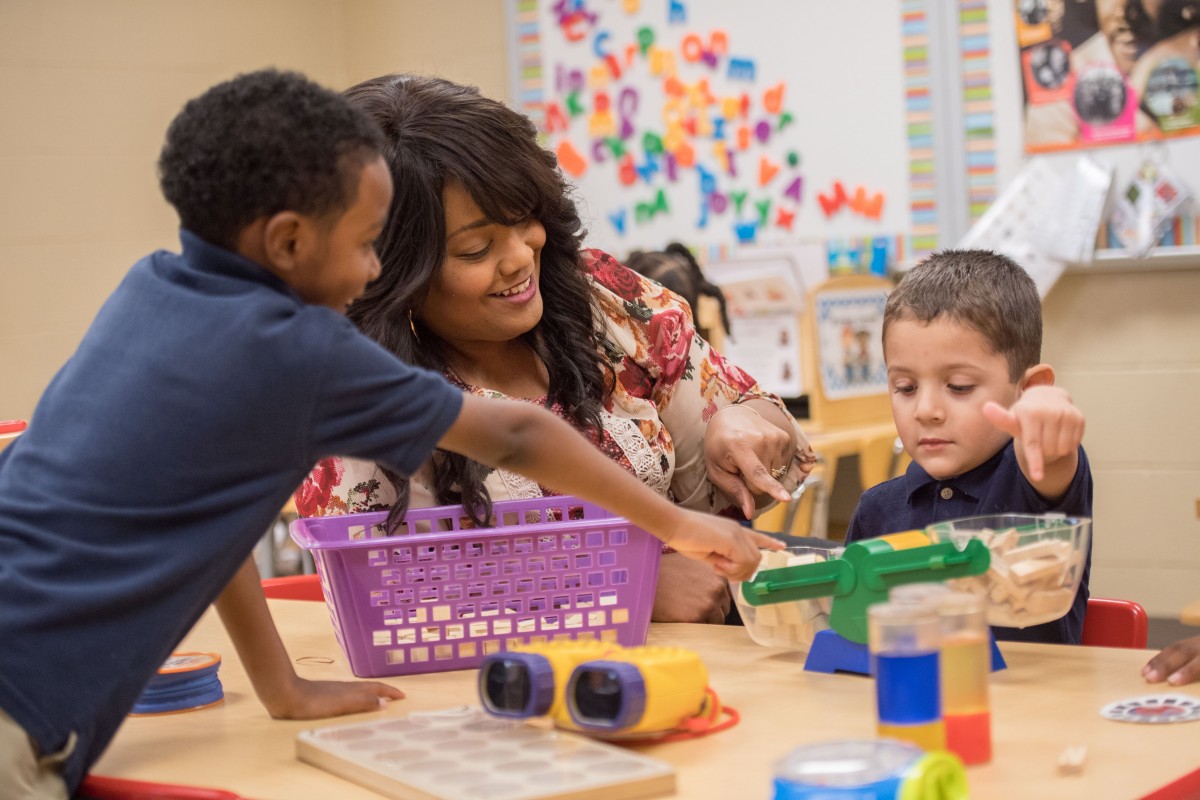 Our comprehensive approach attracts, develops, motivates and retains high-quality educators.
TAP encourages school leaders and teachers to reflect on best practices and to continuously strive to become more effective for their students. Because of the support provided by the master and mentor teachers, the observation process, and the participation in the weekly cluster meetings, everyone is working toward common goals specifically to meet the needs of our students while at the same time increasing the quality of their instruction. TAP provides the blueprint that every school needs to make improvements and to be successful.

Mindy Searcy, District Executive Master Teacher, Arkansas
Decades of piecemeal reforms have failed to dramatically improve teaching and learning in our nation's high-need schools. The TAP System for Teacher and Student Advancement was created by NIET Chairman and Founder Lowell Milken as a comprehensive approach to establish sustained structures for building educator excellence and increasing student achievement growth. Since its introduction in 1999, we've seen the TAP System lead to dramatically improved outcomes for students and change the trajectory of entire schools. Over 95 percent of participating TAP schools are high-need and serve diverse areas—from Phoenix to rural Tennessee. Through the implementation of four interrelated key elements, teachers are improving their instruction and the achievement of their students. The four elements are: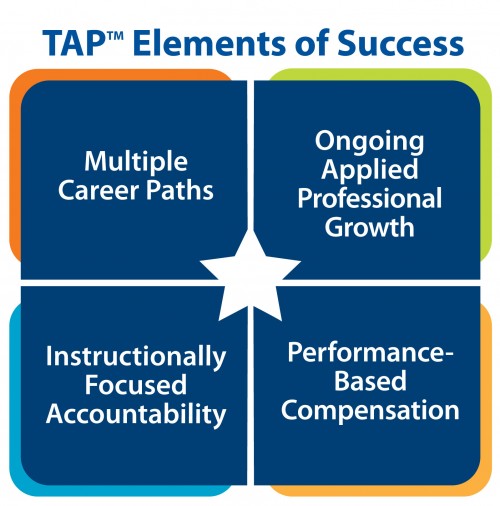 Multiple Career Paths
TAP allows teachers to pursue a variety of positions throughout their careers—career, mentor and master teacher—depending upon their interests, abilities and accomplishments. As teachers move up the ranks, their qualifications, roles and responsibilities increase—and so does their compensation. This allows good teachers to advance professionally without having to leave the classroom and develops expert teacher leaders within schools to provide support to colleagues.
Ongoing Applied Professional Growth
Unlike traditional models of professional development, TAP provides teachers with a system of professional learning that is ongoing, job-embedded, collaborative, student-centered and led by expert instructors. TAP restructures the school schedule to provide time during the regular school day for teachers to meet, learn, plan, mentor and share with peers, led by a master teacher who is an expert in the content area. Weekly sessions are focused on the individual needs of teachers and students, determined by data and student work. Teachers collaborate on strategies for how to most effectively utilize the curriculum and teach in a way that helps students acquire the depth of knowledge asked for by state academic standards.
Instructionally Focused Accountability
As a complement to regular professional learning, TAP provides a comprehensive system for observing and providing feedback to teachers that honors and rewards them for how well they teach their students. Support is centered around the TAP Teaching Skills, Knowledge and Responsibilities Performance Standards—a research-based rubric based on indicators in four domains. TAP also provides ongoing training, mentoring and classroom support during the school day to help teachers meet these standards, as well as providing financial incentives for success.