Creating School Communities that Foster Student Excellence
February 22, 2023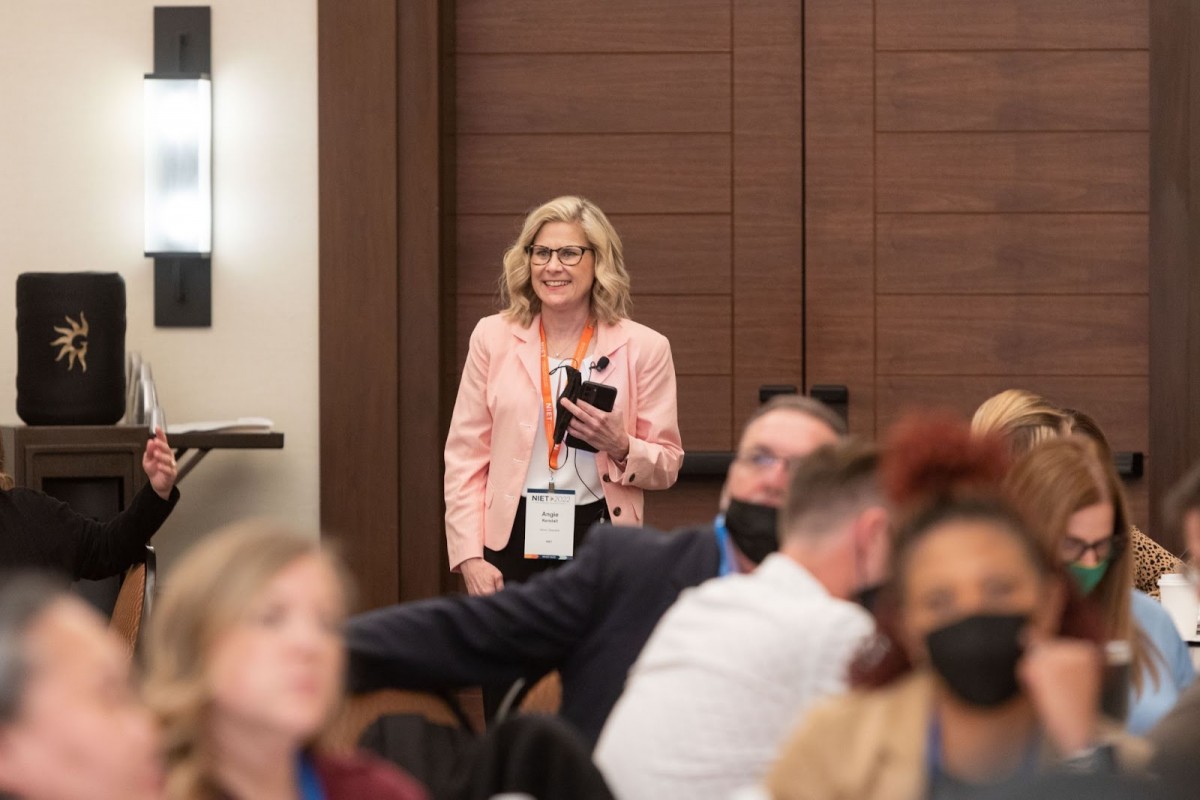 2023 NIET National Conference Session Preview
Our 2023 NIET National Conference theme is Elevating Educators, and this powerful learning opportunity will focus on the systems, structures and practices behind great classroom teaching and learning. Participants will learn the methods and best practices that help educators to hone the skills necessary to achieve their goals in the classroom and beyond.
NIET's National Conference will take place in Indianapolis, offering hands-on, interactive training, and the opportunity to collaborate and learn in a variety of professional learning sessions. Our five strands focus on unleashing teacher leadership, achieving transformative school leadership, ensuring student success through robust instructional practices, establishing positive environments in schools and classrooms, and building the educator pipeline. Our team is excited to feature the work of our partners and provide powerful learning experiences.
Creating a Thriving School Community
As part of our strand on creating positive learning environments, NIET Senior Specialists Angie Kendall and Jodi Leckbee we will offer a session on creating a thriving school community that fosters student excellence and success. A thriving school community is a place that cultivates an environment of mutual respect, collaboration, and shared purpose. It's a place that encourages students to discover their passions and reach their goals. It's a place that celebrates the success of each individual while also recognizing the collective achievements of the entire school community.
In the conference session, Thriving School Communities that Achieve Excellence, we will explore practices in Texas's Somerset ISD that have led to a high achieving school community. In this session, a panel of educators from Somerset ISD will present on their culture of "Leveling Up" and share their systems, beliefs and ceremonies that have helped them achieve excellence, including national and state recognition for achievement. Participants will have the opportunity to reflect on learner-centered practices around inclusion, equity and empowerment that contribute to student success. At the conclusion of this session, participants will have generated an action plan for supporting a culture of learner-centered excellence in their own communities of learners.
Participants in this session will:
Know…key strategies that are creating a high achieving school community
Understand…how to generate a plan of action to support necessary change
Believe…in the importance of rethinking the methods and practices needed to create meaningful change for their communities
We are excited for the learning that will take place at the 2023 NIET National Conference. Opening sessions will feature reflections from NIET Chairman and Founder Lowell Milken, Chief Executive Officer, Joshua Barnett, as well as NIET's partners from across the country. At the conference, leaders will present the NIET Founder's Award to a top-performing school and the NIET District Award of Excellence for Educator Effectiveness to a top-performing district.
We look forward to seeing more than 1,200 educators in Indianapolis, Indiana on March 23-24, 2023. Look for takeaways on social media using the hashtag #NIET2023.