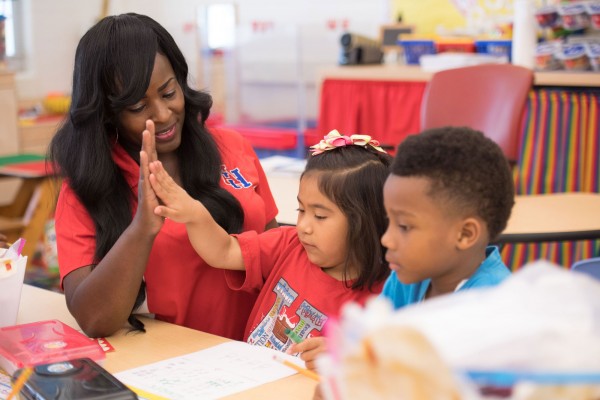 Instructional Excellence
Developing teaching strategies to improve student outcomes
NIET puts student learning at the center of all that we do. We begin by meeting teachers and leaders where they are - to set goals, analyze instruction, and develop coaching strategies that will lead to improved student outcomes. NIET's research-based rubric establishes a common understanding of exemplary teaching, and how to execute a plan that moves everyone forward. When teachers thrive, students achieve.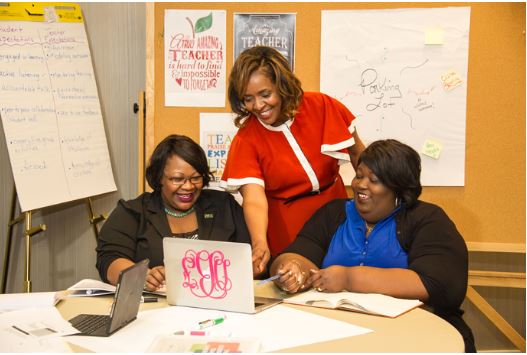 Collaborative Learning
Building connections that spark professional development
Peer-to-peer learning unlocks new insights, encourages teachers to share best practices and fosters collegiality. We create structures and environments conducive to collaboration, whether it's establishing professional learning communities or enhancing those already in place. Our training develops teacher leaders into instructional coaches to grow the skills of their colleagues and to create strategies for success. When teachers learn and grow together—students do, too.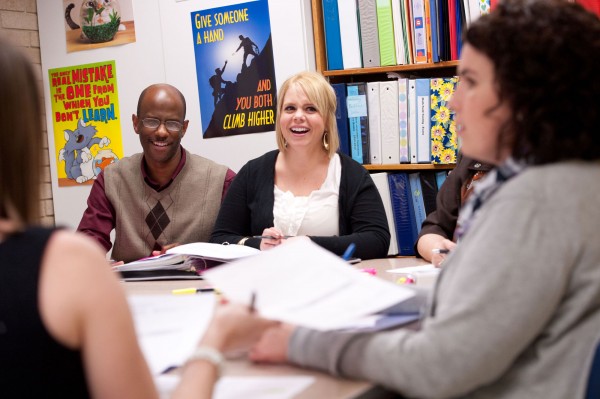 Reflective Culture
Nurturing a growth mindset in all teachers and students
Everyone, from community leaders, to parents and teachers, coaches and school leaders, plays a role in building a culture of continuous academic improvement. NIET helps schools unify around a reflective culture that instills a growth mindset in all teachers and students. We've seen what schools can achieve when they articulate expectations for excellence, create benchmarks for getting there, and regularly assess and adjust course when necessary.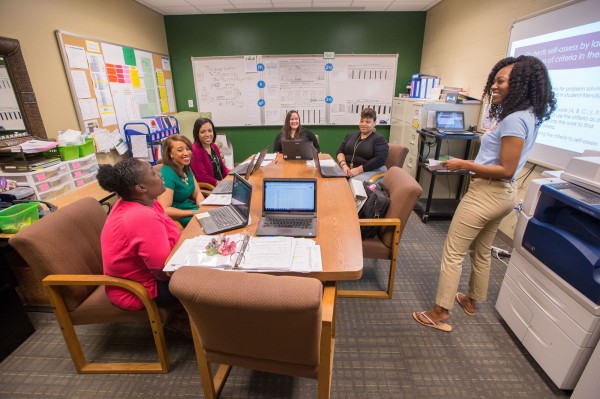 Collective Leadership
Building school leadership teams around a shared vision
Strong leadership and a shared vision are critical to success. We help schools establish leadership teams—uniting teachers, principals, and other administrators around a process to analyze school data, monitor goals, and drive improvements. Teachers gain expanded influence and are given decision-making authority. NIET also trains district leaders on ways to achieve greater school growth through professional learning.