How Student Voices Empower and Inform Decision Making
February 15, 2023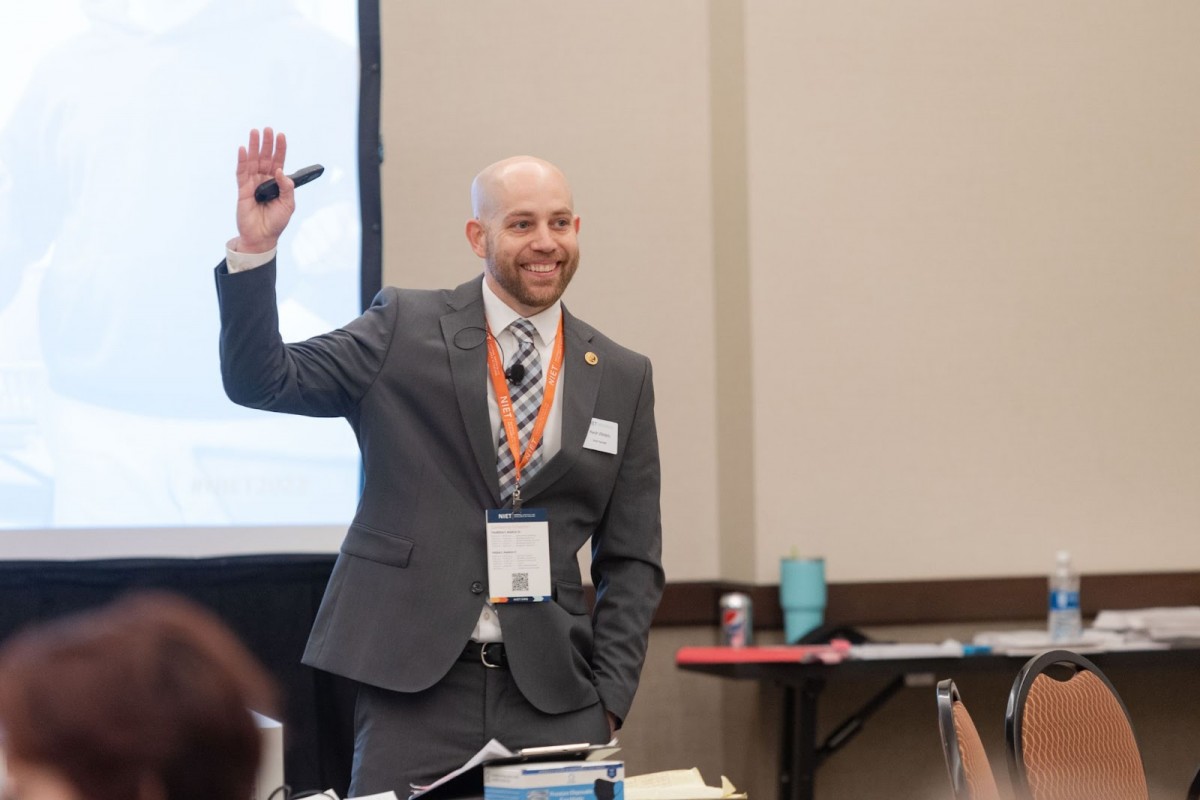 2023 NIET National Conference Session Preview
Every year, the NIET National Conference provides an opportunity for educators from across the country to come together to advance their learning and share strategies to advance student success. This year our theme is Elevating Educators, and we will focus on strategies at the classroom, school, district and state level that help educators create strong classroom teaching and learning. One session we are especially excited about this year focuses on student voice.
Elevating Educators through Re-envisioning Student Voice
Student voice is a critical tool in helping educators to establish a positive, impactful learning culture within a school. In the conference session, What Students Say Matters: Decision Making that Empowers and Informs, NIET Senior Specialists Kevin Winters and Rosette Osamba will guide attendees through the best practices educators need to effectively incorporate student voice into decision making to impact student learning outcomes. This session establishes paths for students, who may have been traditionally underrepresented, to become contributors, develop agency and demonstrate leadership.
At its core, student voice is the ability of students to actively participate in the educational process and influence decision making through meaningful dialogue and engagement. By providing students with the opportunity to express their opinions, teachers and instructional leadership teams are able to gain valuable insight into how learning can be improved and adapted to meet student needs. This enables educators to create an environment where students feel supported and empowered to take ownership of their learning.
Participants in this session will:
Know…it is essential that students are given the opportunity to make their voices heard in decision making
Understand…student voice is not just about informing decision making, but also about inspiring and motivating students to be active agents in their own learning
Believe…that by actively engaging students in the decision making process, educators can help ensure that their learning is meaningful, relevant, and empowering
We are excited to feature the great work taking place in our partner districts and elevate the voices of educators leading change. Opening sessions at the conference will feature reflections from NIET Chairman and Founder Lowell Milken, NIET Chief Executive Officer, Joshua Barnett, as well as NIET's partners. At the conference, NIET will present the NIET Founder's Award to a top-performing NIET partner school and the NIET District Award of Excellence for Educator Effectiveness to a top-performing district.
We look forward to seeing more than 1,200 educators in Indianapolis, Indiana on March 23-24, 2023. Look for takeaways on social media using the hashtag #NIET2023.