A Day in the Life: Take a Look Inside an Award-Winning School in Arkansas
April 12, 2022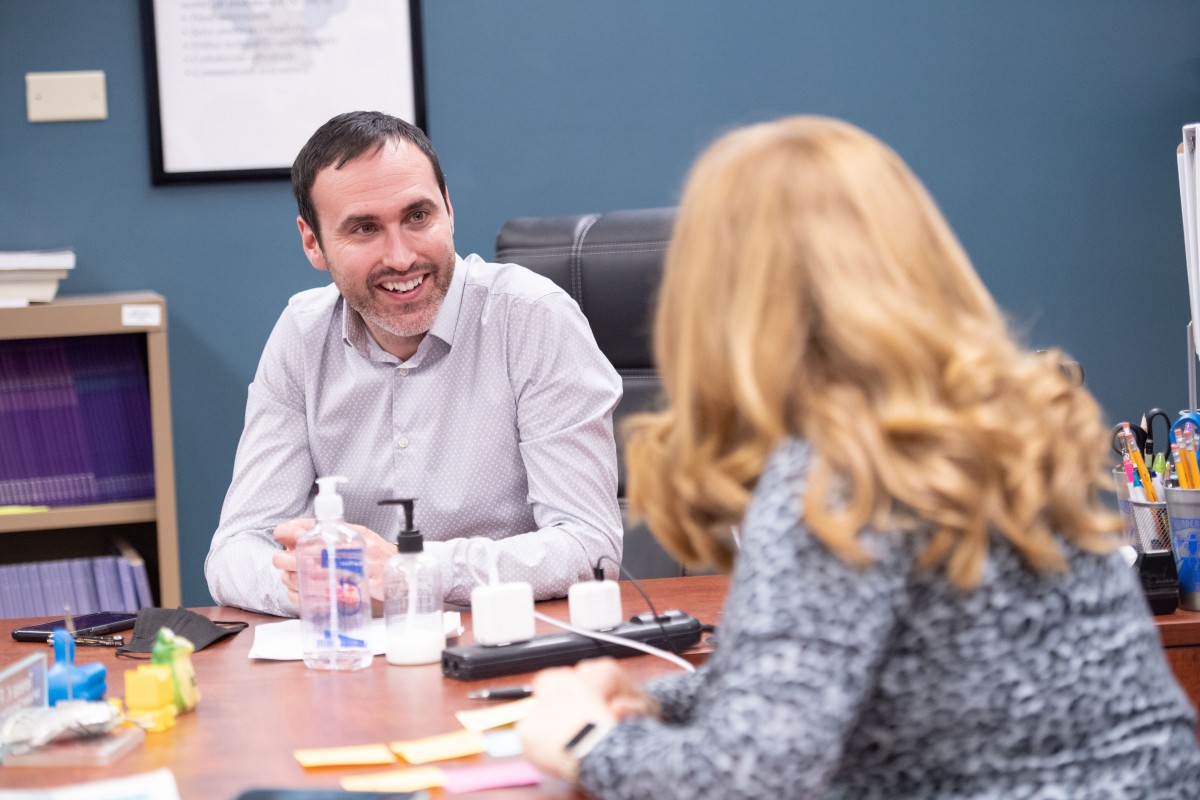 One of only two schools in a small, rural community in Arkansas, Cross County High School in Cross County School District was recently named NIET's 2022 Founder's Award winner for exceptional implementation of NIET's principles to build educator excellence and advance student success. In his seven years as principal, Stephen Prince has delved deeply into NIET's TAP System for Teacher and Student Advancement to develop collaborative structures that build teachers' skill sets and address the educational inequities and challenges of serving a rural community. Despite the challenges of the pandemic, Cross County School District is one of only a few districts in Arkansas to increase student performance from 2019 to 2021, and in 2021, Cross County High School students outperformed students statewide in all subjects.
Last week, Principal Prince and the CCHS team took over the NIET social media channels to give a peek inside what a day is like at Cross County High School and showcase what sets them apart as a national award-winning school. Here are a few highlights from the day: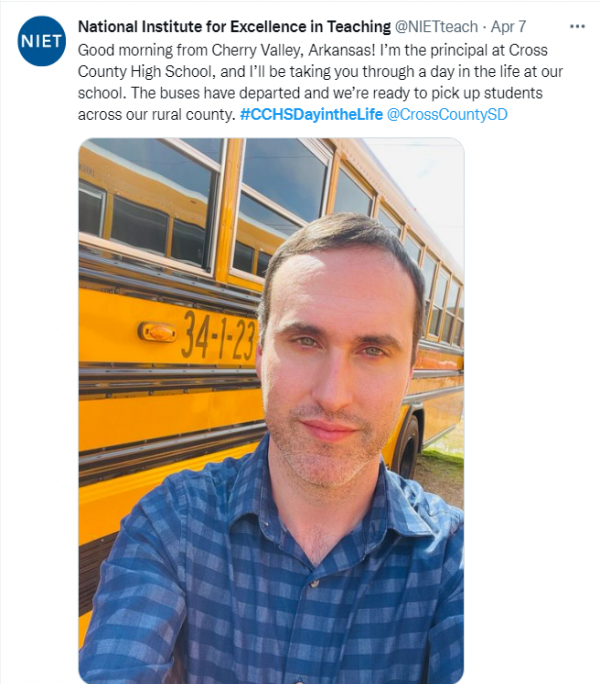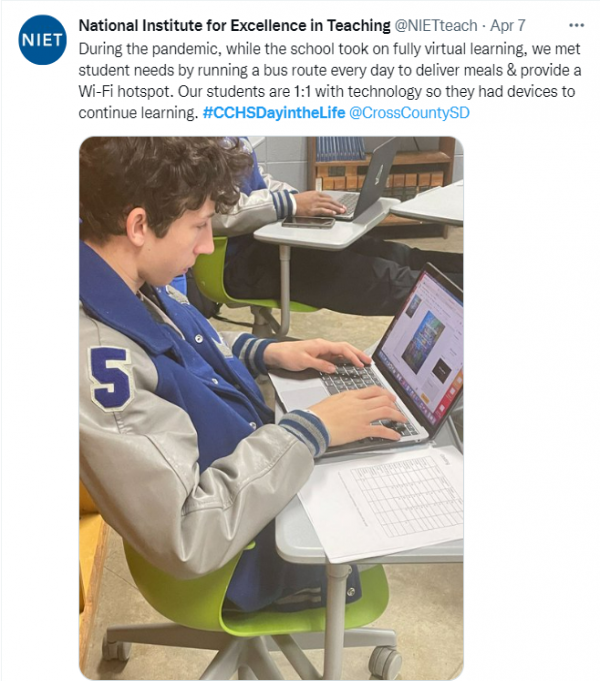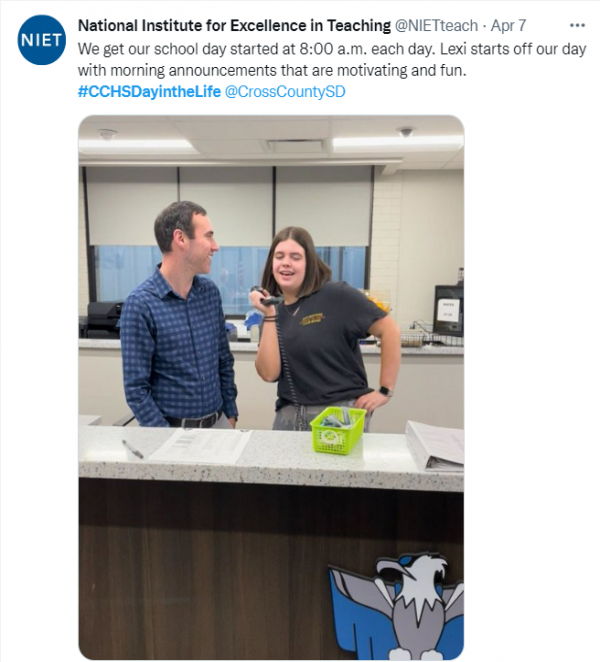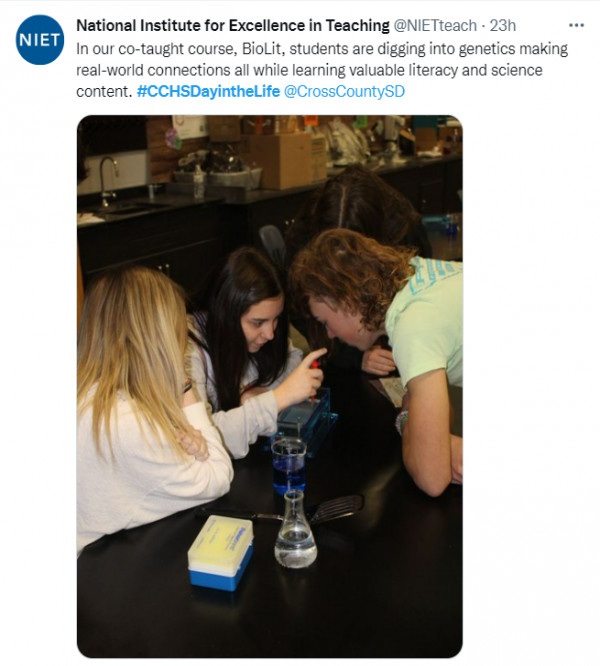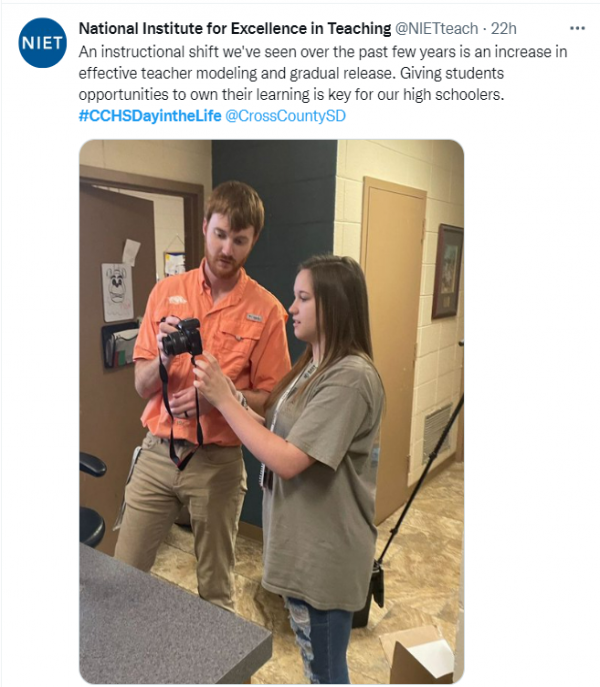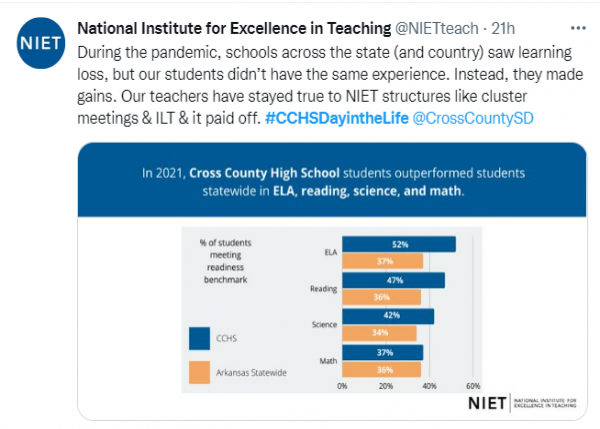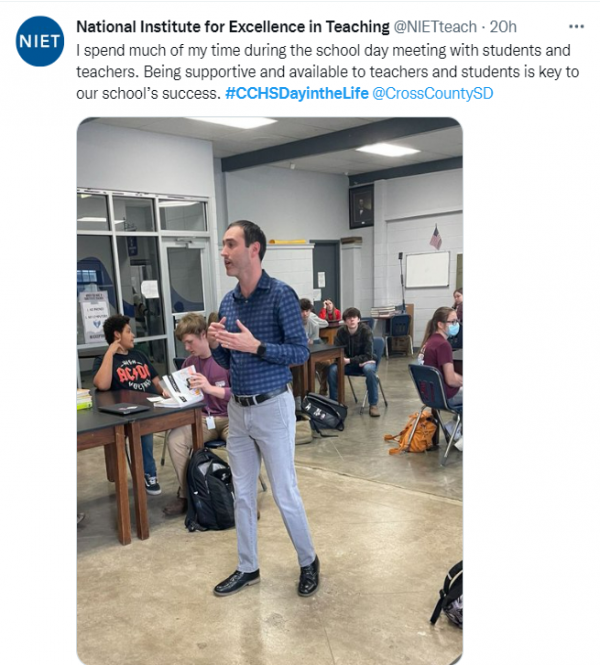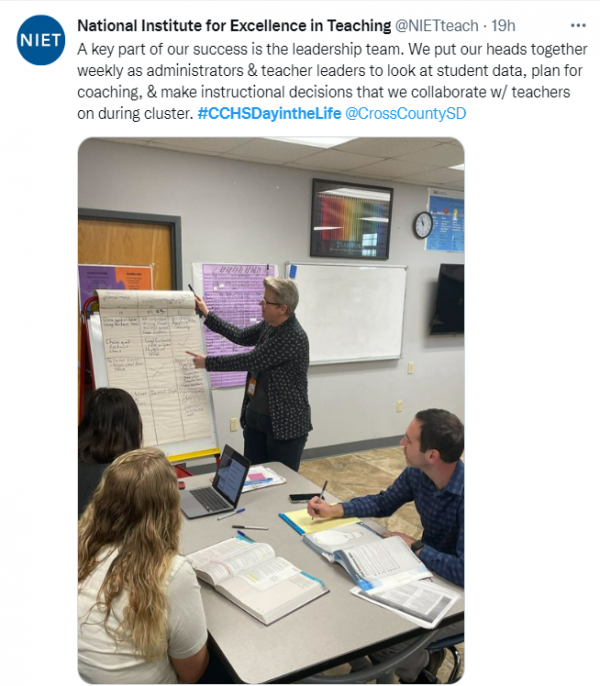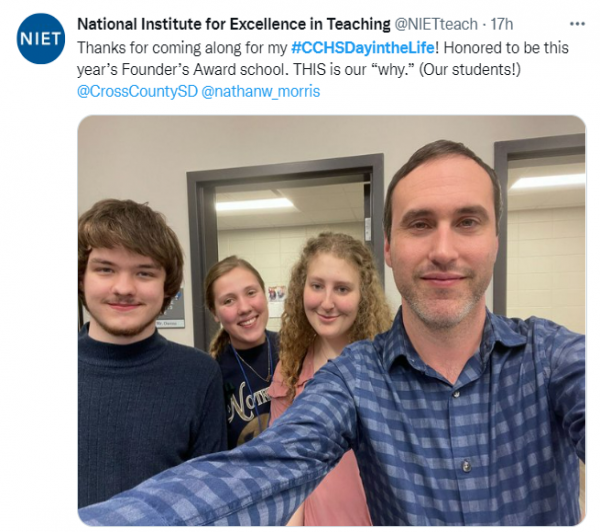 Thank you to Cross County High School for showing us what it looks like to build and lead around effective instruction! We look forward to continuing to share your story of success.