Effectively Coaching Principals Series: Building Reflective Practices
October 26, 2022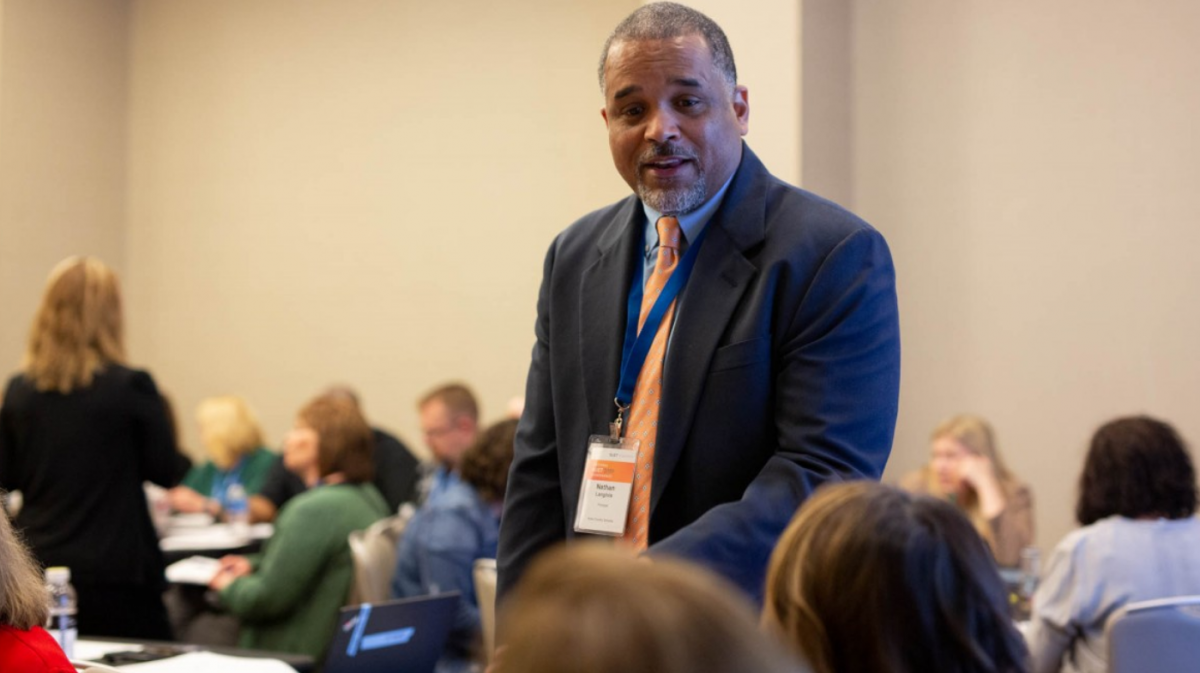 NIET is releasing a three-part series "Effectively Coaching Principals"
In this 3-part blog series on effective strategies for coaching principals, Natalie Szakacs discusses her reflections on coaching a cohort of principals in Knox County, TN. In Part I, Natalie talked about how to build trust with principals, deepen their vision for student learning, and take stock of the improvement strategies they're already using. In this post, Natalie discusses how to help principals choose high-leverage strategies and what her coaching support looks like during and between school visits.
Part II: Choosing High-Leverage Strategies Through Analysis and Reflection
By Natalie Szakacs, Executive Senior Specialist, NIET
Helping principals choose high-leverage strategies
As a coach, I start by understanding the principal's goals and what improvement activities have been happening in their building. With that shared understanding, we work together to create an action plan with strategies that are appropriate for their building. Coaches can bring a range of potential resources to principals and serve as a thought partner. I work with the principal to discuss and review multiple proven strategies from research, and analyze how these might address the needs of their school.
Comparing and discussing strategies keeps it from being about what I think is the right answer. When we talk to adults, we are trying to create learning environments. Adult learning is driven by their personal "why" as they decide if something is valuable to them. When I just recommend something I believe will work, a principal doesn't have the same background or know the experience of when it worked for me. Why should they believe me?
It is more effective when we compare our thoughts and what is happening in their school to what research is describing. Principals can respond to the notes I've made about the resources we are discussing and that tells me where they are coming from. Often our conversations will sound like this: "Let's try and see if this is the answer- if we pull in some research- do we believe this will work and impact growth for students in your building?"
Building principal's reflective skills during and between visits
I've found the right balance to strike with coaching is to make sure that the support I'm providing is grounded around the principal, while not leaving them to do the work alone. In other words, I don't want to assume the role of quasi-principal, nor do I want to be a distant "call if you need me" support hotline.
Guiding our visits with critical, reflective questions ensures I'm never making decisions for the principal while I'm in the building. Each school visit I make is bookended by conversations with the principal that are based around what they are seeing during our school walkthroughs together. We will start with a catch up conversation to talk about what they have been noticing and if they've had any "ah ha!" moments since we last met. In our debrief conversations, we will work to translate their observations and reflection into clear action steps for them to carry on while I'm gone.
What happens between visits can really make or break the success of the coaching support. Even though I can't be with that principal in the building every day, with consistent communication structures, I can feel present for that principal on a daily basis. Before any school visit, I'll at least text three days in advance to ask questions like: "Where are you with our last action steps? Is there anything I can bring in or resources I can collect that can support you?" Depending on their needs, I may provide them with some new pre-visit questions or recall the questions and action steps we discussed at the end of our last visit. This ensures that their action plan stays top of mind for them and that I'm aware of any adjustments we might want to consider.
My hope is that through these specific steps and these reflective conversations about strategy, my coaching is not only going to enhance the principal's capacity for decision making, but also lead to collective reflection among all educators in the building. At NIET, we ultimately want schools to be places of active collaboration and that practice has to start with leadership if it's going to be a part of school culture.