Free Resources to Support Teachers' Remote Professional Development
March 17, 2020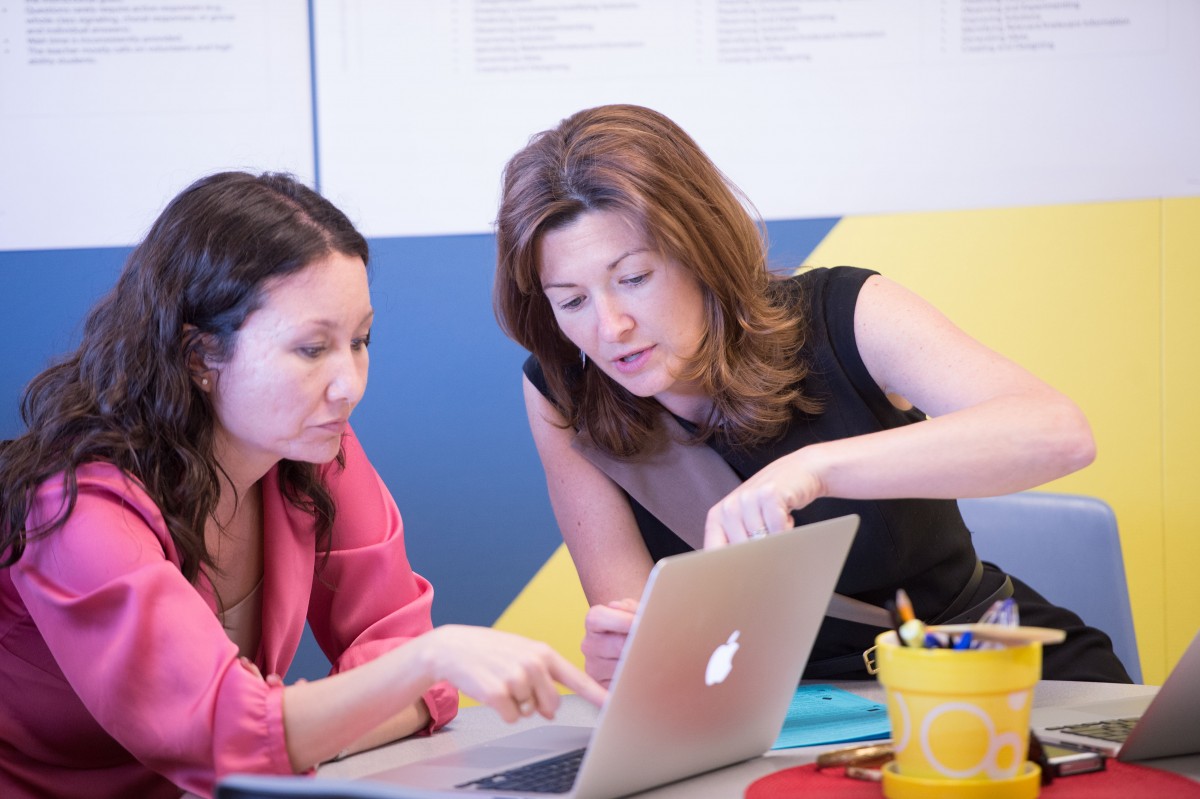 Many teachers are in a new territory with the transition to 100% distance learning, and right now, professional development must focus on tools and strategies that translate their lessons into a virtual environment. As teachers and leaders start to figure out what student learning looks like in a remote setting, they may have the opportunity to more fully explore online professional learning opportunities – and unpack how those can help them maximize student learning.
While high-quality teaching can look different through a computer screen, core instructional practices remain critical to student success – whether it's using strategies like questioning and student motivation, or whether it's having opportunities to collaborate and reflect as a professional community. To help educators center on some of those best practices while they are learning away from school, here are a few links to some of NIET's refreshed, self-paced professional learning modules, which generally take 30 minutes or less. These are free and do not require logging into NIET's EE PASS portal.
Teachers can do these learning modules on their own as they have time, or they could be part of a virtual professional learning community or cluster session. The modules below cover ideas that can assist teachers while they plan for distance learning opportunities and help them go further in their approach to teaching.
1. Impactful Instructional Practices: Students Co-Constructing Success Criteria: Empowering Student Ownership of Learning
Creating clear expectations with students increases their buy-in. This module outlines how success criteria support student mastery and ideas for co-constructing success criteria in daily lessons. In addition to video examples, the module also provides tips for how to coach others through this process. Helping students understand what success looks like outside the classroom and setting expectations with them about what they are expected to do and learn while working remotely will be critical during this time. Ultimately, it may help students stay more focused and advance their achievement.
2. Teacher Leadership: NIET Strategy Learning Module Series: Micro-Teaching
Micro-teaching is an organized training method where a teacher plans a short lesson, teaches it to colleagues or a small group of students, and then reflects on their teaching afterward. This module unpacks this process and the reflective cycle, and it includes video examples and ideas for measuring success. Remote learning provides an opportunity for teachers to try out new methods with groups of students, and they can reflect individually and with their peers about what is working.
3. Impactful Instructional Practices: The Rubric is Holistic: Make them SQuiRM!
In order to use an instructional rubric effectively, each piece needs to be seen through the context of the whole picture. This module builds understanding about how each of the NIET Teaching Standards Rubric indicators and domains are interconnected, specifically focusing on presenting instructional content, questioning, academic feedback, thinking, and expectations. It examines the rubric through the thinking approaches of structuring, questioning, responding, and modeling. Blending strategies as we blend learning will help students go further, particularly as they build on concepts they have started learning with you in the classroom.
4. Impactful Instructional Practices: The Rubric is Holistic: Impact of Thinking & Problem Solving on Student Engagement
This module builds on the concept shared in module 3, expanding through the indicators of motivating students, activities and materials, thinking, problem-solving, and student work. By the end of the module, teachers will be able to articulate how this holistic view impacts planning, delivery, and assessment of a lesson – and they will be able to reconsider their own lesson planning approach to get at the depth of the indicators. These skills are even more important in a remote environment as teachers continue to construct lessons that will work effectively in a virtual setting.
As schools adapt to this new environment, providing teachers with the time and opportunity to go further in their professional development – whatever that looks like – will remain critical to student success. We at NIET are here to support as needed, and we look forward to learning from you as we navigate this new normal together.