Recognizing our Partner Teachers During Teacher Appreciation Week
May 10, 2023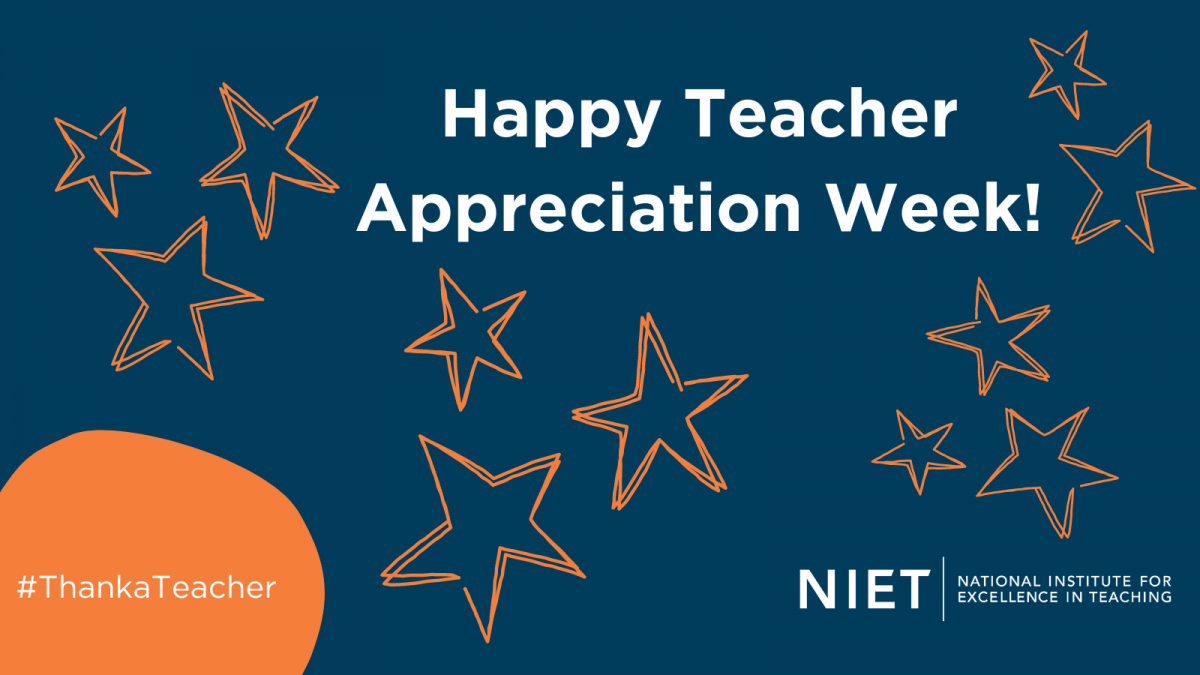 For more than twenty years, NIET has partnered with schools and districts to create systems of support for teachers and principals to improve teaching and learning. As we celebrate Teacher Appreciation Week, we recognize the enormous contributions that teachers are making to our schools and communities.
We have enjoyed highlighting inspiring teachers from our partner districts this week on Twitter and Facebook. They shared their thoughts with us about what the teaching profession means to them and where they find inspiration and support. Read a few of their answers below.
What do you love about teaching? How has this love for teaching impacted you professionally and/or personally?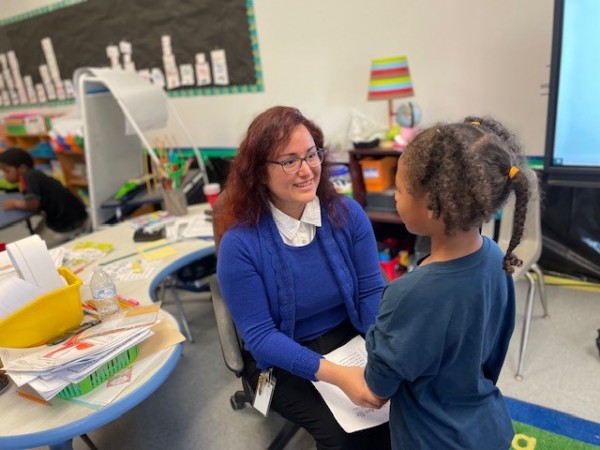 I love that teaching involves taking risks and growing. Teaching is hard when you approach it with an attitude of success vs. failure, or of knowing it all. It really kills curiosity and discovery if you think that you've surpassed all growth and there is no refinement left in you. That leads to boredom and complacency. The magic occurs when you mix what you've learned in the past with a new twist to then see what happens. You evaluate the results and share with the team. I love that teaching is not a lonely task but a collaborative journey. Team effort makes the ride very engaging and rewarding. Your gains are everyone's gains and their gains are yours.
- Ana Rodriguez, Master Teacher, Early Childhood Center, Crockett Independent School District, Texas
What has been the most helpful support you have received yourself as a teacher?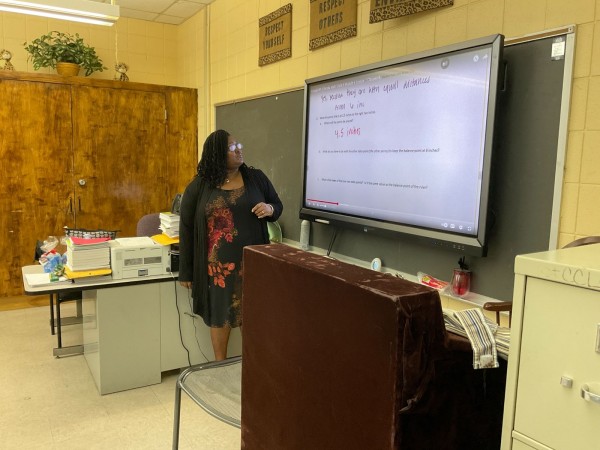 I believe it is very important to have a supportive administration that encourages and values the efforts of both teachers and students. This support is demonstrated by providing opportunities for professional learning, collaborative learning, and by providing feedback in order to help me grow in my role as a teacher. I also value the support of school leaders in establishing an instructional vision with clear expectations for parents, staff, and students.
- Tongia Keith, 6th Grade Math Teacher, Hammond Westside Montessori, Tangipahoa Parish School System, Louisiana
What is your favorite teaching moment or memory, and what did you learn from that experience?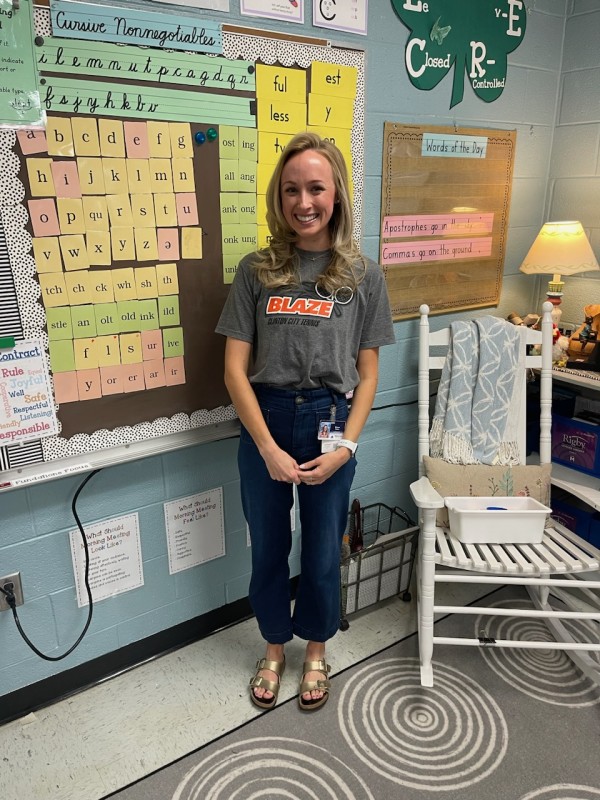 I just always love running into former students and hearing what they remember about my class. They often recall miniscule things. The mundane is what I love to hear! They bring up things like, "Did you do X activity with your class this year?" It's not always the big things they remember. It's the beauty of the ordinary in your classroom. I learn from them that the day-to-day is important. Elaborate experiences aren't always necessary. Kids just need you to show up and be present.
- Megan Flora, 3rd Grade Teacher, North Clinton Elementary, Clinton City Schools, Tennessee
Who has inspired you and helped you in your teaching career?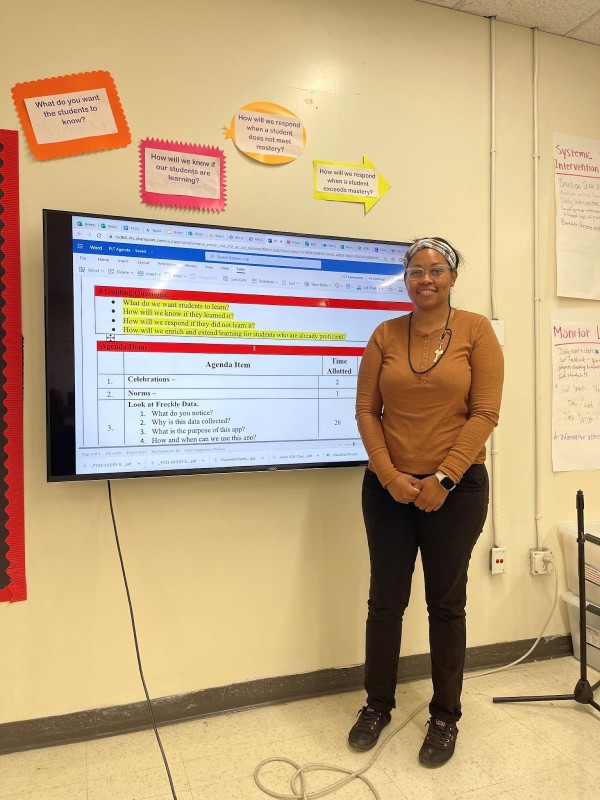 One person who inspired me to become a teacher was my ninth-grade English teacher, Ms. Garza. Ms. Garza made English relevant and engaging. She encouraged me to preserve during a difficult time in my life, yet still had high expectations of me. Her support gave me the courage to stay in high school and later become a teacher. Since becoming a teacher, I am reminded of how Ms. Garza inspires me every day. She reminds me that a great teacher understands that students come to us with a wide range of experiences and backgrounds. It is important to make connections with our students and show that we care.
- Victoria Enoch, Instructional Coach, C.O. Greenfield Academy of Design and Innovation, Roosevelt School District, Arizona
What is a piece of advice you would offer to your peers right now?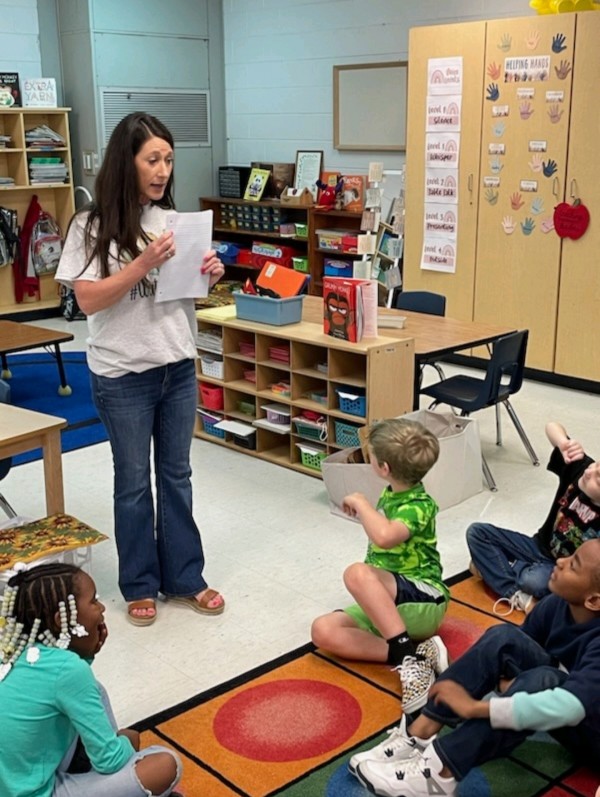 I believe that the environment you create is the environment you keep. I have high expectations for all of my students. I know each of their abilities and what they are capable of. I do not accept any work less than that. I hold students accountable for and expect them to take ownership of their learning. I work to motivate and maintain engagement throughout the day and make sure every moment matters.
- Sonya Padgett, 1st Grade Teacher, EB Morse Elementary, Laurens County School District 55, South Carolina
What inspires you to teach every day?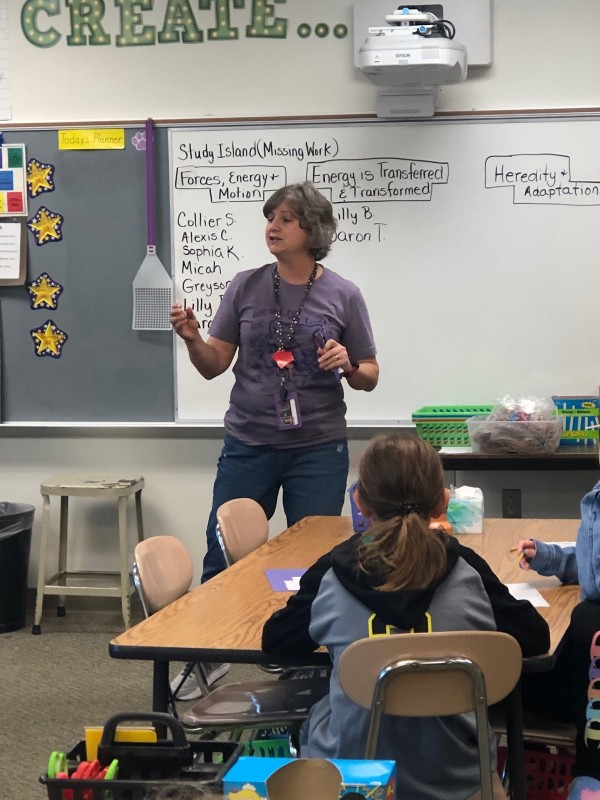 I come from a family of teachers–from my mom, to my four sisters, and even to my niece. Education is a part of my family. Since I teach 4th grade science, I come to school every day focused on giving kids experiences that allow them to apply their knowledge to real life science and engineering projects.
- Peggy Muller, 4th Grade & Mentor Teacher, Hagerstown Elementary School, Nettle Creek Schools, Indiana

The last few years have presented new challenges in education. What is something that has made being a teacher worth it?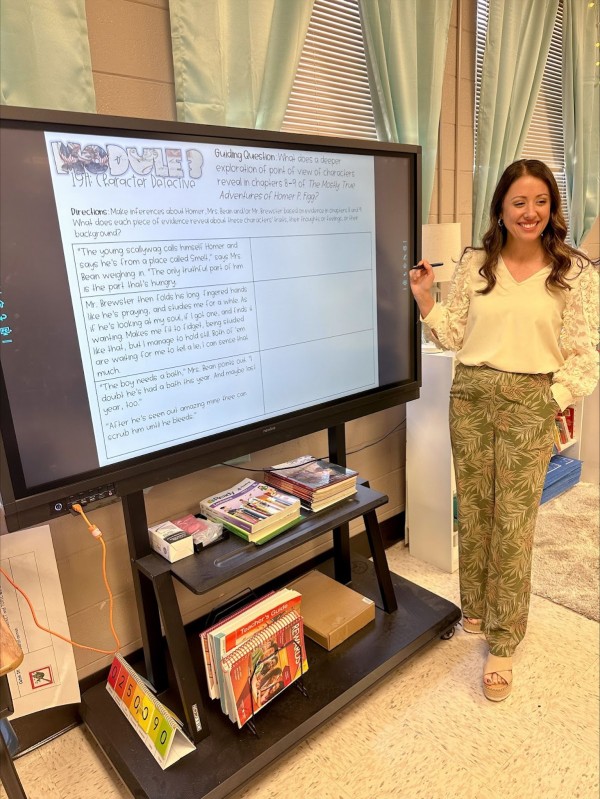 The opportunity to make an impact in the life of a child makes being in education worth it. My goal as a teacher is to reach the unreachable child and teach them to believe in themselves. At the very beginning of the school year, I start working on building confidence. I want my students to approach every math problem, essay, question set, or reading assignment with a positive attitude. I have watched several of my students go from complete breakdowns while writing to smiling and proudly showing their essay to other teachers on campus. To watch a child bloom mentally and develop a love for learning while genuinely being proud of themselves–that is what makes it all worth it as a teacher.
- Jessica Walker, 4th and 5th Grade Special Education Teacher, Northside Elementary, Livingston Parish Schools, Louisiana
From everyone at NIET, thank you to all the teachers who bring a love of learning and open doors for students every day.