Shining a Light on School Improvement Successes
May 14, 2019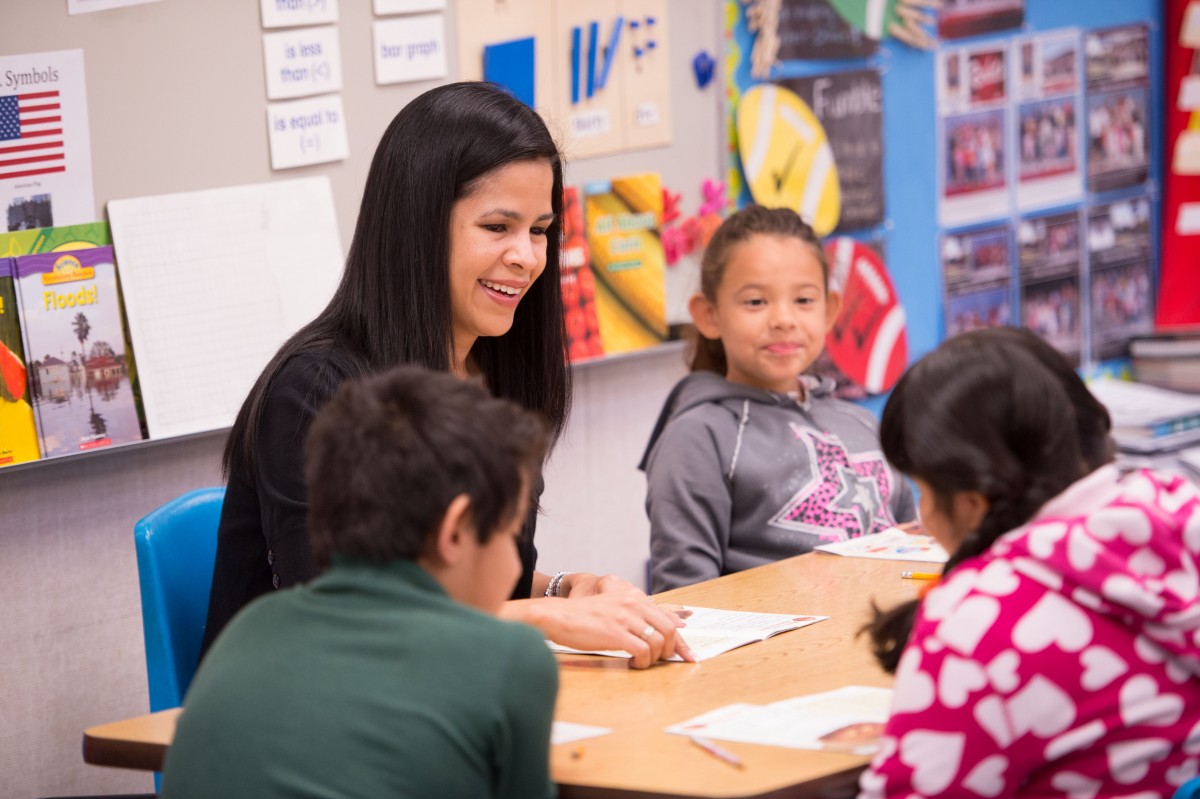 By NIET CEO Dr. Candice McQueen
Too often, we define the education narrative by the negative headlines we read—limited national achievement gains, declining interest in the teaching profession, low teacher pay and poor working conditions. The list goes on.
Yet hidden among these headlines are also real stories of success—successes that we've seen replicated in schools from the city of Indianapolis to the heart of Navajo Nation in Chinle, Arizona.
For the past 20 years, the National Institute for Excellence in Teaching (NIET) has partnered with high-need schools and districts to achieve measurable improvements in K-12 education. Collectively, our initiatives have positively impacted over 250,000 educators and 2.5 million students.
It's time for these stories to gain the spotlight for once, and for schools and districts—and the public—to know that with strategic effort, we can build educator effectiveness and improve student achievement. We know what is working—and the more we talk about what is effective, the more students will have opportunities for their future.
In 1999, the Milken Family Foundation launched a bold initiative called TAP: The System for Teacher and Student Advancement. TAP is based on substantial research demonstrating that the most important school-related factor impacting student achievement is the quality of the educator in the classroom. From that starting point, we developed a comprehensive system addressing weaknesses that limited the opportunity for teachers to grow in their profession, be supported with relevant and timely feedback and professional development, be compensated competitively for their work, and be evaluated in a fair and comprehensive manner. Many educators stepped out of their comfort zone to become leaders in this school improvement endeavor, and once the journey began, there was no turning back.
With two decades of experience, we know not all schools are the same, not all needs are the same, and even when the needs appear to be similar, the business of school improvement is about the individual people involved in each specific school or district. We also are eager to keep learning from our educators. Just this month, NIET's team gathered to figure out how we can continue to meet schools where they are and tailor our approach while still grounding our work in the most effective tools, using strong coaching and learning cycles where we build the capacity of teachers and school leaders. We have seen that when educators are given quality feedback to improve and excel in teaching, all students can and do achieve.
Take, for example, Perry Township Schools in Indiana, where 27% of students are English Learners—the highest percentage in the state—and 71% of are eligible for free/reduced lunch. NIET began working with Perry Township Schools in 2012, providing a framework for instruction aligned to state and district standards, developing a feedback and professional support system that allows teachers to improve without fear of penalty, and focusing on the specific needs of teachers and students within the district.
In just a few years, Perry Township students went from performing lower than state averages to achieving levels higher than average in the state. Their English learners are outperforming peers across Indiana.
We've seen similar results in Chinle Unified School District in Arizona, a rural district that is the largest in the Navajo Nation. The 3,400 students in the district's schools are mostly economically disadvantaged and have consistently performed well below the state average. Since starting to work with NIET in 2011, student achievement has risen steadily. The percent of students passing the state assessment in math and ELA has increased over the last two years in Chinle Unified School District and this growth surpasses that of the state. In fact, each year, growth has doubled in every content area at every grade level.
Through an approach that focuses on collaborative learning, collective leadership, reflective culture and strategic accountability, we have generated myriad untold stories of success in schools. By focusing on improving educator quality, we have developed a set of tools that will allow any school in any state and any community to improve the learning outcomes for their students.
These are just two examples of the work teachers and students are leading that deserves more attention. There are more untold stories in the schools we support alone—and we know both the work and the collective opinion of public education would be strengthened if those stories were told.