Supporting New Teachers - Five Ways To Invest Now
August 24, 2023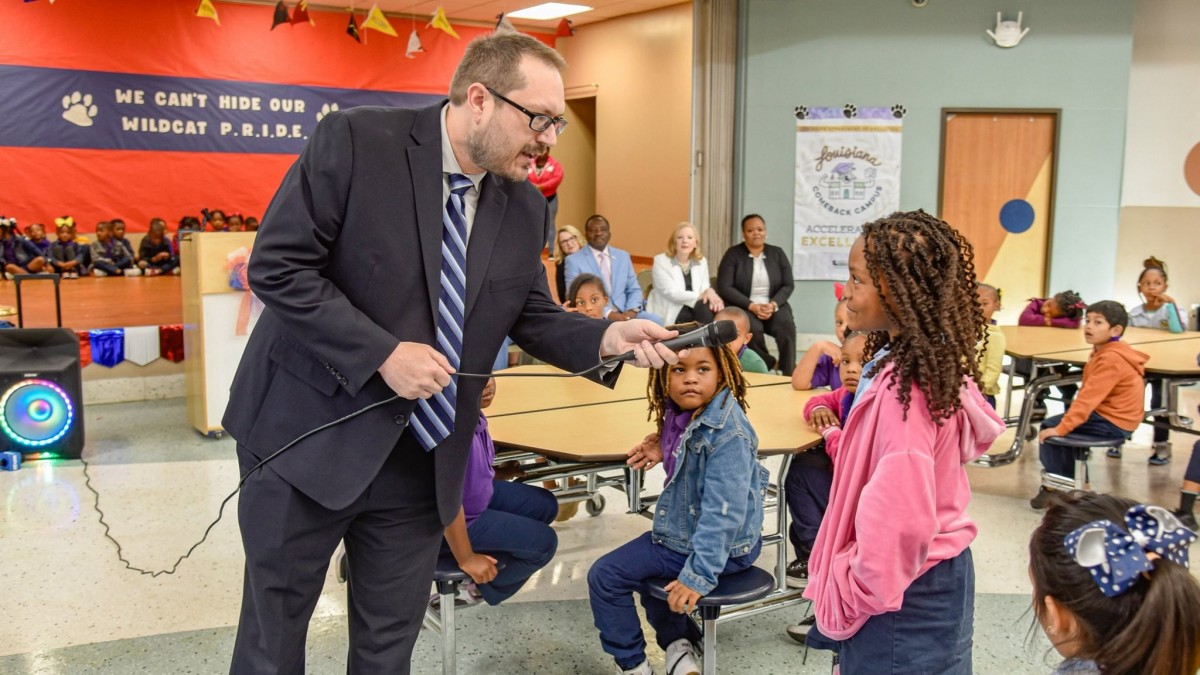 By NIET CEO Dr. Joshua Barnett
Summer has flown by and teachers — especially those stepping into their roles for the first time — will face challenges as they head back to school. They need mentoring, support and guidance, as we know from districts across the country that continue to see high numbers of new teachers leaving the profession. It's a priority for the National Institute for Excellence in Teaching (NIET) and our partners, and, like many of you, also a topic at my own kitchen table this year.
As a father of two daughters embarking into the teaching profession – this question of how to best support new teachers is very much on my mind. Both of them represent the thousands of young people who will shape our future through the work they do with students. How can we create a system that helps our teachers, including these two future educators - to thrive so that every student can achieve?
It is critical that we continue to make the improvements we know students — especially those in high-need schools — need to prepare them for success. It is equally critical that we identify and work to provide educators with the support they need to be successful in a job whose importance is only increasing.
We know that classroom teaching is our most important work. We know that educators are more effective when they have opportunities for collaborative learning. We know new teachers are more effective and more likely to stay if they have a strong mentor. We certainly know that the job of principal is more manageable, and principals can be more effective as leaders, if they have the support of an instructional leadership team - and this includes teacher leaders.
My oldest daughter is entering her own classroom this fall, having completed her student teaching and graduated last spring. My second daughter is a sophomore advancing further into her own teacher preparation program. As they grow into their careers, they will join the chorus of educators asking and answering these critical questions. We have seen time and time again that one of the greatest benefits new educators will receive is support from teacher leaders who were once in their shoes. From more than 20 years of experience as an organization, we see the impact of teacher leaders, working with school and district leaders, in five key ways:
Increase feedback and reduce isolation for new teachers.

Create opportunities to collaborate, grow and improve - a supportive environment to improve practice is essential for teacher retention and student success.

Clearly define strong instructional practices –and coach teachers in those practices with the content they are using in their classroom. This is especially important for new teachers who are still developing their understanding of high-quality instructional practices and materials.

Create pathways to leadership - many teachers, including new teachers, are interested in having an opportunity to take on leadership roles and responsibilities as they progress in their career.

Recognize and celebrate excellence and progress intentionally and regularly - teachers too rarely receive recognition for the work they do to support student learning growth, particularly if students are still working toward but have not yet achieved proficiency.
As my daughters and the thousands of other new teachers step into the classroom, their conversations about challenges, support, and paths to success will increasingly take place with their new colleagues, instead of at our kitchen table. My hope for them, and for every new teacher, is that they have the opportunity to collaborate with colleagues, to learn from mentors, and to feel the profound satisfaction and honor of helping a student to reach a goal or achieve a dream. I also hope that by Thanksgiving, when we are all around our kitchen table again, they still have the same passion for this profession as they do now. The good news - it's up to all of us to preserve that flame and equip our new teachers for success, and we have the ability to do so together.
To this point, over the next few months, I am going to explore these five key strategies from multiple perspectives of those who support new teachers to answer the questions — how can we ensure that teachers are supported? What are the actions that we can take as leaders to provide these essential opportunities to teachers? This isn't an easy fix. It is going to take all of us, together. At NIET, we are on a journey to seek out those who are meeting this challenge head-on — successful district leaders, school leaders, teacher leaders, and university and state leaders to learn and share from these models of excellence. We have to continue to tackle this issue — beyond the kitchen table — so that we are able to recruit, retain and support teachers and future teachers to meet the needs of today's and tomorrow's students.
We look forward to supporting you and learning together, to ensure all educators, and new teachers in particular thrive, and create opportunities for all students. Here's to an excellent school year!