Lancaster ISD School Board Wins National and State Recognition
December 15, 2016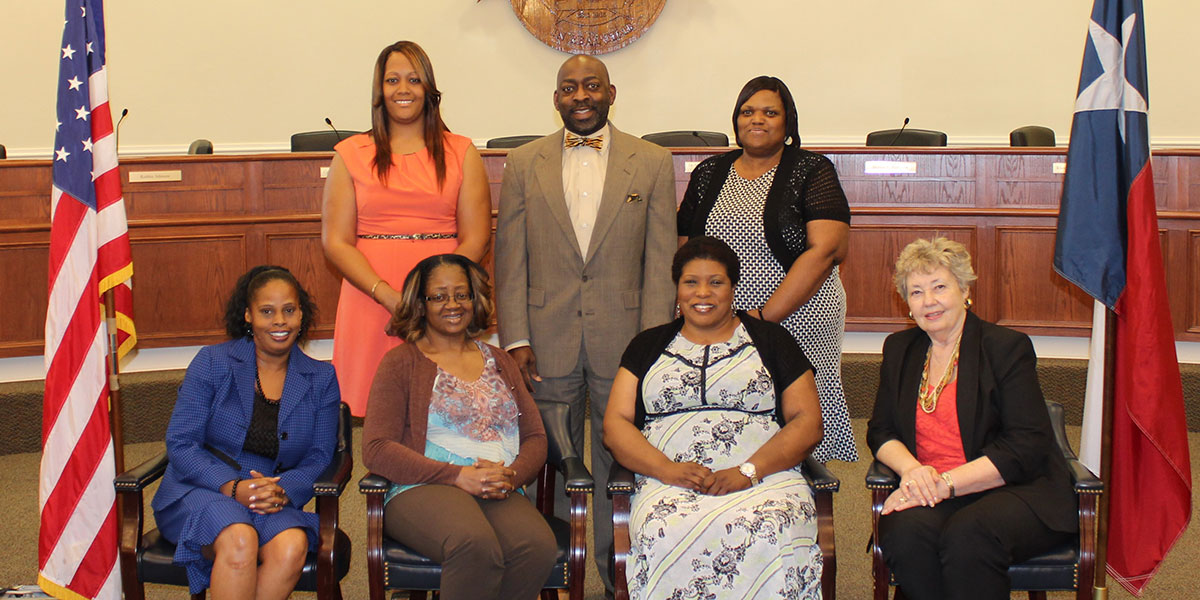 Lancaster ISD School Board, Texas
Texas' Lancaster Independent School District School Board won recognition this year as the 2016 National Alliance of Black School Educators School Board of the Year and the 2016 Texas Association of School Administrators Outstanding School Board of the Year. NIET is pleased to celebrate these achievements of one of its partner districts.
NIET CEO Dr. Gary Stark noted the strong partnership between the Board and the Superintendent. "The Lancaster school board played a key role in working with Superintendent Michael McFarland to make great classroom teaching the centerpiece of schools. We have been pleased to support the work of educators in Lancaster to create continuous improvement in classroom teaching."
Located south of Dallas, Lancaster ISD educates more than 7,000 students and is among the largest predominately minority student populations in Texas. Ninety percent of its students receive free or reduced-price lunch. The Lancaster school board has supported the district to embrace innovative approaches to teaching and learning. The result has been strong student achievement growth and a graduation rate of 95%.
The Lancaster ISD School Board and Superintendent Dr. Michael D. McFarland have worked to further the district's mission of providing excellent educational opportunities by partnering with NIET to increase teacher and principal effectiveness. This partnership has provided powerful professional growth, opportunities for collaboration and improved collegiality for Lancaster educators.
The district's work with NIET and use of the NIET teaching standards has provided a common language around strong classroom teaching, leadership training and protocols to build school leadership teams, data management tools and resources that support identification of areas for feedback, coaching and improvement. This has supported Lancaster educators to improve their practice and provide increasingly effective classroom instruction for their students.
"As public servants, you often get the recognition when things are not going well but may seldom get the same recognition when things are going well," said McFarland. "Our board has worked in concert with district administrators, principals and teachers, and for that, I believe that the recognition is well-deserved. They have provided exemplary leadership and it is great to see that they are being recognized at the state level."
Board President Ty G. Jones said that the recognitions by the region and state provide acknowledgement that the board and district are doing some things well. "It also will allow for us to reflect and develop systems and procedures to allow for sustainability to ensure that our students are in an environment which will foster and yield academic success," he said. "I am hopeful it will allow us to develop additional partnerships to assist us in realizing our vision that all students achieve self-sustaining success and leave a lasting legacy."
A sign of things to come: Lancaster ISD's 2012 TAP Award of Distinction. From left to right: NIET Chairman Lowell Milken, Lancaster ISD Superintendent Dr. Michael D. McFarland and NIET CEO Dr. Gary Stark.