NIET Congratulates 2017-18 Tennessee SCORE Fellows
May 16, 2017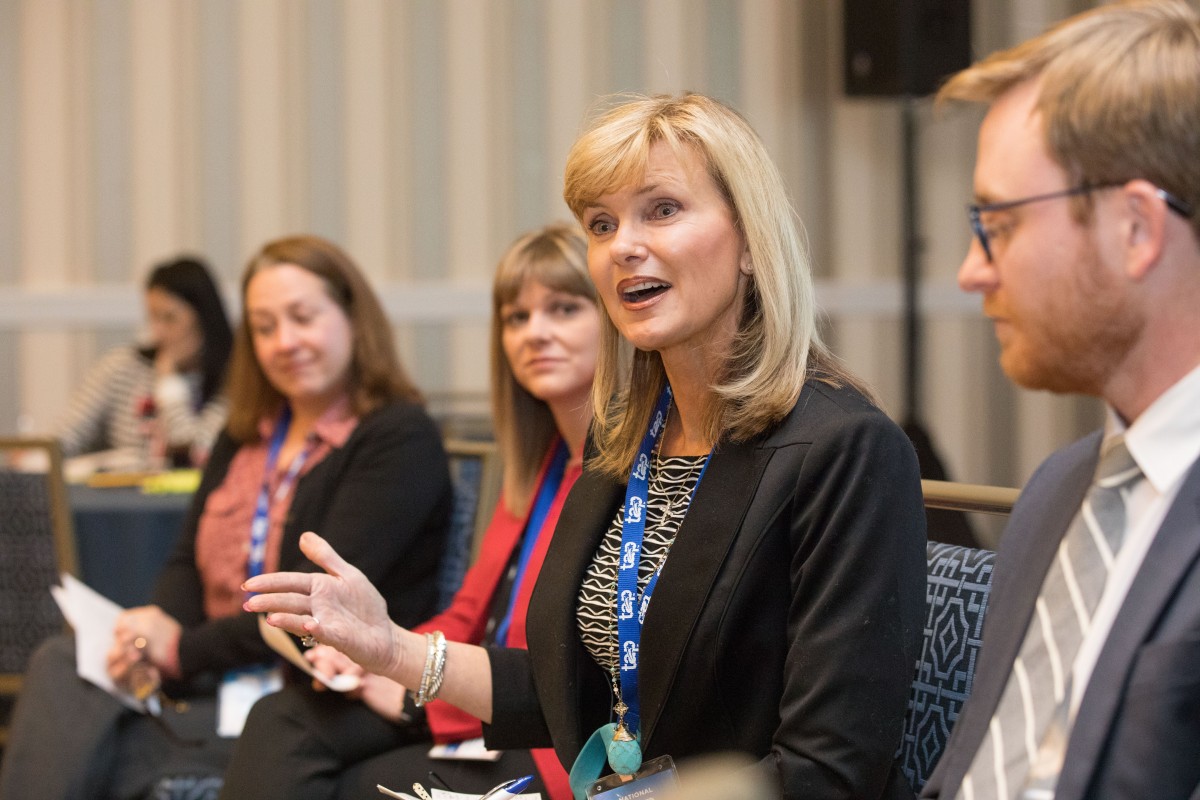 The Tennessee State Collaborative on Reforming Education (SCORE) announced its fellows for the 2017-18 year. Two among them—Mary Gilbert of Manchester and Kevin Winters of Athens—work in districts that implement NIET's TAP System for Teacher and Student Advancement to support improvements in educator effectiveness.
Since 2014, the SCORE fellowship has helped nearly 100 teachers to contribute to the discussion about education policy by appearing at public speaking engagements, inviting policymakers into their classrooms, writing about their education experience in state and national publications, creating regional professional networks, and serving on state-level policy committees, according to a news release.
"On behalf of NIET, I congratulate Mary, Kevin and all of the new SCORE fellows on this important opportunity," said NIET CEO Dr. Gary Stark. "The fellowship will allow you to share what you have learned in your own professional experience and bring that perspective to statewide discussions about policy and practice. Students and schools benefit when practitioners are at the table to share their knowledge of what works on the ground. This experience will benefit you and your students long after the fellowship ends."
In the education field for 35 years, Gilbert is a TAP mentor teacher and school counselor at College Street Elementary School in Manchester City Schools.
"I am truly honored and humbled to be selected as a member of the 2017-2018 Tennessee Educator Fellowship cohort where teacher voices are elevated to support and advance student-focused education policy," she said. "This is an exciting opportunity to learn more about policies that affect my students and teachers like me, and then help others better understand these issues so students will be prepared for postsecondary and career readiness."
Winters, a TAP career teacher, teaches sixth-grade science at Athens City Middle School in Athens City Schools. He has been teaching for nine years.
"I couldn't be more excited or grateful to be selected to take part in the Tennessee Educator Fellowship," he said. "It is an honor to serve on behalf of our state's teachers and students to continue the progress that we have made as the fastest improving state (according to National Assessment of Educational Progress report card). I look forward with great zeal to collaborating with teachers and other stakeholders across Tennessee to determine the best path forward to maximize our effectiveness on a classwide, schoolwide, systemwide and statewide level."
The fellows' first meeting will take place in July.
SCORE empowers people to lead change on behalf of students, insisting on high expectations for what students can achieve, and fostering a culture of innovation. The nonprofit NIET supported the state to develop and train educators in the Tennessee Educator Acceleration Model (TEAM). NIET continues to provide training, support and technology-based resources for instructional improvement to educators across the state. NIET's initiatives impact more than 250,000 teachers and 2.5 million students nationwide.