NIET Approved to Provide Technical Assistance for Texas Incentive Allotment
August 4, 2020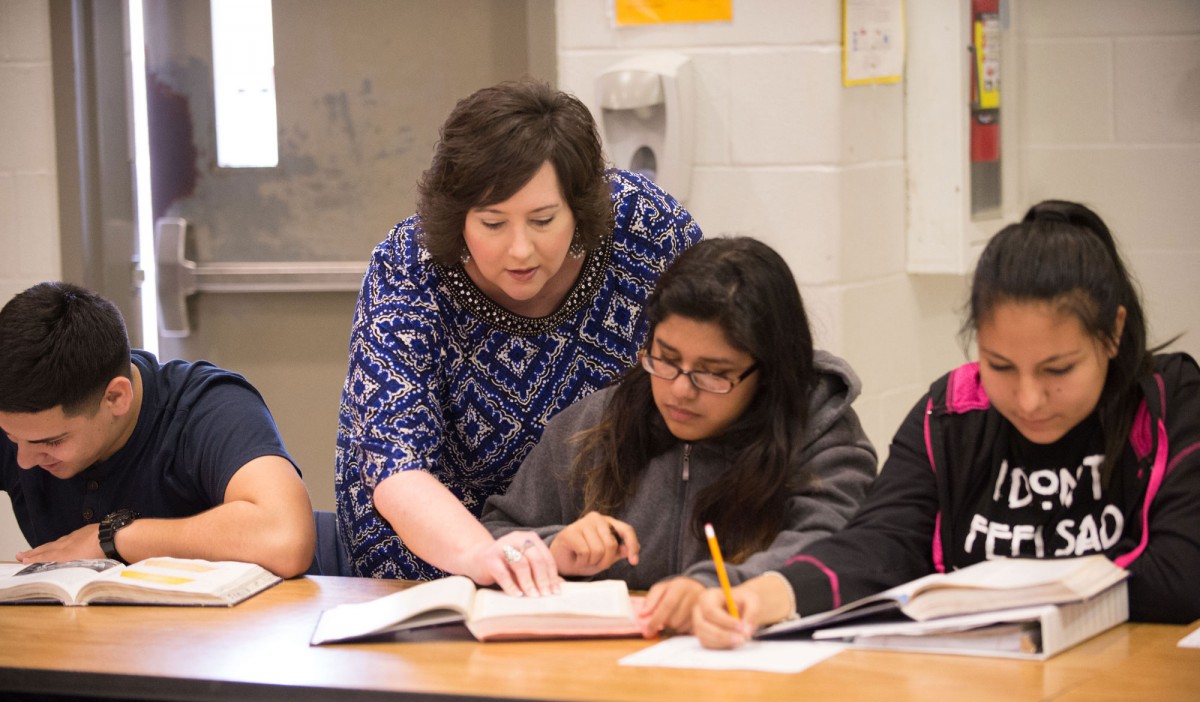 NIET to help Texas districts attract teachers with up to $32,000 per designated teacher per year
The National Institute for Excellence in Teaching (NIET) has been approved to partner with districts under the Texas Incentive Allotment. The teacher designation and strategic compensation program was enacted as part of House Bill 3 to recognize and reward teacher performance, increase recruitment, and improve equitable distribution of effective educators, as well as retain them.
Under the Texas Incentive Allotment, or TIA, districts can receive up to $32,000 per designated teacher per year, with awards weighted more heavily if their school is rural and/or has a low socioeconomic status. First, districts are typically required to develop a local designation system to be approved by the Texas Education Agency in partnership with Texas Tech University. Teachers are designated as Recognized, Exemplary, or Master based on multiple measures of teacher skill, performance, and student academic growth. The designation is applied to and remains on a teacher's certificate for five years. The school where the teacher is employed is awarded the TIA funding annually.
NIET has been approved by TEA to deliver a wide spectrum of coaching and services to help districts as they design TIA plans and work with them every step of the way – from the creation of local designation systems, application support, and readiness; to teacher observation and appraisal, data analysis, compensation, change management and communication; and teacher leadership and support systems. Up to 10% of the funding districts receive through TIA can be used for costs associated with implementing and maintaining their TIA system, including external partnerships and technical assistance providers.
"The Texas Incentive Allotment is aligned to what we do every day: creating systems to ensure that all students have access to excellent teachers," said NIET CEO Dr. Candice McQueen. "Our results from working with Texas schools show that intentional, sustained, and high-quality investments in educators lead to student success. We look forward to building on NIET's longstanding partnership to empower a greater number of teachers, strengthen the state's profession at large, and make an indelible impact on student achievement."
What Sets NIET Apart as a Provider
NIET has been working with Texas schools since 2006, and research has shown that lasting partnerships matter. A 2018 NIET study indicates that Texas partner schools outperformed matched schools in math and reading. Additionally, Somerset, Slaton, and Grand Prairie ISD have seen steady improvement in student achievement from 2016-2019. Premont ISD – a newer partnership in school improvement – experienced double-digit achievement gains since partnering with NIET. Once facing shutdown, Premont's 2019 rating shows a B in overall performance and school progress.
NIET also helped Texas design the teacher observation and feedback portion of the Texas Teacher Evaluation and Support System (T-TESS).
For 20 years, NIET has partnered with schools, districts, states, and universities to:
Develop teacher leaders.


Embed teacher-led professional learning during the school day driven by real-time needs of faculty and students.


Provide relevant observations and feedback to teachers based on the NIET rubric of research-based best practices or other aligned rubric, paired with strength-based coaching and support in classrooms.


Offer opportunities for teachers to receive increased compensation determined by their skills, knowledge and responsibilities, performance in the classroom and/or schoolwide growth.
Additionally, NIET's TAP System for Teacher and Student Advancement, introduced in 1999, was a pioneer in comprehensive reform realizing success in dramatically improved student outcomes, and serving as a model for national and state policy, including Texas House Bill 3.
Additional NIET Tools for TIA Districts
In partnership with Texas Tech University, NIET has developed a portal tailored to Texas districts that provides 24/7 access to individual educators. Among the highlights are:
25 full-length videos of classroom lessons from multiple subjects and grade levels. Each is accompanied by T-TESS evidence and ratings documents, and is scored with the T-TESS rubric using a national rating process.


50 video clips that isolate a particular dimension on the T-TESS rubric for more acute training and evidence-gathering.
The TIA portal enhances NIET's support to districts in implementing and strengthening a valid appraisal system. Teachers sharpen their skills to maintain rubric calibration and inter-rater reliability – ensuring that those certified to observe and evaluate teachers are consistent with each other in their ratings. In addition to videos focused on building these skills, NIET offers specific guidelines and recommendations for creating reliable metrics and protocols. Calibration and inter-rater reliability will play important roles in the success of TIA plans.

NIET's initiatives have impacted more than 275,000 educators and 2.75 million students. For more information about TIA and how NIET can help TIA plan development and implementation, email tia@niet.org. For more information about NIET, visit niet.org.