Training New Teachers to Be Effective on Day One
September 27, 2017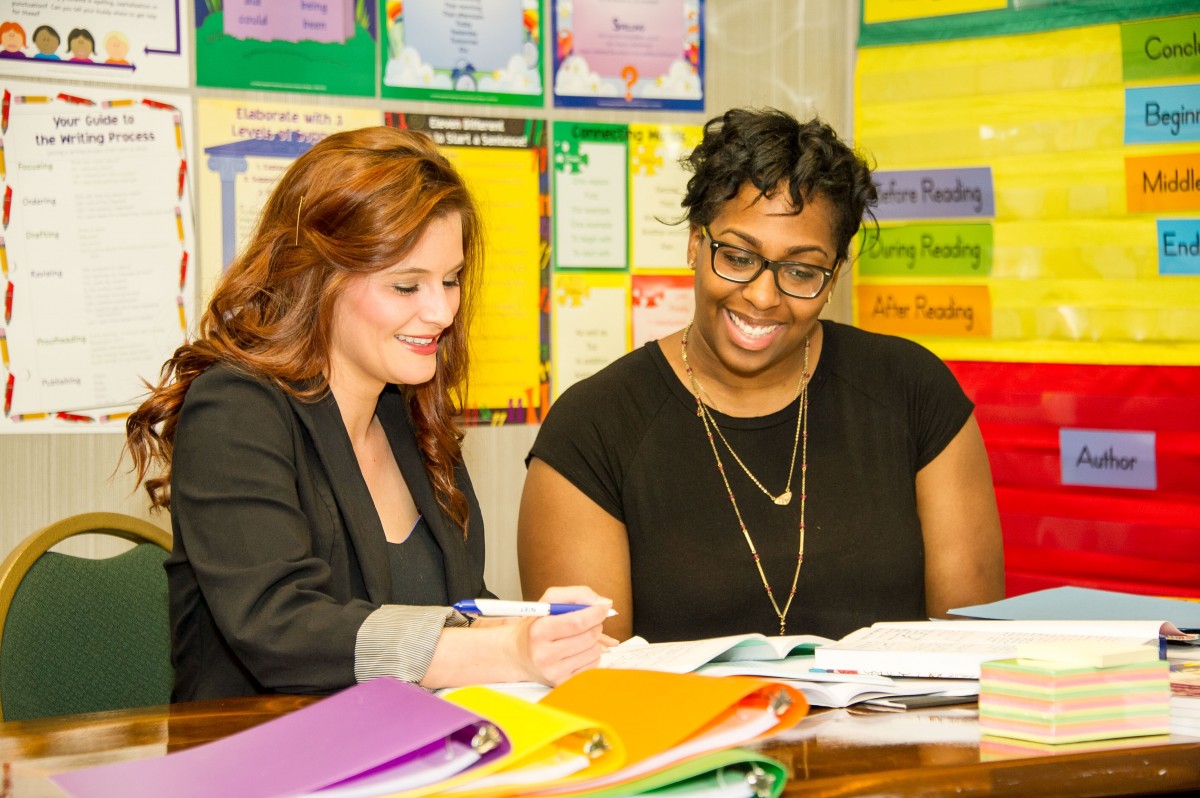 NIET works in partnership with high-need K-12 districts and teacher preparation programs to better prepare new teachers for the expectations they will face in classrooms. The results include:
Teacher Candidate Graduation Rates Significantly Above the National Average
New teachers in participating partnerships graduate at far higher rates than the national average. As illustrated below, 38 percent to 40 percent of students who enrolled in four-year postsecondary institutions nationwide graduated within four years, according to National Center for Education Statistics data for 2005 through 2009 starting cohorts (i.e., those who graduated in 2009 through 2013). In contrast, the graduation rate of students in the NIET SEED partnership in the past three years ranged from 86 percent to 100 percent.
Teacher Candidate Instructional Skills Above Proficient by Graduation
New teachers' instructional skills demonstrably improve over the course of the year, and are above proficient by the end of the year using the same standards applied to veteran teachers in the district.
They know about teaching, they know how to plan a lesson, they know how to assess student learning and they can manage student behavior. Our teacher candidates come out more like a second-year teacher than a first-year teacher. If that's not a revolution in education, what is?"

D. Gale Stocks, Site Coordinator, Texas Tech's TechTeach Program
How Does It Work?
NIET works with Institutions of Higher Education (IHE) and their district partners to:
Create a Common Instructional Language

NIET's training for higher education faculty supports their work to embed indicators of strong instructional practice into field experiences and coursework. Strengthening connections between teacher preparation programs and their district partners helps to create a common language.


Promote Feedback to Teacher Candidates Through a Research-Based Rubric

Leading teacher preparation programs have adopted NIET's TAP Teaching Standards Rubric. The TAP Teaching Standards also form the basis for a number of state and district teacher evaluation systems such as the statewide Tennessee Educator Acceleration Model (TEAM) and South Carolina's Teaching Standards 4.0.


Facilitate Partnerships between K-12 districts and Teacher Preparation Programs

Partnerships among NIET, teacher preparation programs and districts are highly collaborative. This collaboration includes training and implementation, online resources and supports, program management and evaluation, stakeholder outreach and communications.


IHE and district partners have seen powerful results stemming from their partnerships with NIET—including increased graduation rates among teacher candidates, improved teacher candidate effectiveness and improved student performance.
This work is taking place at institutions across the country, including Texas Tech University, Arizona State University, University of South Carolina, Jackson State University, Middle Tennessee State University, Tulane University, Southeastern Louisiana University, University of Houston, University of Memphis, University of North Texas at Dallas, Texas A&M University-Kingsville and Northern Arizona University.
For more details on NIET's higher education partnerships to increase the effectiveness of teacher candidates and strengthen districts, download the brief: "NIET Higher Education Partnerships Brief: Preparing New Teachers to Be Effective on Day One.