Dodson Branch School in Jackson County Schools, Tennessee, Earns Recognition as 2017 TAP Founder's Award Finalist
March 1, 2017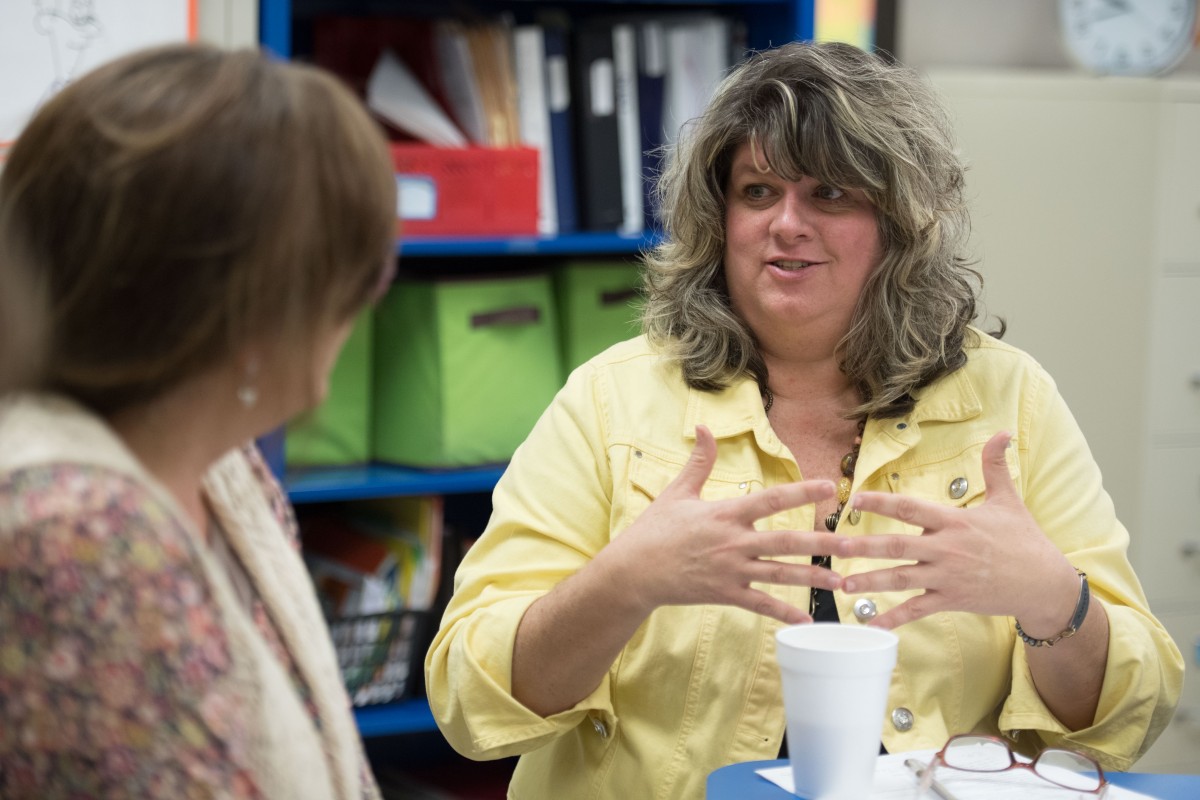 Dodson Branch among six schools nationwide in running for NIET's top honor, which comes with $50,000 cash prize
Santa Monica, Calif.—The National Institute for Excellence in Teaching (c Created by NIET Chairman and TAP Founder Lowell Milken, the TAP Founder's Award is presented annually to one school for exceptional efforts to implement and represent the principles of the TAP System for Teacher and Student Advancement—resulting in improvements in student achievement, among other goals.
The TAP System is America's leading comprehensive educator effectiveness model that aligns teacher leadership, daily job-embedded professional development, educator evaluation and support, and opportunities for performance-based compensation. Introduced in 1999, the TAP System supports schools, districts, universities and states to advance educator effectiveness and student learning.
Funded by the Lowell Milken Family Foundation, the TAP Founder's Award comes with a $50,000 prize to be used toward efforts to improve instruction and academic achievement. The Award finalists will be recognized on Friday, March 24, 2017, during the 17th Annual National TAP Conference in New Orleans, Louisiana, before 1,000 educators, policymakers, researchers and other influential leaders. The Award winner will be announced on Saturday, March 25, 2017.
Each finalist will receive a plaque and $10,000. Dodson Branch joins Alice M. Harte Charter School in New Orleans, Louisiana; Barrera Veterans Elementary School in Somerset Independent School District, Texas; Hmong College Preparatory Academy (High School) in St. Paul, Minnesota; G.W. Carver Primary School in Ascension Public Schools, Louisiana; and West Goshen Elementary School in Goshen Community Schools, Indiana.
Each finalist implements the TAP System by establishing leadership teams, made up of master and mentor teachers as well as administrators, who drive instruction. These teacher leaders guide weekly professional development and provide individual coaching in classrooms.
TAP's teacher leadership opportunities and professional development are complemented by systems of educator evaluation, feedback and support, as well as a compensation system that rewards educators for increased skill and student performance, and for taking on new leadership roles and responsibilities.
Inside Dodson Branch School:
Before TAP was implemented at Dodson Branch School in the 2013-14 school year, Principal Tammy Woolbright explains that the small, rural school was known as a "stepping stone" for teachers to move to other schools or districts. The Professional Learning Communities (PLCs) operated more like grade-level meetings, lacking many of the critical components of focus, data analysis, relevance to individual student needs and follow-up that drive the TAP professional development meetings today. Student value-added scores were also stagnant.
The TAP System has turned Dodson Branch's conditions around, transforming the campus into a nurturing place that motivates, supports and instills confidence in teachers. The reflective nature of TAP's professional development meetings and collaboration as a team to move all students forward have made teachers excited to teach and students inspired to learn at higher levels.
The enthusiasm has transcended classroom walls. Dodson Branch highly values spreading the TAP word at state and national conferences and presentations as well as opening its doors to anyone who wants to observe teachers and students in action. Notes Woolbright, "If you have the structures in place and learn together, and if you honor each teacher, you will create an environment where all students and teachers will grow."
"I applaud Dodson Branch for its dedication to the TAP System," says Lowell Milken. "The staff's leadership, determination and laser-focus on the specific needs of teachers and students have made the school an important model for the community and state at large."
These characteristics have also turned Dodson Branch into a destination of choice for teachers. As a result, learning gains for the student population, of whom 82% are eligible for free/reduced-price lunch, have soared. The school has earned a value-added growth score of 5 on a 1-5 scale for two consecutive years, indicating that students are exceeding targets well above averages when compared to results of similar schools in the state. Further, the "stepping stone" problem has dissolved, with a near 100% retention rate for teachers over the last three years.
Says Woolbright, "TAP has had a more significant impact on my leadership than any other initiative in my 29 years as an educator."
---
TAP Founder's Award recipients are selected without their knowledge by NIET, which manages and supports the TAP System. The honor is based on distinction in the following areas: proficient implementation of TAP's four core elements, student academic growth according to state or federal measures, and notable recognition as a center and resource of best practices.
The TAP Founder's Award yields benefits that will strengthen the individual school and support its teachers. This is done by means of prominent public recognition and by opportunities to substantively interact on issues of educator effectiveness and student learning with leaders from government, business and academia.
For more information about the 17th TAP Conference and the 2017 TAP Founder's Award announcement on March 25, visit http://www.niet.org. For interviews during the conference or to attend, contact Jana Rausch at jrausch@niet.org or (310) 435-9259.
Based on the knowledge and experience gained from over a decade of on-the-ground implementation with TAP, combined with the growing demand for proven reforms in teacher and principal effectiveness, NIET supports schools, districts, universities and states with educator evaluation training, evaluator certification modules linked to learning platforms and human capital management systems as well as tools and resources for educator preparation.