Dr. Gary Stark to Serve as Vice Chairman of NIET
July 9, 2018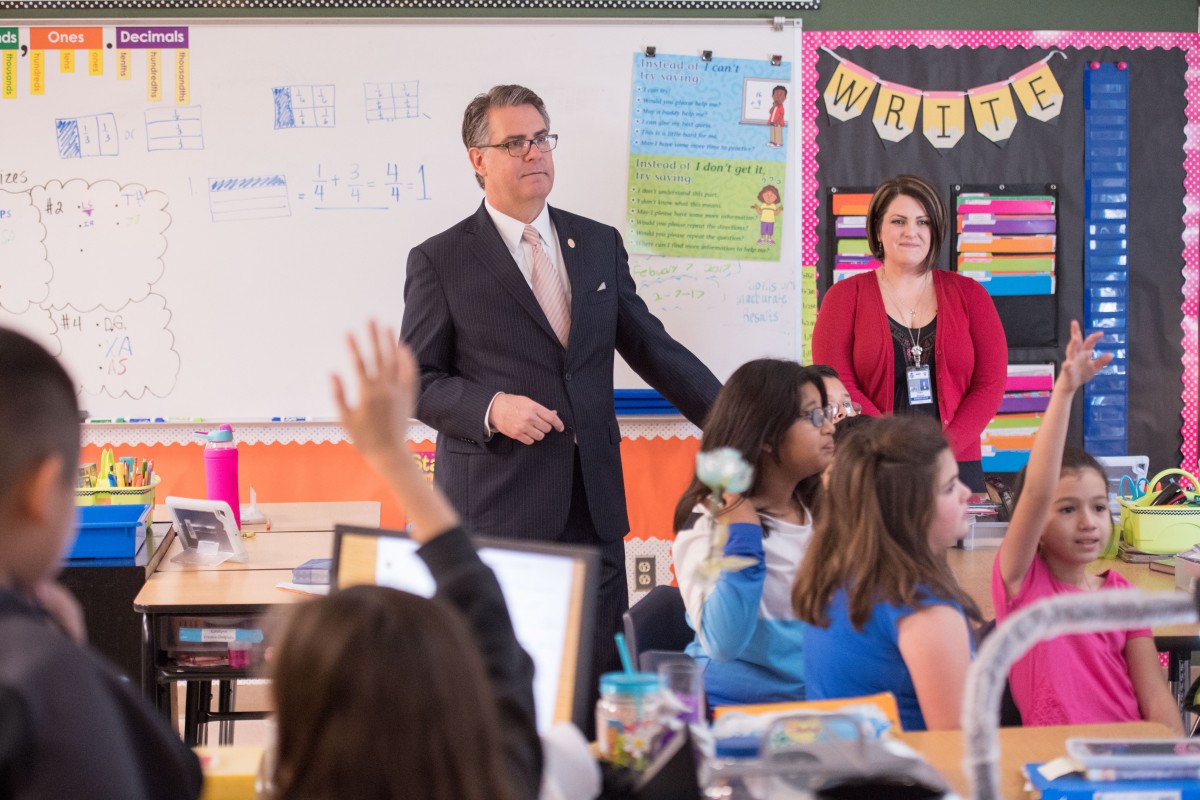 Dr. Gary Stark, a veteran award-winning educator and organization leader, is stepping down from his formal duties as chief executive officer of NIET to serve as vice chairman. In this role, he will support and advise the NIET team and board of directors in their mission to advance educator effectiveness.
Stark has enjoyed a tenure at NIET spanning two decades, having been involved in the nonprofit's expansion from its early beginnings developing the TAP System for Teacher and Student Advancement to NIET's full-fledged role as a national influence on teacher leadership, professional learning, educator evaluation and performance-based compensation. Today, NIET partners with schools, districts, states and universities across the country, impacting a quarter million educators and 2.5 million students.
"Serving at NIET has been highly rewarding for me, both personally and professionally," said Stark. "As an educator, there is no greater privilege than working hand-in-hand with educators, school and state leaders, organizations and so many others to advance opportunities for students and teachers alike. It has been my distinct pleasure to work with such an accomplished team at NIET, which has helped shape my own career—from NIET Chairman Lowell Milken's vision and the leadership of our co-presidents, chiefs and board of directors to the talented trainers and support staff. I look forward to supporting the team through a new lens."
After earning the national Milken Educator Award in 2001 as a principal in his home state of Arkansas, Stark was asked to join NIET to help create the TAP System. He has since served as a state director, chief development officer, and chief operating officer before becoming president and CEO in 2010.
Stark's knowledge of education is vast and deep. He has met with thousands of teachers, principals and school administrators throughout his career, and has provided expert testimony before school boards, legislative committees and members of Congress. Stark has also served on review committees and monitoring teams for the U.S. Department of Education and state education agencies, and held positions as an executive director, assistant professor and special assistant to the U.S. Assistant Secretary of Education.
Stark received a doctorate in educational administration from the University of Arkansas.
Read Vice Chairman Dr. Gary Stark's full biography.