Dr. Joshua Barnett Selected as New Chief Learning Officer
June 20, 2016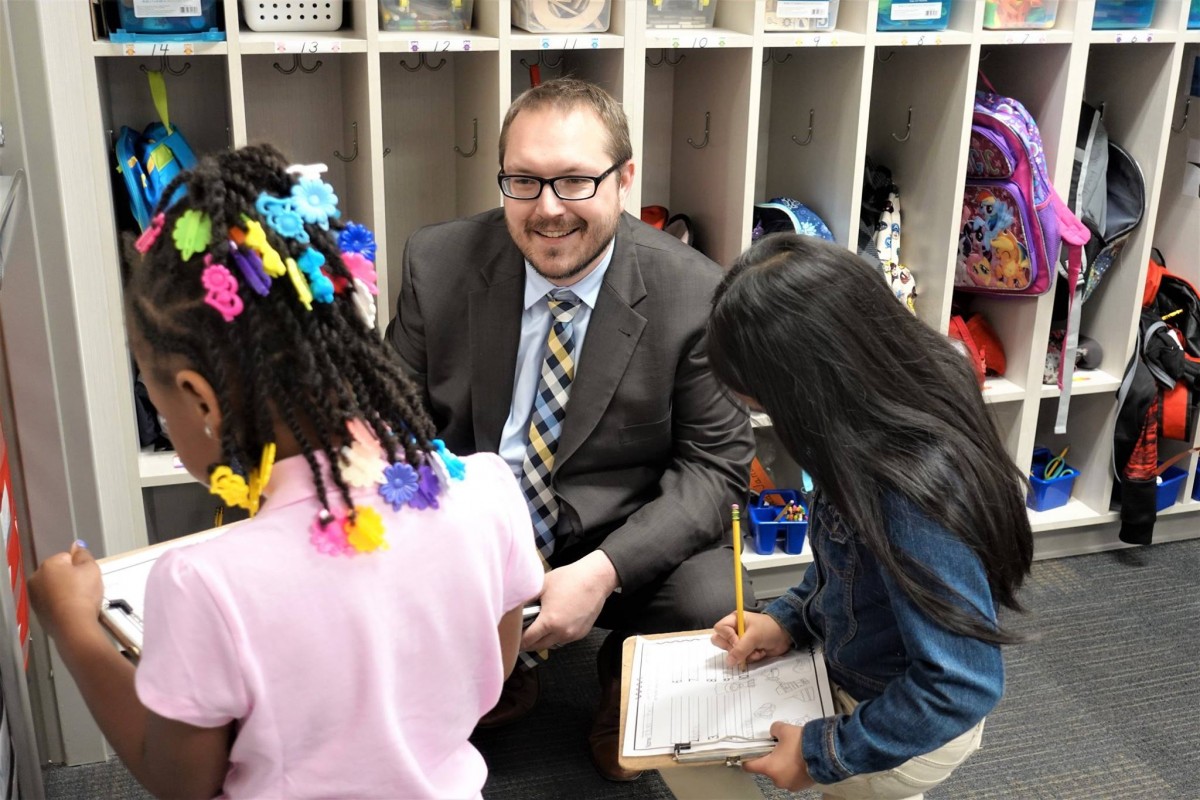 Santa Monica, CA—Dr. Gary Stark, CEO of the National Institute for Excellence in Teaching (NIET), announced that Dr. Joshua Barnett has been selected to serve as the organization's new chief learning officer. Barnett previously served as NIET's senior vice president of research and evaluation.
NIET's initiatives advance educator effectiveness through teacher leadership, professional development, educator evaluation and certification, and performance-based compensation.
In his new role, Barnett will be responsible for the implementation, management and oversight of NIET trainings, support, materials, resources, and web-based technologies. Barnett will maintain his role as the principal investigator for NIET's federal projects.
"Josh has deep research expertise, knowledge of the development and implementation of our work on the ground, and solid working relationships with our nationwide network of states, districts and schools," said Stark. "These skills will serve him well as chief learning officer."
During Barnett's tenure at NIET, he led its research agenda and production of evidentiary support for all initiatives and grant programs. He also directed all external evaluation projects and research services.
Barnett's research work throughout his career has explored how to improve educator quality in all schools for all students by addressing two related issues: examining how teachers and principals are evaluated and how resources are distributed to and used within schools.
Before joining NIET, Barnett worked as an assistant professor of education policy and evaluation at Arizona State University, a visiting scholar at Massey University in New Zealand, and a research associate in the Office for Education Policy at the University of Arkansas.
Barnett has taught courses in research methods, school finance, evaluation, and educational psychology; worked as an evaluator for nearly three dozen federal and state grants; served as an evaluator for the U.S. Institute of Education Sciences; and worked with local, state and national government agencies and organizations on projects aimed at improving educator effectiveness.
His work has been published in a variety of outlets, including Review of Educational Research, Teachers College Record, Educational Leadership, New Zealand Education Review, and Issues in Teacher Education. He is also co-author of A Straightforward Guide to Teacher Merit Pay: Encouraging and Rewarding Schoolwide Improvement and Learning on the Job: How Evaluation Systems Can Support Teacher Growth.
Equipped with a diverse staff of educators, researchers, and policy experts, NIET is a 501(c)(3) nonprofit organization that pursues a mission to increase educator effectiveness through two signature initiatives: TAP: The System for Teacher and Student Advancement and the Educator Effectiveness Best Practices Center. Based on the knowledge and experience gained from over a decade of on-the-ground implementation with TAP, combined with the growing demand for proven reforms in teacher and principal effectiveness, NIET supports schools, districts, universities and states with educator evaluation training, evaluator certification modules linked to learning platforms, human capital management systems as well as tools and resources for educator preparation. Learn more at www.niet.org.