Iowa TAP Master Teacher Traci Lust Recognized at White House Among Elite Group of Outstanding Educators
May 4, 2016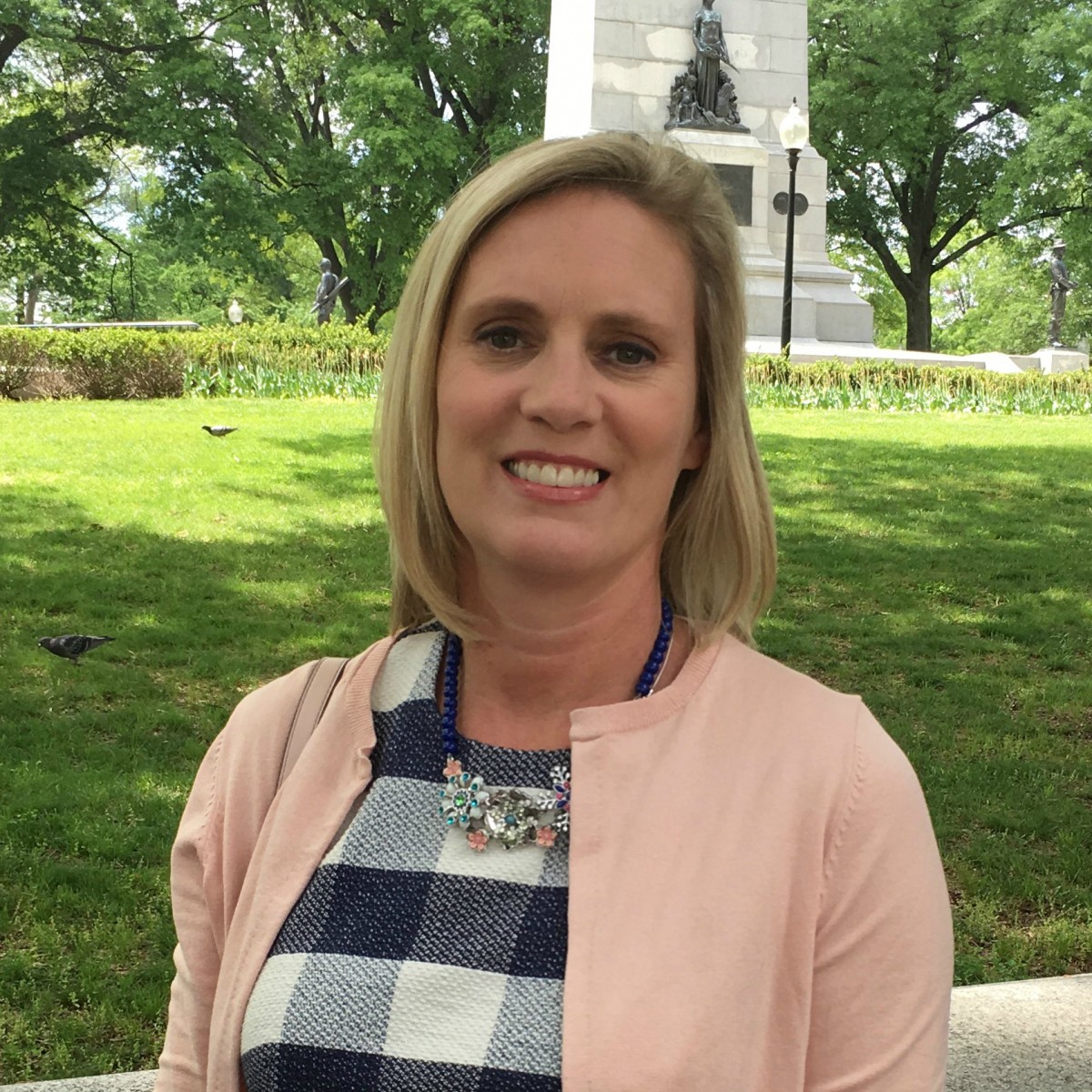 "We are delighted that a number of teachers from districts implementing the TAP System are participating in the White House teacher recognition event this year," said Dr. Gary Stark, NIET's chief executive officer. "Traci Lust and the other TAP educators at the event are working in their schools and districts, but also at the state and national level, to promote the teaching profession and highlight the importance of strong classroom instruction for student achievement."
"Attending the event at the White House today was a once in a life time opportunity," said Lust. "It was inspiring and reenergized me to continue to work each and every day to make a difference in the lives of all of the students who cross our paths. I aspire to as President Obama stated, 'Give students my all--my knowledge, creativity, attention and love.'"
Traci Lust, currently a TAP Master Teacher at Saydel's Cornell Elementary, plans and implements weekly professional development for all classroom teachers. She conducts announced and unannounced classroom observations that are strongly tied to follow-up support in the classroom. Prior to her Master Teacher position, she has been supervisor of student teachers at the University of Wisconsin, dean of students at the elementary level, literacy coach, reading recovery teacher, and classroom teacher at all levels of primary schools. She is dedicated to improving the skills of all teachers and helping to transform teacher leadership in Iowa, which is engaged in a $150 million teacher leadership initiative funded by the state legislature. Her district won a TIF grant in 2012 that initiated its development of a system of teacher leadership.
For more information on NIET and the TAP System, visit http://www.niet.org.
Based on the knowledge and experience gained from over a decade of on-the-ground implementation with TAP, combined with the growing demand for proven reforms in teacher and principal effectiveness, NIET supports schools, districts, universities and states with educator evaluation training, evaluator certification modules linked to learning platforms and human capital management systems as well as tools and resources for educator preparation.