New Websites Spotlight Progress of Minnesota and Tennessee Schools Using TAP to Increase Achievement
February 11, 2016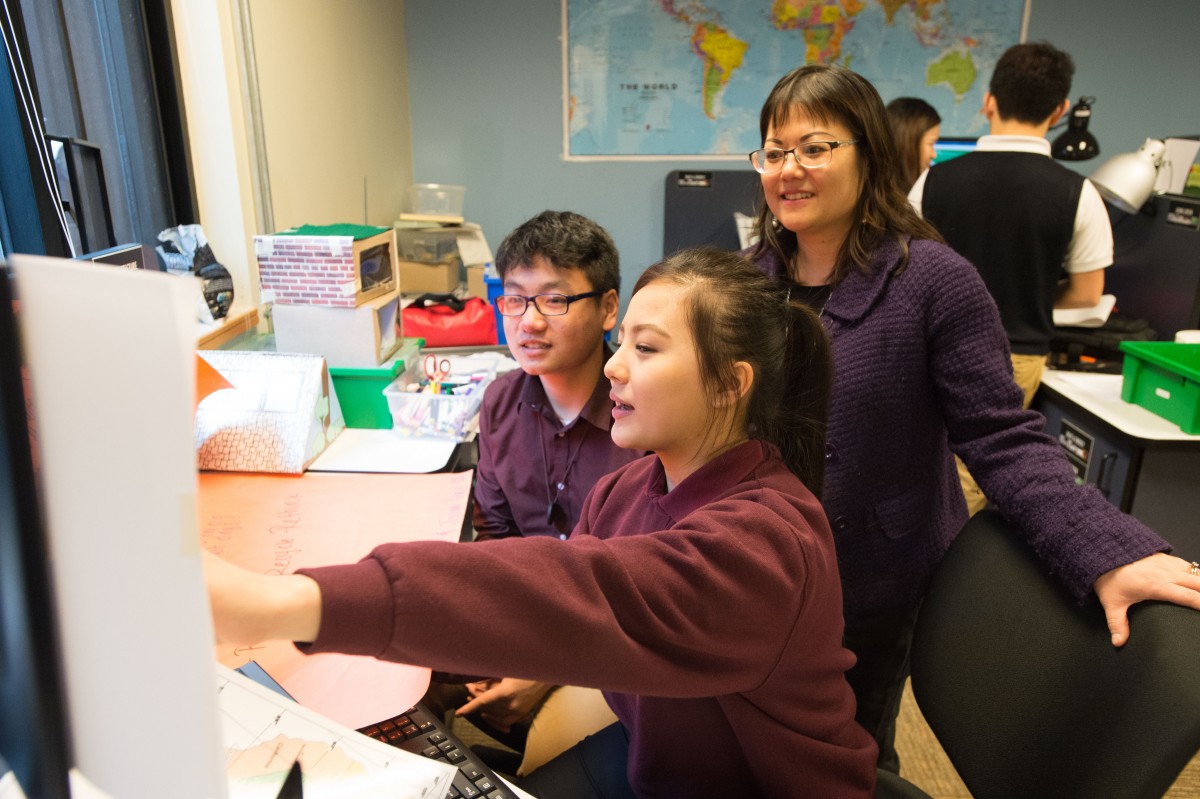 Educators and parents have access to information about impact of new teacher support and development opportunities in their schools
Santa Monica, CA—The National Institute for Excellence in Teaching (NIET) and partner schools in Minnesota and Tennessee launched two new websites to share the positive outcomes of increasing teacher effectiveness using the TAP System for Teacher and Student Advancement. They are located at www.TAPInMinnesota.org and www.TAPinTennessee.org.
Highlighted on the Minnesota TAP site are five Minnesota charter schools serving high-need students—Sojourner Truth Academy, Partnership Academy, Stonebridge World School, Hmong College Prep Academy and the Learning for Leadership Charter School.
The five Tennessee districts featured on the Tennessee site are Athens City Schools, Manchester City Schools, Etowah City School (Etowah School), Morgan County Schools (Coalfield School) and Jackson County Schools (Dodson Branch School).
These districts and schools received five-year federal grants to develop innovative and more effective systems for supporting continual improvement in classroom teaching. They are partnering with NIET to create more effective supports for strong instruction, train teacher leaders in each school, and develop leadership teams that include teacher and school leaders.
"TAP has been essential in helping Stonebridge develop an effective plan for increasing teacher capacity and effective instructional practice through focused professional development and data-driven teacher coaching," said Barbara Novy, executive director of Stonebridge World School. "It's fostering reflective teachers committed to increasing academic achievement for all students."
"TAP has changed attitudes of teachers, students and the school community toward teaching and learning," Tennessee's Jackson County Schools Director Joe Barlow added.
The sites share information about the impact of changes supported by TAP in Minnesota and Tennessee, illustrated by videos and interviews from local educators. Visitors can also download resources and other information.
A few of these outcomes include:
92% of TAP teachers in Minnesota charter schools report an improvement in their instructional practice with TAP
100% of Tennessee administrators agree that the TAP evaluation system improves teachers' instructional practices
100% of participating Minnesota principals and 92% of Tennessee administrators report that the implementation of TAP has helped retain effective teachers at their schools
90% of Minnesota charter school teachers support TAP's evaluation framework with its focus on feedback and improvement
"Educators in Minnesota and Tennessee are making significant progress in improving classroom instruction and student learning growth in high-need schools and classrooms using the research-based TAP System," said Kevin Guitterrez, senior vice president of services and partnerships for NIET. "These websites provide their colleagues and communities with information about how they are working together to improve classroom instruction across the entire faculty. Their experiences are powerful reminders of how teachers themselves can make the biggest difference."
Equipped with a diverse staff of educators, researchers, and policy experts, NIET is a 501(c)(3) nonprofit organization that pursues a mission to increase educator effectiveness through two signature initiatives: TAP: The System for Teacher and Student Advancement and the Educator Effectiveness Best Practices Center.
Based on the knowledge and experience gained from over a decade of on-the-ground implementation with TAP, combined with the growing demand for proven reforms in teacher and principal effectiveness, NIET supports schools, districts, universities and states with educator evaluation training, evaluator certification modules linked to learning platforms and human capital management systems as well as tools and resources for educator preparation. Learn more at www.niet.org.