NIET Appoints 2017-18 Educator Advisory Board Members
August 29, 2017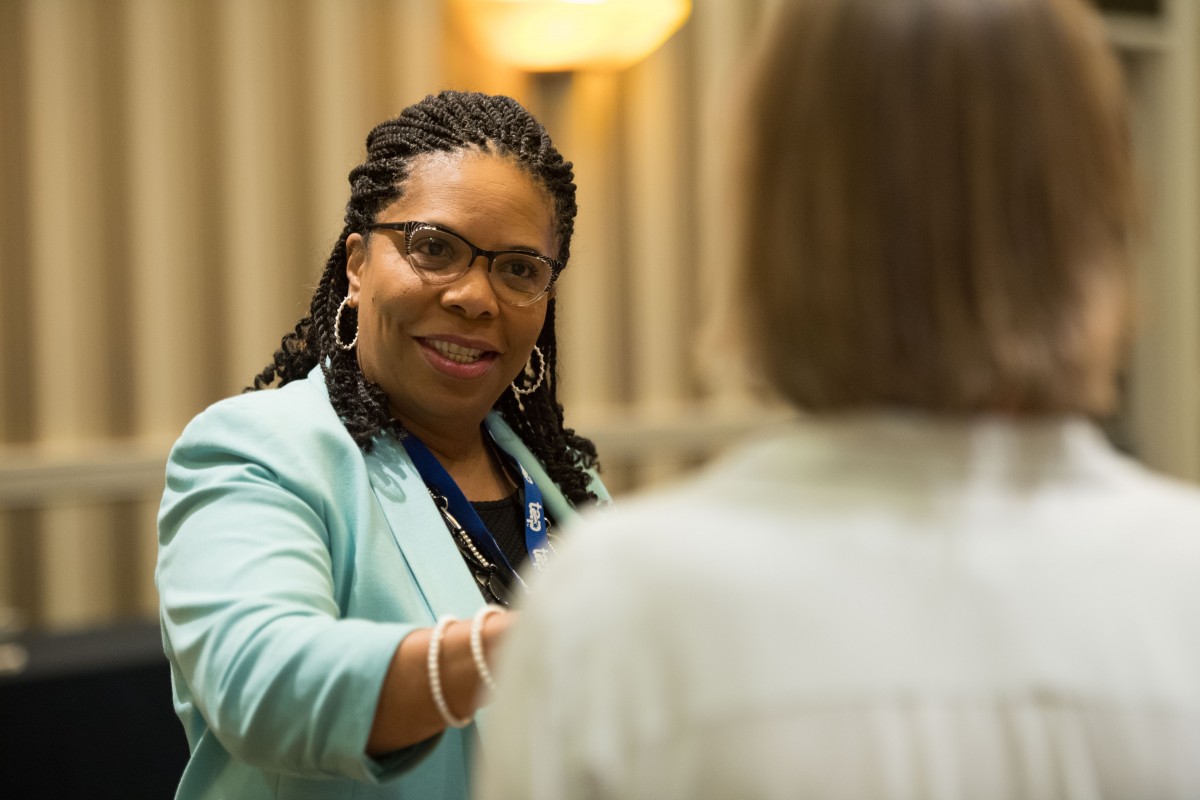 Leaders to offer diverse on-the-ground expertise in advancing educator effectiveness
Santa Monica, CA—The National Institute for Excellence in Teaching (NIET) has appointed 11 educators and district leaders to its Educator Advisory Board for the 2017-18 year. The members will bring experience from a variety of education settings in urban, rural and suburban areas.
During the year, members will assist NIET with its ongoing mission to advance educator effectiveness through policy, research and service. Activities will include providing input on NIET's technologies and developments—from K-12 to higher education—participating in conferences, and engaging with NIET staff on the most important issues facing the education community today.
"Collaborating with leaders at all levels has been critical in our work to advance educator effectiveness," said NIET CEO Dr. Gary Stark. "Every board member has made significant progress strengthening instruction and student learning. I look forward to their contributions, and am confident these relationships will enhance our efforts to accommodate the needs of our partners across the country."
For nearly 20 years, NIET has been a pioneer in developing comprehensive systems for teacher leadership, professional development, evaluation and compensation. The public nonprofit partners with schools, districts, states, and most recently, has joined forces with universities to ensure that educators are prepared on day one.
The 2017-18 NIET Educator Advisory Board Members are:

Cade Brumley
Superintendent
DeSoto Parish Schools, Louisiana
Vickie Carpenter
Assistant Superintendent
Perry Township Schools, Indiana
Danijela Duvnjak
Director of Teaching and Learning, Grades 6-12
Hmong College Preparatory Academy, Minnesota
Betsy Hargrove
Superintendent
Avondale Elementary School District #44, Arizona
Saul Hinojosa
Superintendent
Somerset Independent School District, Texas
Latatia Johnson
Instructional Supervisor
Ascension Public Schools, Louisiana
Pat Lewis
Deputy Superintendent of Innovation and School Improvement
Grand Prairie Independent School District, Texas
Traci Lust
TAP Executive Master Teacher and Elementary Master Teacher
Saydel Community School District, Iowa
Liz Martin
TAP Master Teacher
Goshen Community Schools, Indiana
Mindy Searcy
Principal
Cross County School District, Arkansas
Lee Wilkerson
Director of Schools
Manchester City Schools, Tennessee

About NIET
Equipped with a diverse staff of educators, researchers, and policy experts, NIET is a 501(c)(3) nonprofit organization that pursues a mission to advance educator effectiveness. NIET supports schools, districts, universities, and states with educator evaluation training, evaluator certification modules linked to learning platforms, human capital management systems as well as tools and resources for educator preparation. The organization impacts more than 250,000 teachers and 2.5 million students. Learn more at www.niet.org.