NIET Chairman and TAP Founder Lowell Milken Receives 2017 James Bryant Conant Award by Education Commission of the States
March 25, 2017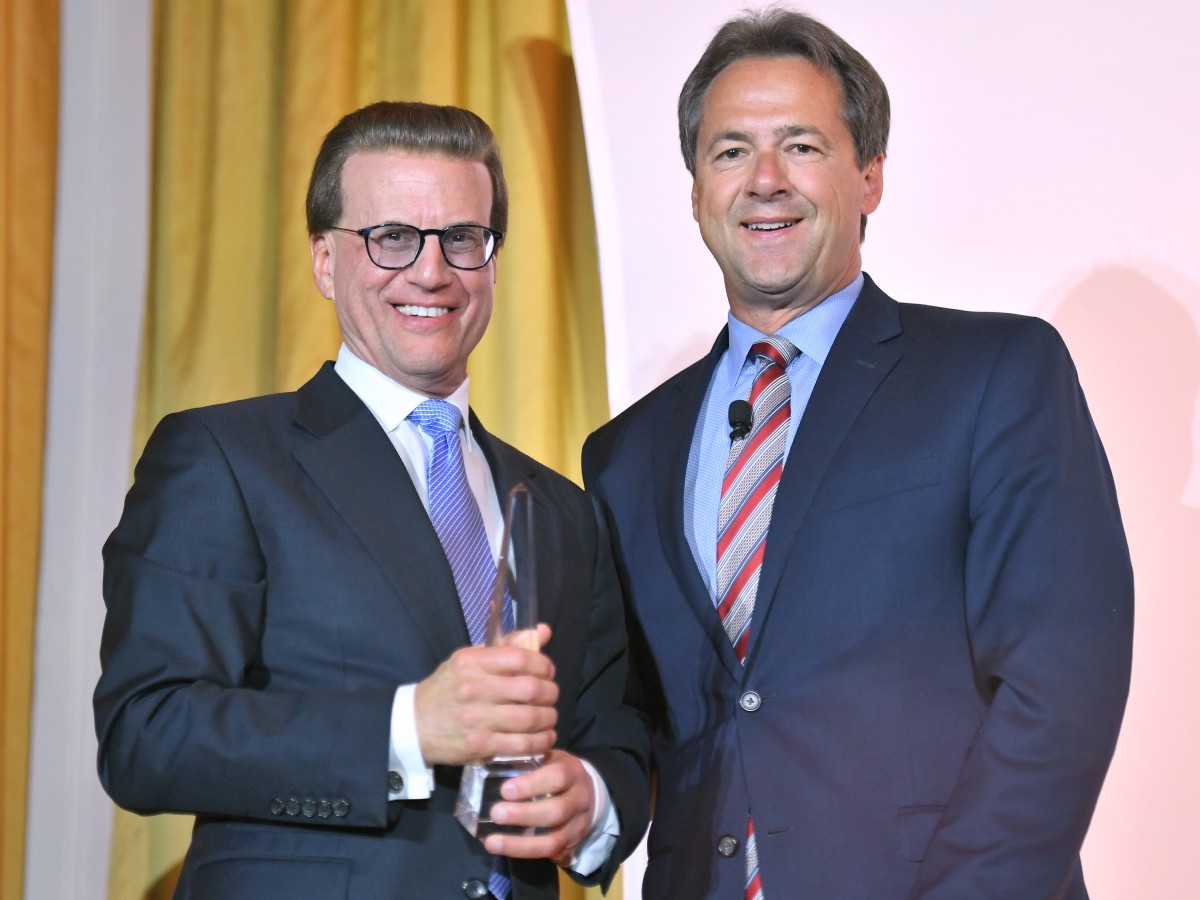 Lowell Milken, chairman of the National Institute for Excellence in Teaching and founder of TAP: The System for Teacher and Student Advancement, will receive the 2017 James Bryant Conant Award. The announcement was made during a keynote luncheon at the 17th National TAP Conference, and Education Commission of the States (ECS) will present the award at its 2017 National Forum on Education Policy, June 28-30, 2017, in San Diego.
Named for the co-founder of ECS and former president of Harvard University, the James Bryant Conant Award is one of education's most prestigious honors. The honor is bestowed upon "individuals whose efforts and service have created a pronounced and lasting influence on American education and have demonstrated a commitment to improving education across the country in significant ways."
This award recognizes Lowell's groundbreaking work with NIET, the TAP System, the Milken Family Foundation and other initiatives he has created over the past three decades to impact educators, students and the national K-12 educational landscape.
"Lowell Milken's efforts in education span across many areas of education practice, including policy, research, curriculum, professional development and student success," said ECS President Jeremy Anderson. "Lowell's inclusive approach to providing opportunities for educators, students and communities to increase innovation in and awareness of the importance of a well-rounded and comprehensive education experience demonstrates his commitment to supporting education from beginning to end."
In receiving the James Bryant Conant Award, Lowell joins the ranks of education greats such as Thurgood Marshall (2004), Linda Darling-Hammond (2010), Lamar Alexander (1988) and Terrel Bell (1985).
"Education is not only the most fundamental of life's opportunities, it is the foundation of our strength as a nation and our security as a democracy," said Lowell. "This is why it is incumbent upon all of us to ensure a high-quality educational experience for every young person. Being associated with the legacy of James Bryant Conant and the achievement of others who have changed the course of American education is a great honor."
Learn more about Lowell Milken's work with NIET
Learn more about ECS's James Bryant Conant Award to Lowell Milken
Learn more about ECS and the history of the James Bryant Conant Award