NIET partner school stands tall among global finalists for prestigious World's Best School Prize
June 15, 2023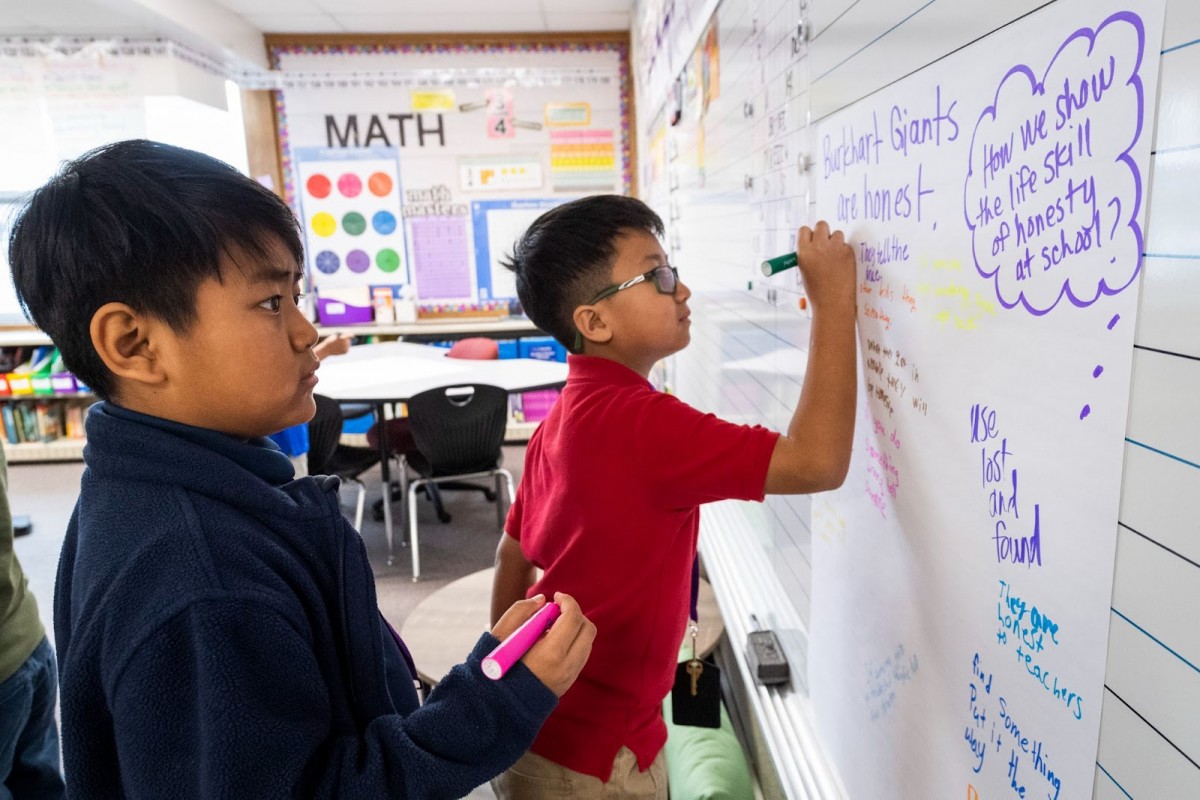 Scottsdale, Arizona (June 15, 2023) - The National Institute for Excellence in Teaching (NIET) is thrilled to celebrate William Henry Burkhart Elementary, a NIET partner school located in Indianapolis, Indiana, for its selection as one of 10 finalists for T4 Education's prestigious World's Best School Prizes in the Community Collaboration category.
World's Best School Prizes' Community Collaboration category highlights schools across the world with "an integrated approach in helping each of their students, striving for a whole child approach based on equity and inclusivity," according to the prize description. Burkhart Elementary is honored for its dedication to excellence in teaching and equity for all students, many of whom are Burmese refugees who have joined the community over the past decade. They were welcomed with open arms — and, according to district leaders, the school's English Learner student population has increased 160%.
District leaders also noted that few of the new families had more than one set of clothes, for example, and those clothes were rarely well-suited to the harsh, Indiana winters, so teachers collected coats, shoes, and other clothing to help and to foster a strong relationship. Principal Darlene Hardesty, who was a 5th-grade teacher when the refugees first began to arrive, attended professional training to learn how best to support students' language and academic needs and has continued to advance support for all students, particularly by using teacher leaders as a foundational strategy.
NIET has worked with Perry Township Schools for more than 10 years to help build the capacity of educators to provide each student with strong instruction, every day, and Burkhart Elementary was a finalist in 2023 for NIET's Founder's Award.
"What makes Perry Township Schools, and William Henry Burkhart Elementary, especially worthy of international attention is how it created a system of support for every teacher to be successful in integrating each student into the school community and classroom learning," said NIET's Chief Executive Officer Dr. Joshua Barnett in response to the school's finalist nomination.
With its focus on supporting great classroom teaching and learning, Burkhart Elementary has seen substantially improved student performance on state assessments and has previously earned the Title I Distinguished School Award for Exceptional Student Performance from the Indiana Department of Education.
About NIET
NIET has over 20 years of experience in developing teacher leaders, supporting successful instructional strategies, and building educator capacity to address student needs. NIET partners with schools, districts, states, and universities to ensure all students have effective educators. Through these partnerships, NIET has served more than 9,000 schools and has impacted more than 300,000 teachers and 3 million students. You can learn more about our work by visiting NIET.org. Follow NIET on Facebook and Twitter at @NIETteach.