Patrice Pujol to Serve as President of National Institute for Excellence in Teaching
January 29, 2016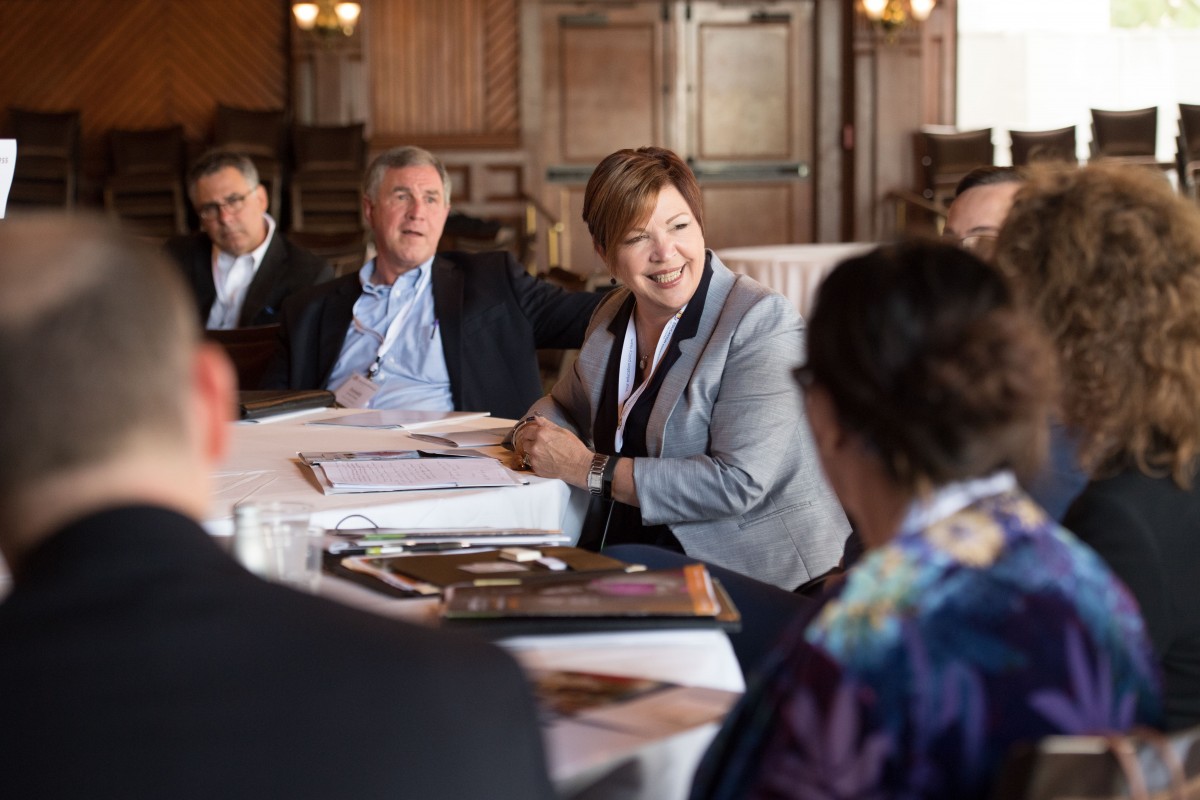 Nationally recognized superintendent to lead services division
Santa Monica, CA—Dr. Gary Stark, president and CEO of the National Institute for Excellence in Teaching (NIET), announced that Dr. Patrice Pujol has been selected to serve as the new president of services and partnerships. NIET's initiatives advance educator effectiveness through teacher leadership, professional development, educator evaluation and certification, and performance-based compensation.
Pujol joins NIET after a prestigious career in Ascension Public Schools, where she served as a teacher, administrator and district director before becoming the district's first female superintendent six years ago.
To accommodate the dynamics of NIET's expanding work, Stark will continue to serve as CEO while Pujol will lead the daily operations with a focus on the oversight and advancement of NIET's services and partnerships.
Ascension Parish has been a model district and nationally recognized for its work in the area of educator effectiveness. Pujol has implemented NIET's comprehensive educator effectiveness model, the TAP System for Teacher and Student Advancement, in several schools over the past years.
Ascension Public Schools earned an "A" district rating for four consecutive years in Louisiana's accountability system and is currently ranked fourth in the state. Pujol was honored with the 2015 Louisiana State Superintendent of the Year, and she was among one of four finalists for 2015 National Superintendent of the Year presented by AASA: The American Association of School Administrators.
"Dr. Pujol is a proven education leader with an interest and commitment to advancing educator effectiveness, which is central to our mission at NIET," said Stark. "I look forward to her contributions."
"I am tremendously excited to be joining the NIET team as president of services and partnerships," added Pujol. "Having focused throughout my career on building teacher and leader capacity, I am energized by this incredible opportunity. I am passionate about the work of NIET and look forward to the challenges ahead as we continue to advance educator effectiveness in the service of students across America."
A two-time graduate of Southeastern Louisiana University, Pujol earned a Bachelor of Science in French education and a doctorate in educational leadership. She also received a Master of Education in curriculum and supervision from Louisiana State University.
Pujol will be based in the New Orleans/Baton Rouge Area regional offices of NIET.
Equipped with a diverse staff of educators, researchers, and policy experts, NIET is a 501(c)(3) nonprofit organization that pursues a mission to increase educator effectiveness through two signature initiatives: TAP: The System for Teacher and Student Advancement and the Educator Effectiveness Best Practices Center.
Based on the knowledge and experience gained from over a decade of on-the-ground implementation with TAP, combined with the growing demand for proven reforms in teacher and principal effectiveness, NIET supports schools, districts, universities and states with educator evaluation training, evaluator certification modules linked to learning platforms and human capital management systems as well as tools and resources for educator preparation.
Learn more at www.niet.org.
###