William Henry Burkhart Elementary Has Eyes on Global Prize as it Advances in Prestigious Competition
September 12, 2023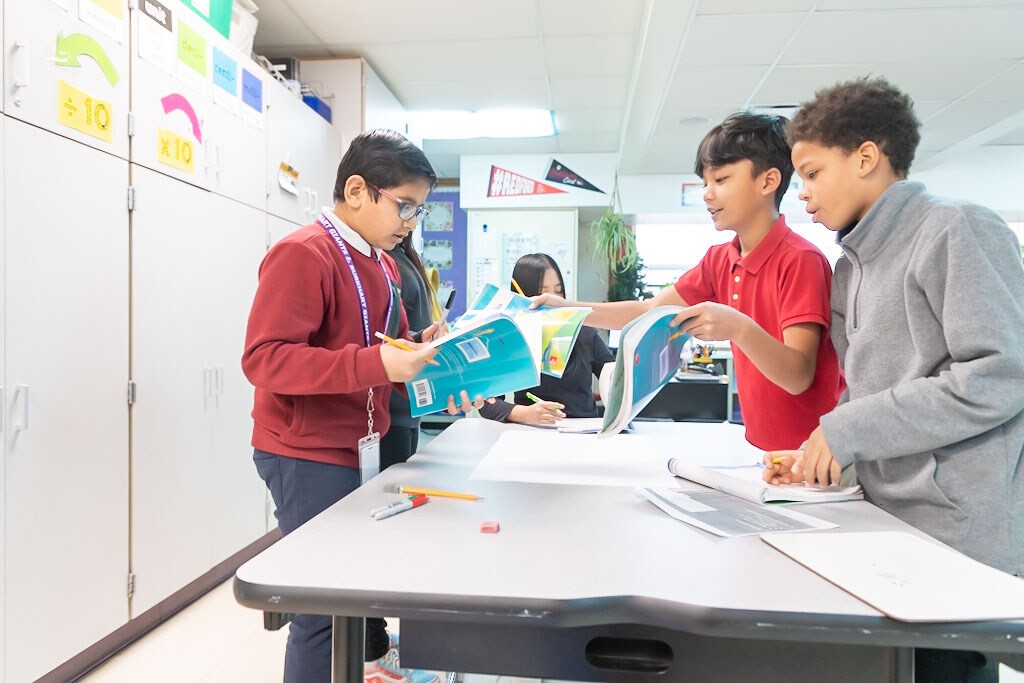 Indianapolis, IN (Sept. 12, 2023) — William Henry Burkhart Elementary of Perry Township Schools in Indianapolis, Indiana, took one more step toward being named one of the World's Best Schools in a prestigious global competition. Now, it is a top-three contender in the World's Best School Prizes' Community Collaboration category.
"What makes Perry Township Schools, and William Henry Burkhart Elementary, especially worthy of international attention is how it created a system of support for every teacher to be successful in integrating each student into the school community and classroom learning," said NIET's Chief Executive Officer Dr. Joshua Barnett.
The school's recognition in T4 Education's international competition is largely due to the community it, and the district of Perry Township Schools, built to support Burma refugees after a swell of families arrived in recent years - some with no more than a bag full of belongings to their name. Refugees attend schools across the district, including Burkhart Elementary, which saw a 160% increase in its English learner student population over the past decade and welcomed newcomers with open arms.
Burkhart Elementary was up to the task, which was a district-wide effort to support the students. Teachers collected coats and other necessities to help the new families through the harsh Indiana winters and began to integrate professional training on student language and academic needs, all while using teacher leaders as a foundational support to provide a cohesive and unified method of instruction and support.
"Our students know every day when they come here that your teacher is going to love and support you but you need to come to school ready to learn. We're going to help you get there," Principal Darlene Hardesty said about the school's supportive culture.
There is no better evidence of success than when a student speaks about it themselves - as one Burkhart Elementary student shared.
"When I was able to learn English, I felt like I accomplished something. I really am thankful for my teachers," she said. "I would like to be a teacher because I want to help the students, like my teacher did for me."
World's Best School Prizes' Community Collaboration category highlights schools across the world with an integrated approach to helping all students based on equity and inclusivity. There are five categories in the World's Best School Prizes. The five winners will be announced in November and each receive a $50,000 prize.
About NIET
For more than two decades, NIET has partnered with schools, districts, states, and universities to build educator excellence and give all students the opportunity for success. NIET's initiatives, including the TAP System, teacher and leader development, school improvement, rubric and observation systems, and educator preparation, have impacted more than 300,000 educators and 3 million students across the U.S."