Content Knowledge Resources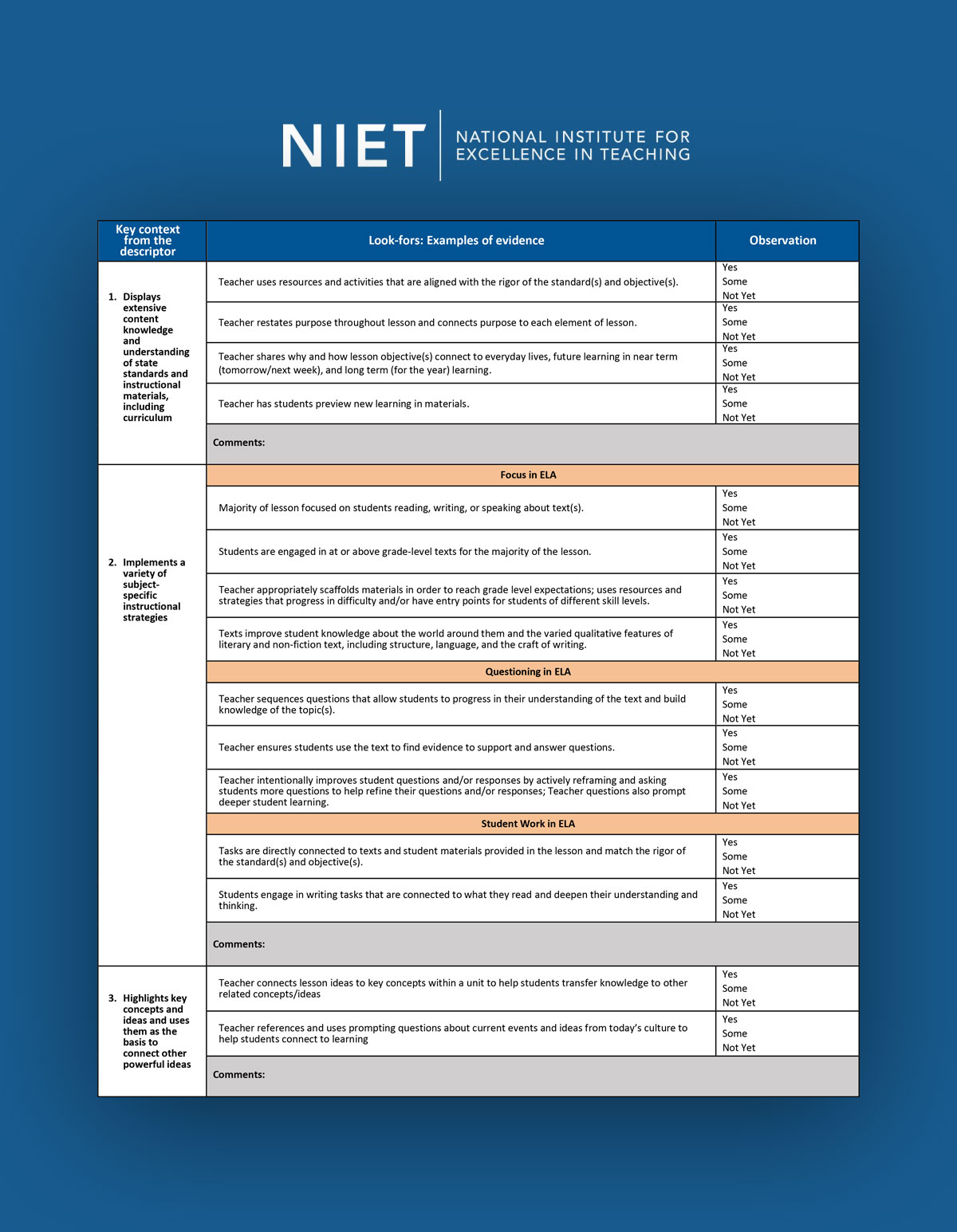 Look-for tools can help leaders support deeper content knowledge and enhance their day-to-day coaching practices.
NIET has created look-for tools for English language arts, math, science, and K-2 foundational reading skills − downloadable below − which are designed to help leaders provide feedback on practices associated with strengthening a teacher's content knowledge as they align with more rigorous standards and curriculum.
These tools are based on the descriptors in the Teacher Content Knowledge indicator within the NIET Teaching and Learning Standards Rubric. However, they are applicable for all educators and leaders looking for greater support in teacher content knowledge.
The resources are aligned, concrete "look-fors" to support leaders and coaches during walkthroughs and in providing feedback on subject-specific instructional strategies.