Learning Acceleration Resources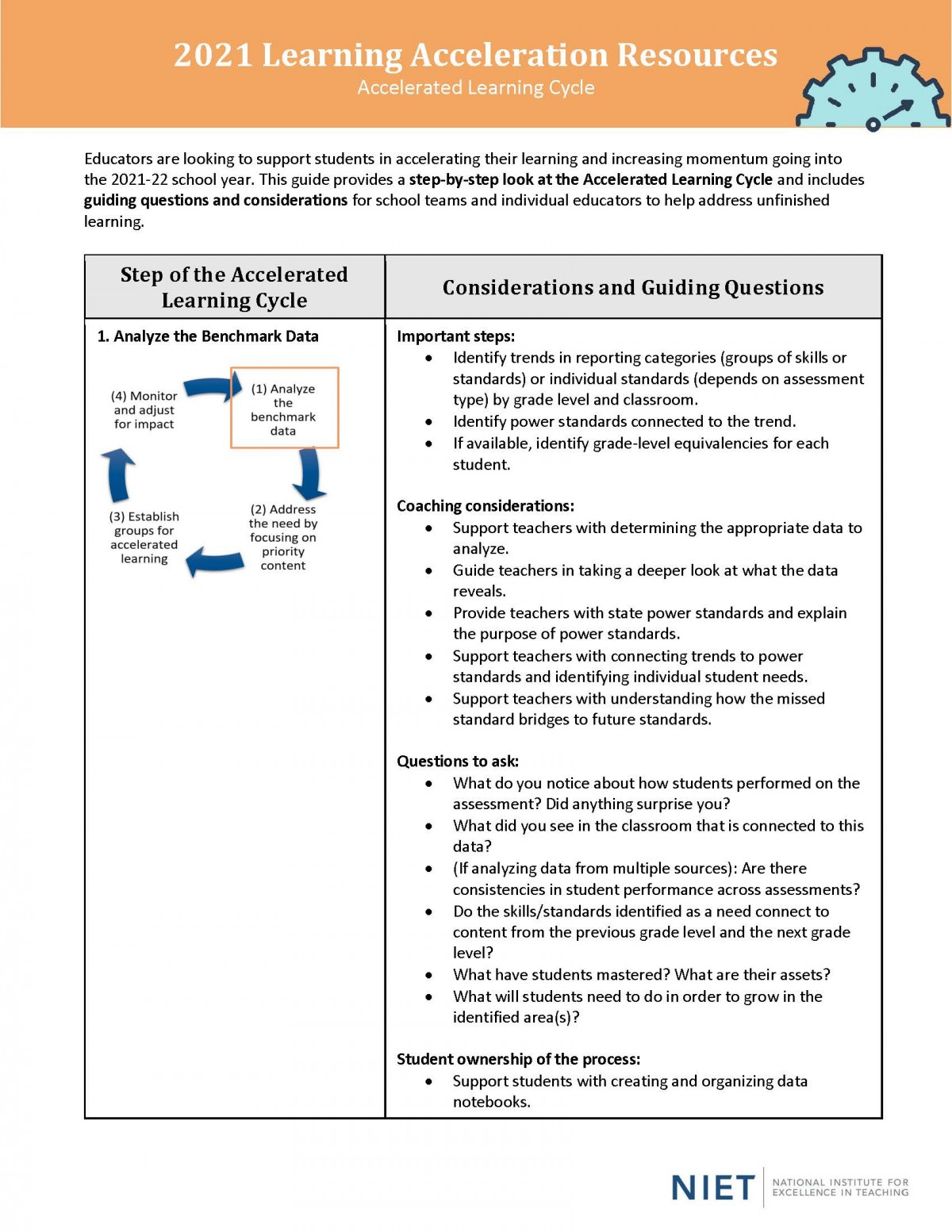 These tools provide guidance, strategies, and templates to help school teams and individual educators target areas of need and deepen student understanding and ownership of learning. The first group of resources supports educators and leaders through the Accelerated Learning Cycle and the progression from student engagement to student ownership of learning. Coaches will also learn specific strategies that foster student ownership, such as how to leverage teacher strengths across the school and use learning walks to increase feedback and schoolwide success.
The second group of tools shares ideas and examples of actions teachers can take to strengthen student ownership as well as by coaches to help guide instructional practices. The descriptions under each indicator are broken down into teacher actions; student actions; potential evidence of impact through classroom environment and student dispositional shifts; and next steps. There are also tools to accelerate learning for gifted and talented students, students with Individualized Education Programs (IEPs), and students who may have missed foundational knowledge in their introductory world language course.