Learning Acceleration Resources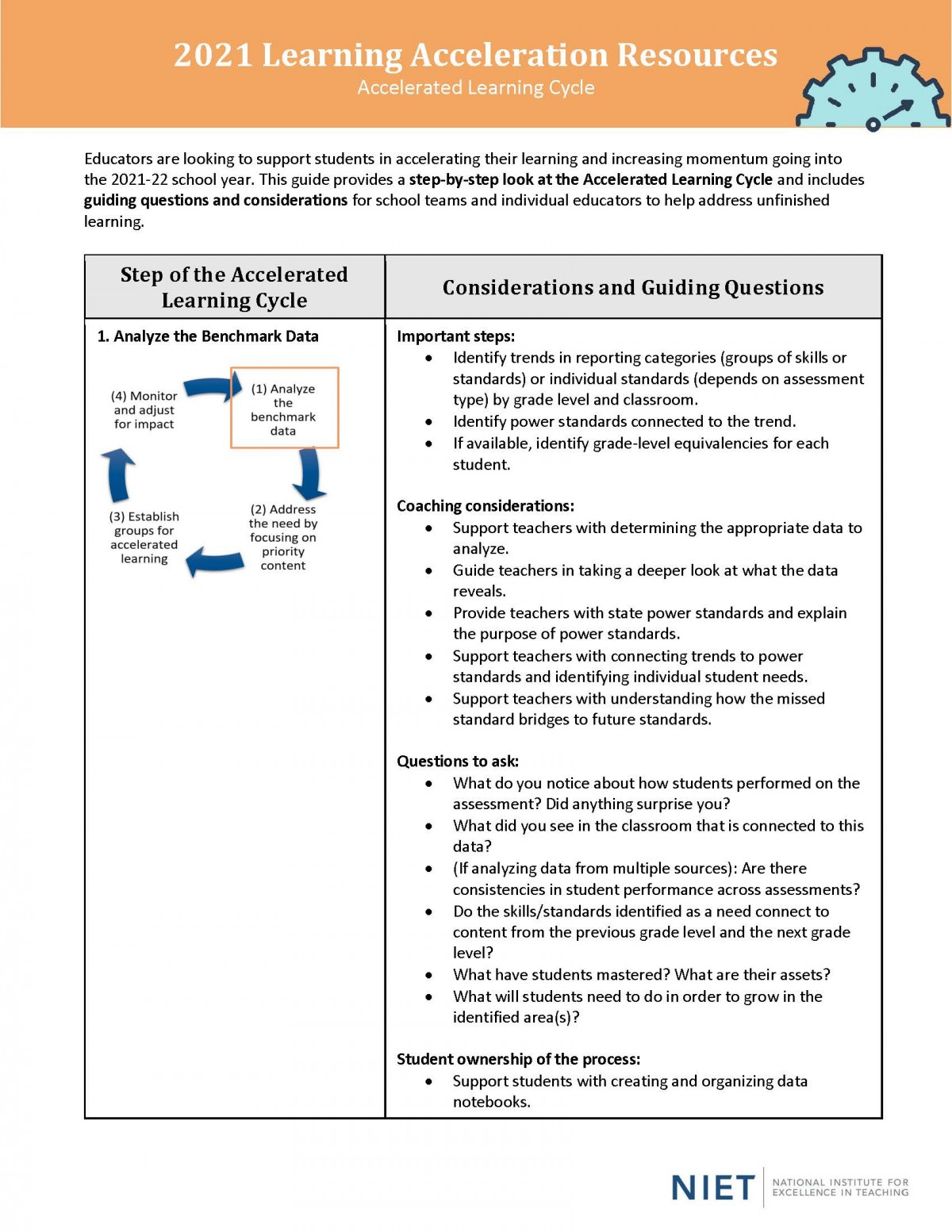 NIET is releasing a suite of free resources and tools to support educators in accelerating student learning and increasing momentum going into the 2021-22 school year.
The first is a step-by-step look at the Accelerated Learning Cycle. It includes guiding questions and considerations for school teams and individual educators to help address unfinished learning. The four steps of the cycle are:
Analyze the benchmark data.
Address the need by focusing on priority content.
Establish groups for accelerated learning.
Monitor and adjust for impact.
The second is a tool, Deepening Understanding Using Student Work and Assessments, which teachers and instructional coaches can use to examine and improve practices related to deepening student understanding and ownership. Each section provides details on what each level of student understanding (surface, deep, and transfer) looks like for students, teachers, and coaches.
The third is a document, Student Engagement versus Student Ownership, which describes the difference between student engagement and student ownership, how to progress from student engagement to student ownership, and actions for teachers to foster student ownership. When students actively take a role in leading their learning, the teacher serves as more of a guide for students to take them further.
Next, there are tools that share ideas and examples of actions teachers can take to strengthen student ownership as well as by coaches to help guide instructional practices. The descriptions under each indicator are broken down into teacher actions; student actions; potential evidence of impact through classroom environment and student dispositional shifts; and next steps.
Introductory Guides
---
Tools Aligned to Instructional Strategies
---