NIET Educator Preparation Partnerships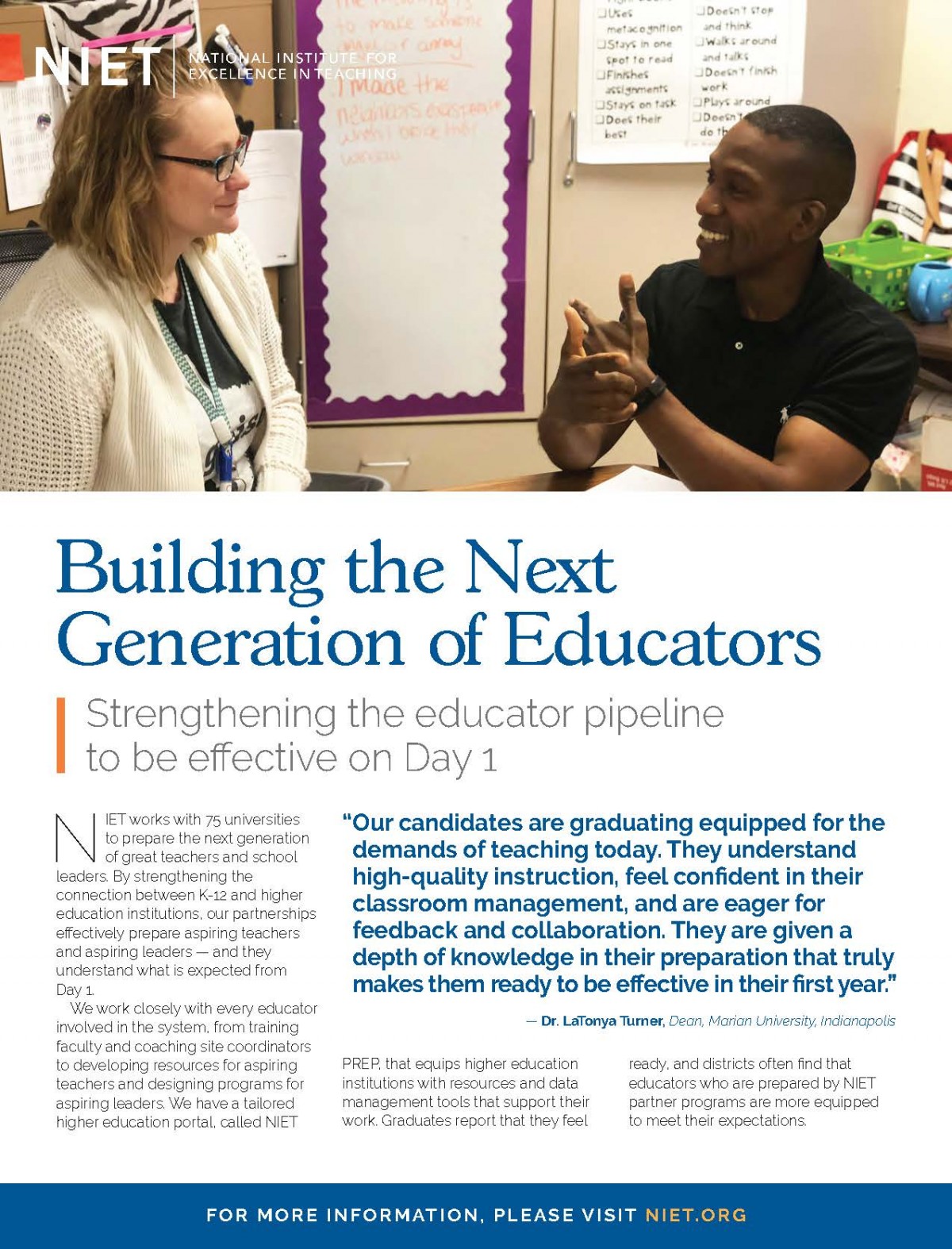 NIET works with 75 universities to prepare the next generation of great teachers and school leaders. By strengthening the connection between K-12 and higher education institutions, our partnerships effectively prepare aspiring teachers and aspiring leaders — and they understand what is expected from Day 1.
We work closely with every educator involved in the system, from training faculty and coaching site coordinators to developing resources for aspiring teachers and designing programs for aspiring leaders.
We have a tailored higher education portal, called NIET PREP, that equips higher education institutions with resources and data management tools that support their work. Graduates report that they feel ready, and districts often find that educators who are prepared by NIET partner programs are more equipped to meet their expectations.