NIET Educator Preparation Partnerships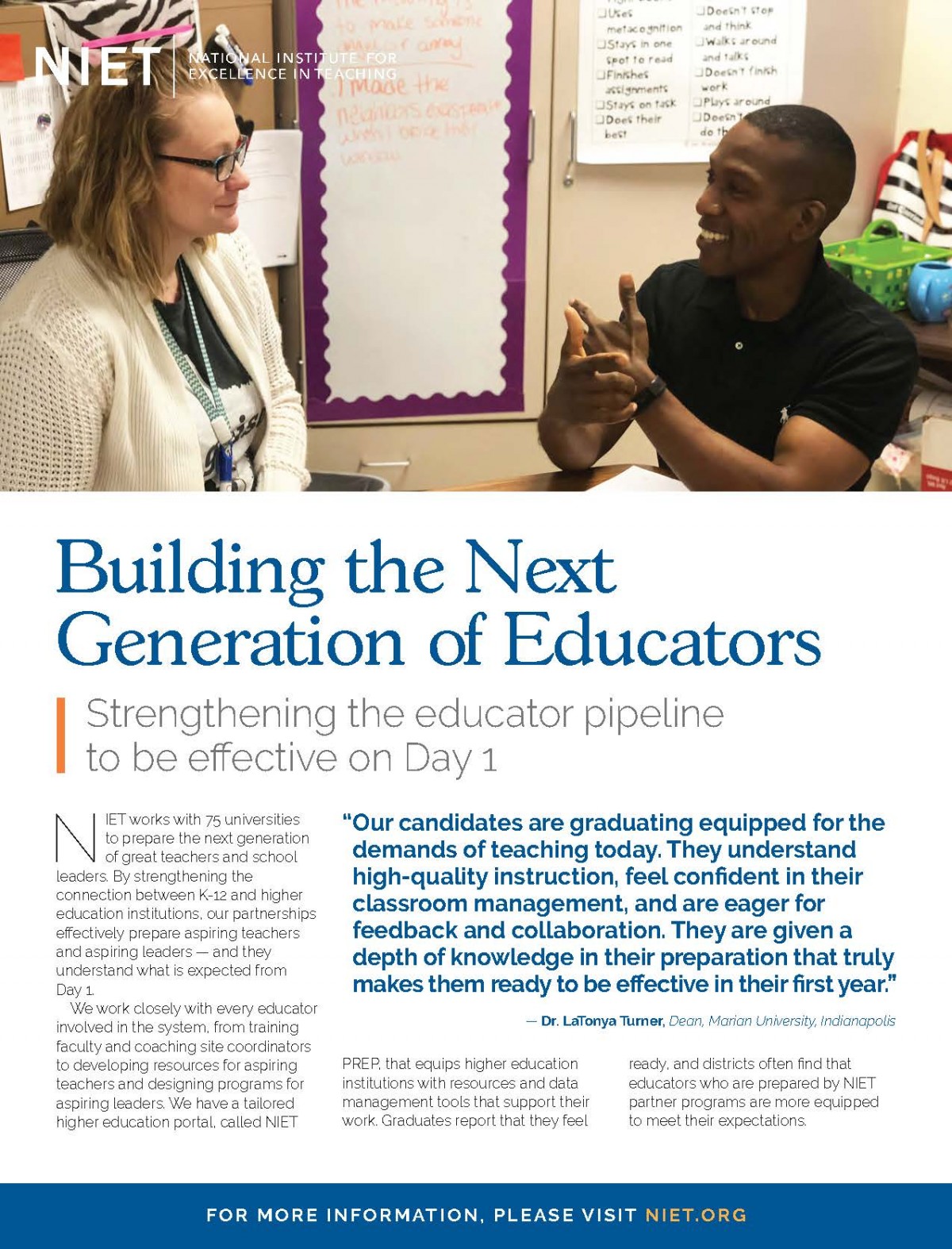 NIET works hand in hand with over 50 universities to prepare a pipeline of the next generation of effective educators. By strengthening the connection between K-12 and higher education institutions, our partnerships effectively prepare aspiring teachers for the classroom—and they understand what is expected to be a highly effective educator. We partner with teacher preparation programs through four key components. Universities can embed any of the four into their work—or all of them. The components are the adoption of the NIET Teaching Standards Rubric, training for clinical supervisors and faculty, internal alignment and course mapping, and wraparound services sand web-based tools.

Download the summary at https://www.niet.org/pdf/niet-service-educator-preparation-partnerships-summary.