NIET School Improvement Solutions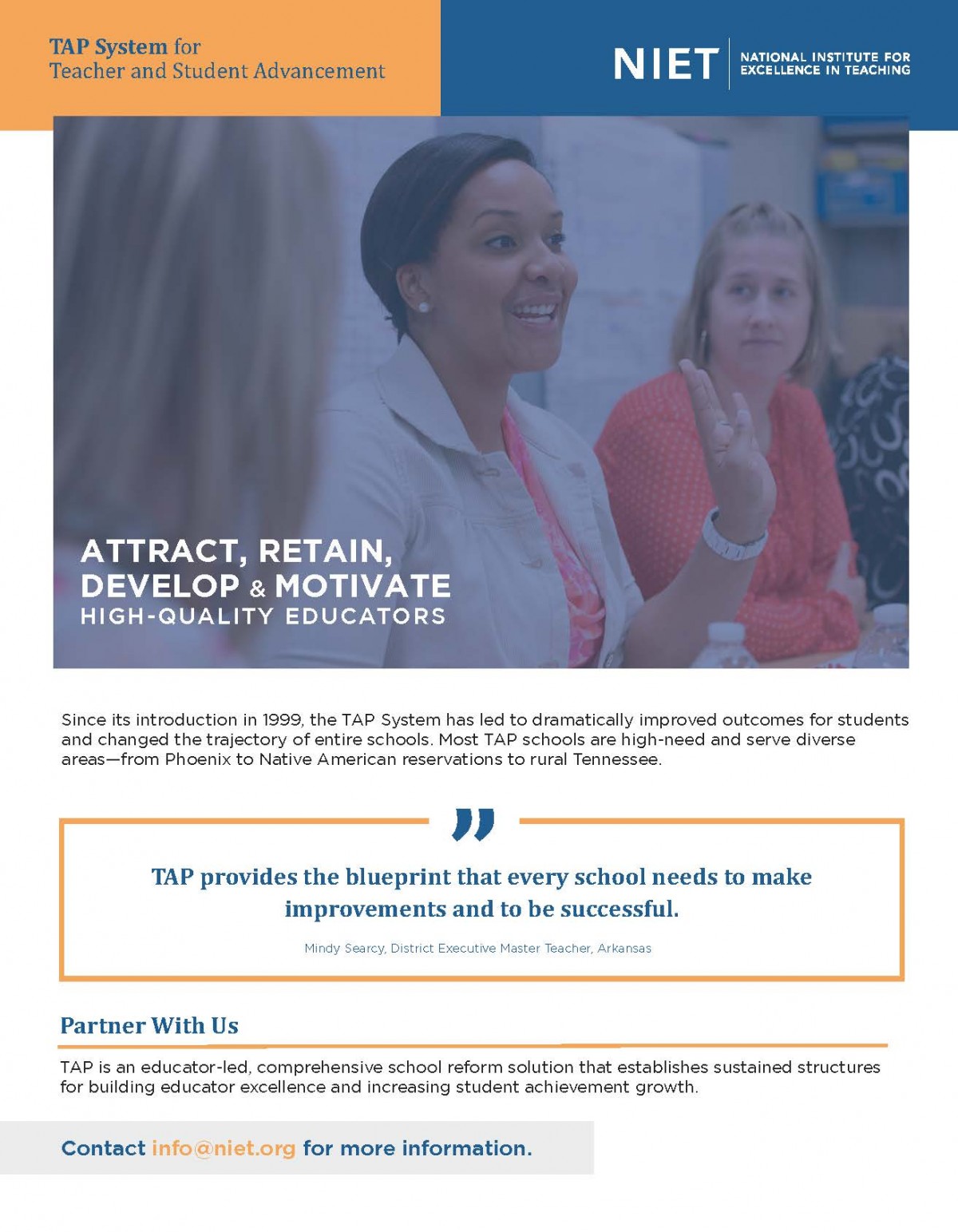 Based on two decades of on-the-ground experience working with high-need schools and districts across the country, NIET launched a School Improvement Solutions model to accommodate local needs. NIET engages all partners on a needs assessment, then works shoulder to shoulder with them to develop a plan that incorporates proven principles that lead to positive change in schools: instructional excellence, collaborative learning, reflective culture and collective leadership. NIET provides tailored support throughout the partnership, creating coherence among these elements that accelerates teacher and student growth.

Download the summary at https://www.niet.org/pdf/niet-service-school-improvement-solutions-summary.