Principal, District, and State Support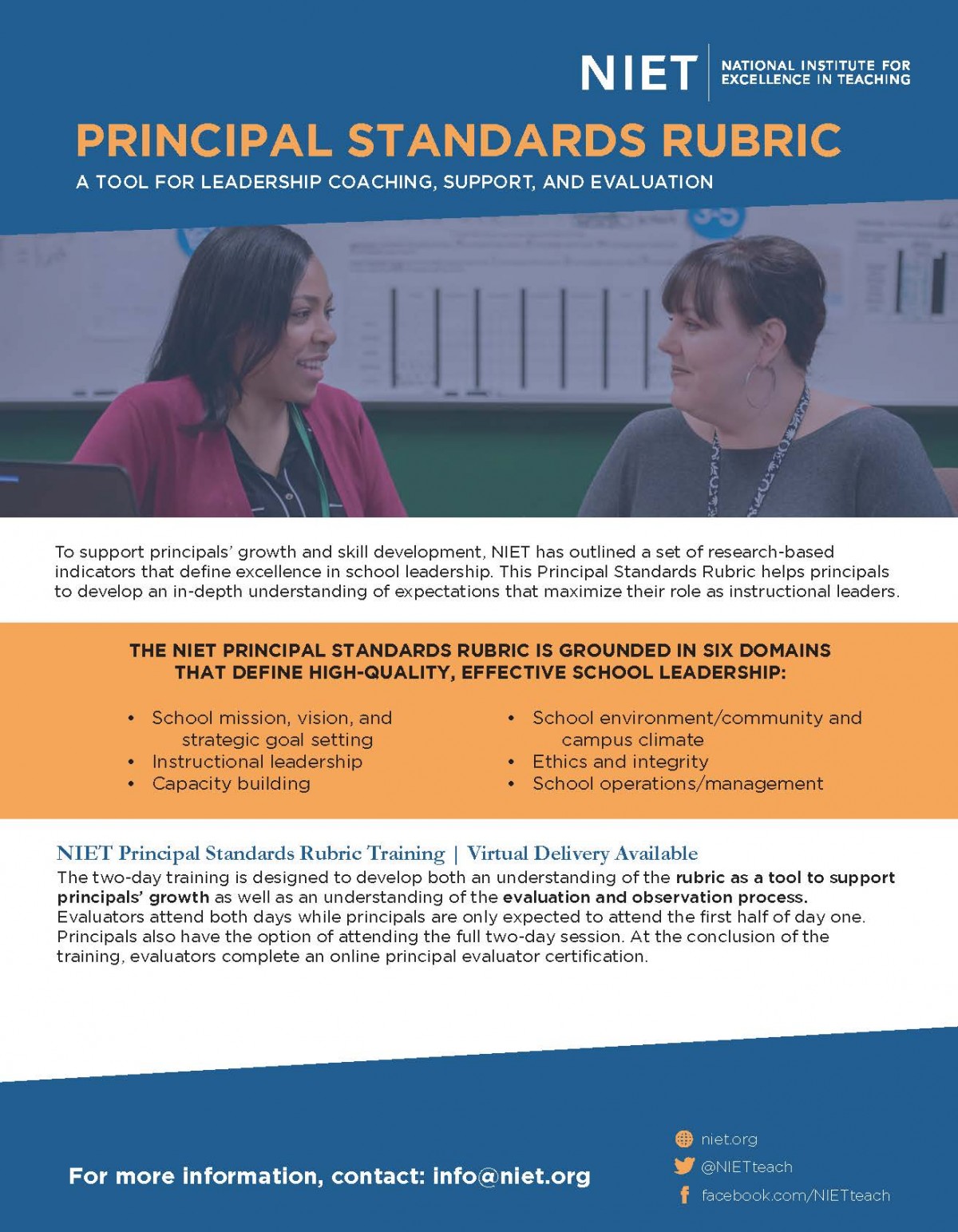 NIET believes effective leaders must establish, communicate, and activate a compelling vision of excellence; prioritize and create instructional coherence; develop high expectations and equitable opportunities; build the capacity of others; and model integrity and build trust.
To support principal growth and development, NIET has developed a Principal Standards Rubric and Principal Leadership Series. These services are designed to build essential mindsets and skills that help principals elevate their practice and create a culture to advance instructional practice and improve outcomes for all students.
Additionally, NIET works alongside superintendents and district teams to build instructional leadership by identifying high-impact action steps that will systemically improve instruction. The support is grounded in the NIET District Instructional Framework, which is aligned to NIET's Teaching and Principal Standards Rubrics.
NIET builds on this work at the state level, providing targeted support to advance leaders' vision for increasing educator effectiveness, establishing evaluation and observation systems that improve student outcomes, and implementing new initiatives.