Principal and District Support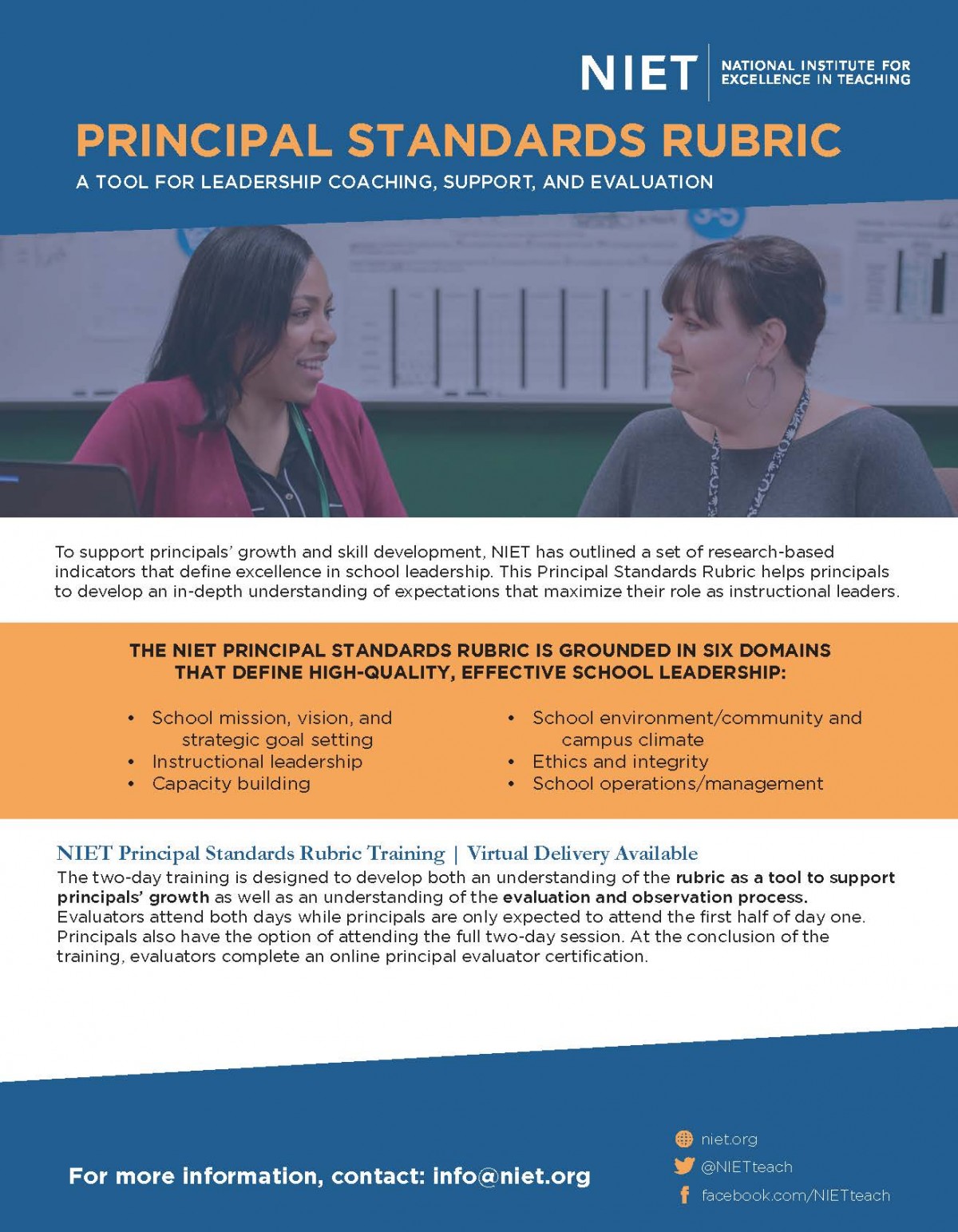 NIET believes effective leaders must establish, communicate, and activate a compelling vision of excellence; prioritize and create instructional coherence; develop high expectations and equitable opportunities; build the capacity of others; and model integrity and build trust.
To support principal growth and development, NIET has developed a Principal Standards Rubric and Principal Leadership Series. These services are designed to build essential mindsets and skills that help principals elevate their practice and create a culture to advance instructional practice and improve outcomes for all students.
Additionally, NIET works alongside superintendents and district teams to build instructional leadership by identifying high-impact action steps that will systemically improve instruction. The support is grounded in the NIET District Instructional Framework, which is aligned to NIET's Teaching and Principal Standards Rubrics.