Elevating a Positive School Environment: Resources for Leaders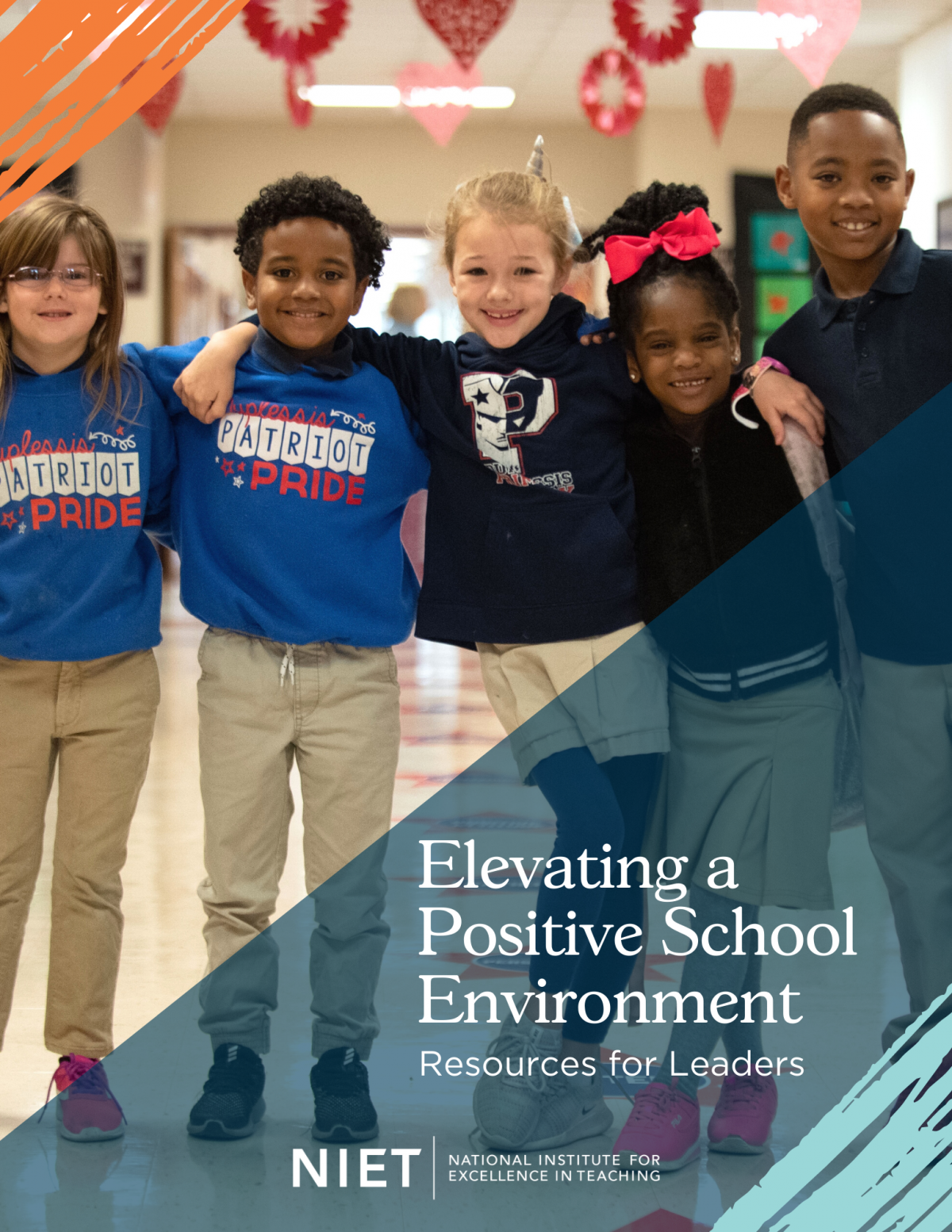 Student and staff well-being is a top concern we hear from school leaders every day as we work alongside educators nationwide. To support this need and help school leaders and educators foster a positive school environment, NIET has released a new suite of resources focused on practices that help leaders and teachers facilitate positive and strengths-based interactions. These resources will support coaches and leaders to strengthen school culture and environment while maintaining a focus on instruction. These free tools include:
A student walk process for seeing the school environment through a student lens
Coaching considerations for fostering student ownership through a positive school environment
Guidance for structuring strengths-based coaching
A mid-year reflection guide to help leaders provide a strengths-based environment
A BINGO challenge to provide educators with simple ideas for enhancing school culture and relationships
Download the full suite of resources below. They are available together as one document and separately.
Full Guide
---
Individual Resources
---