Summer Learning Planning Guide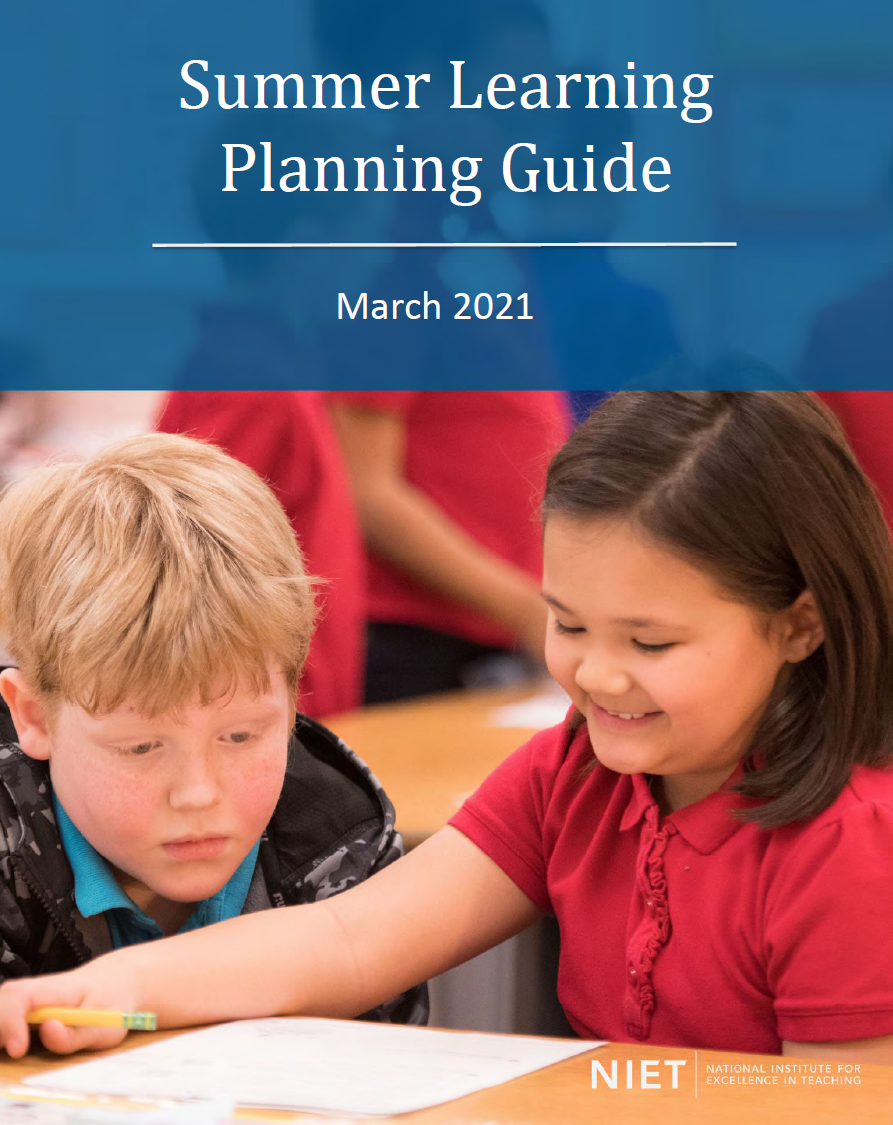 NIET's Summer Learning Planning Guide assists education leaders in thinking through, planning for, and making the decisions that will ensure opportunities are successful for students, families, and teachers.
The planning guide begins with an overview of recent research findings that highlight effective small group and summer learning practices. It then provides space for leaders to focus on some of the most important questions, decisions, and next steps to implement high-quality summer learning opportunities.
Key features of the Summer Learning Planning Guide include:
Research
Planning (target groups, staffing, potential partners, logistics, transportation)
Communication to stakeholders
Planning for content
Example schedules
Free supplemental resources