TAP System for Teacher and Student Advancement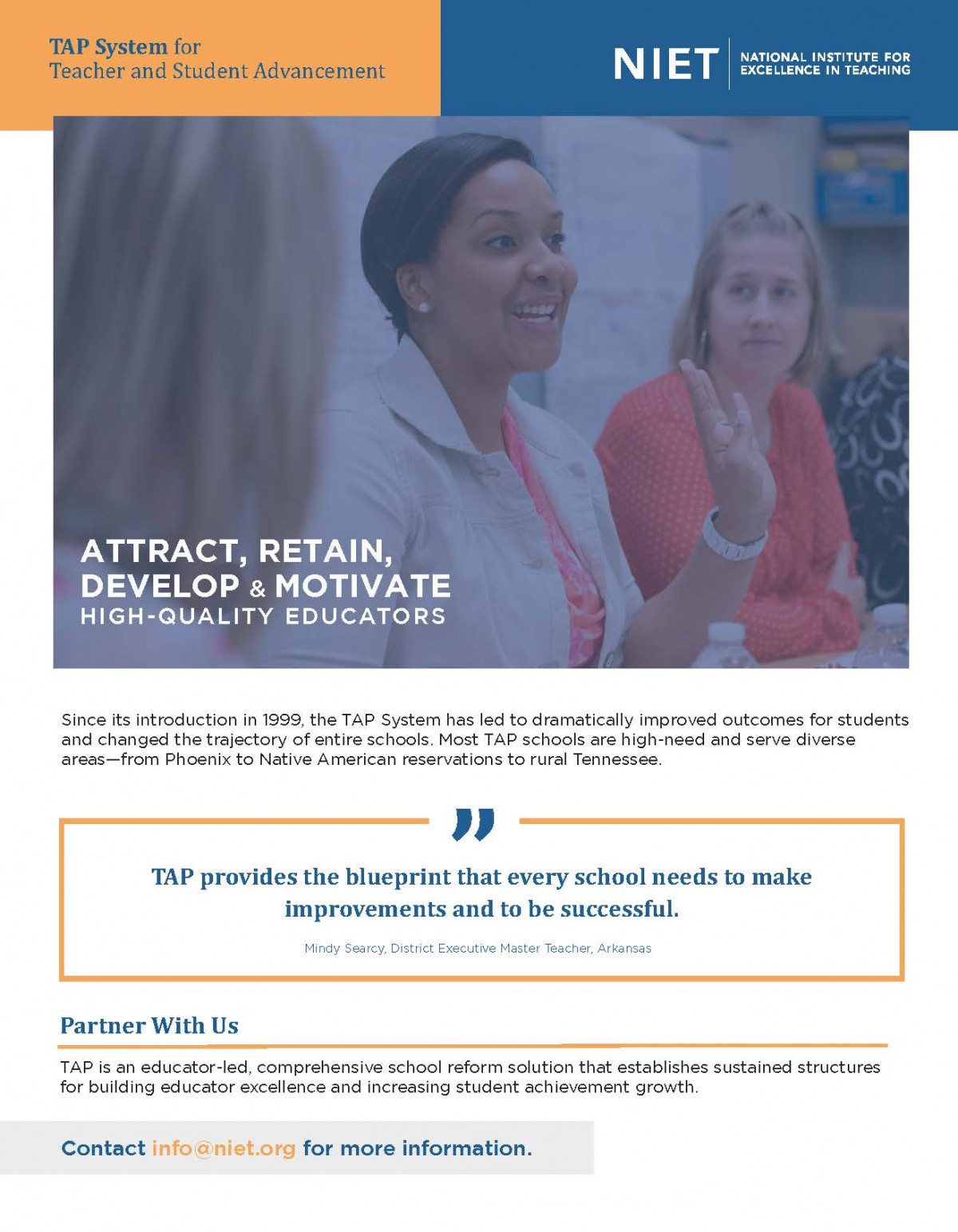 Since its introduction in 1999, the TAP system has led to dramatically improved outcomes for students and changed the trajectory of entire schools. Most TAP schools are high-need and serve diverse areas—from Phoenix to Native American reservations to rural Tennessee. Through the implementation of four interrelated key elements, teachers are improving their instruction and the achievement of their students—whether they are a school that has faced historic challenges or a high-performing school that wants to go to the next level. The four elements are multiple career paths, ongoing applied professional growth, instructionally focused accountability and performance-based compensation.

Download the summary at https://www.niet.org/pdf/niet-service-tap-system-for-teacher-and-student-advancement-summary.