Teacher and Leader Development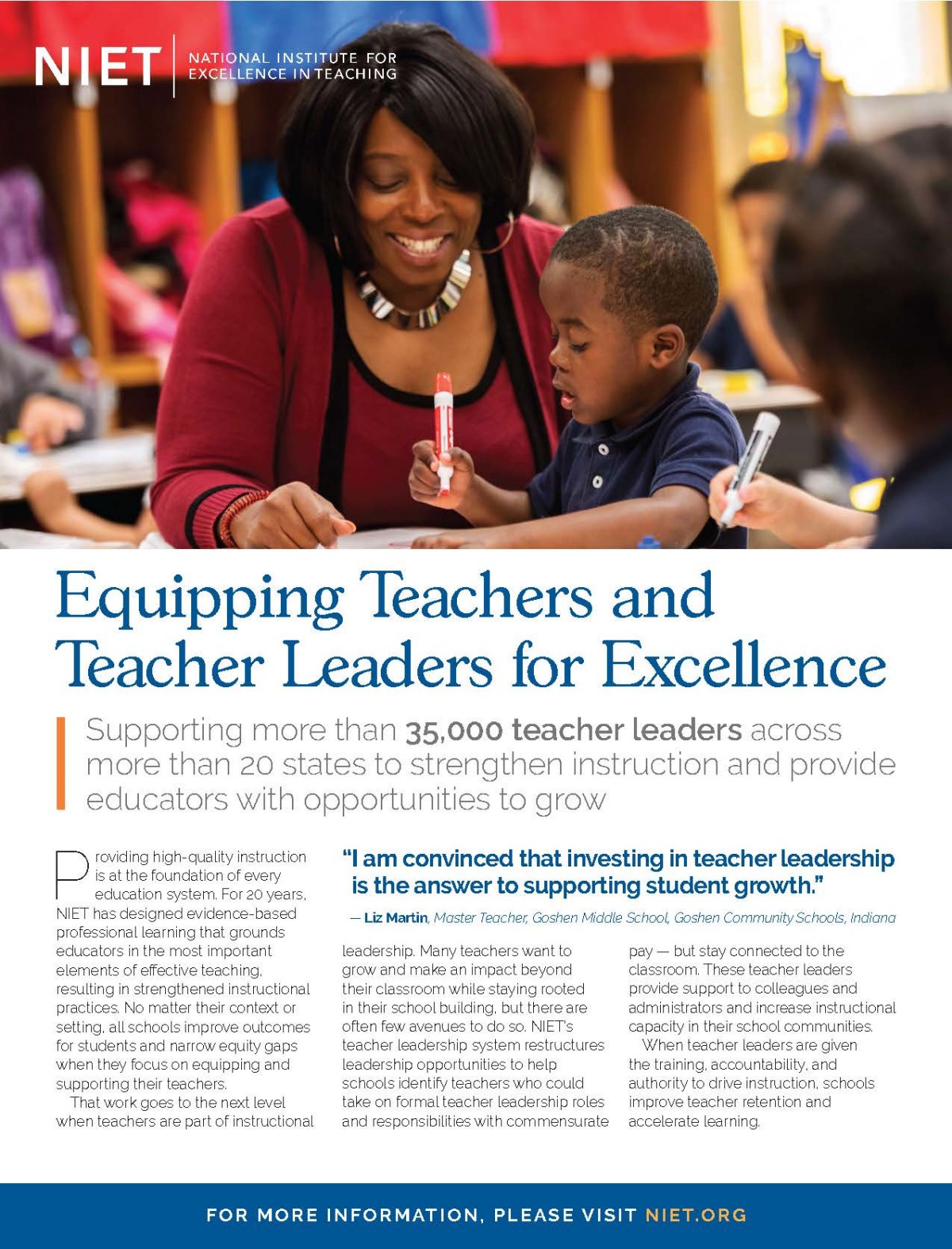 Educators and aspiring teachers want ongoing support to advance their career along with opportunities to increase their knowledge and skills as they do. Teacher leadership structures have a direct impact on improved instruction, teacher retention and accelerated learning.
NIET teacher and leader development gives teacher leaders the responsibility, accountability and authority to drive instruction and provides coaching for principals and district administrators to empower them as instructional leaders.

Download the summary at https://www.niet.org/pdf/niet-service-teacher-and-leader-development-summary.