Accelerating Student Learning Through Prioritizing Teacher Support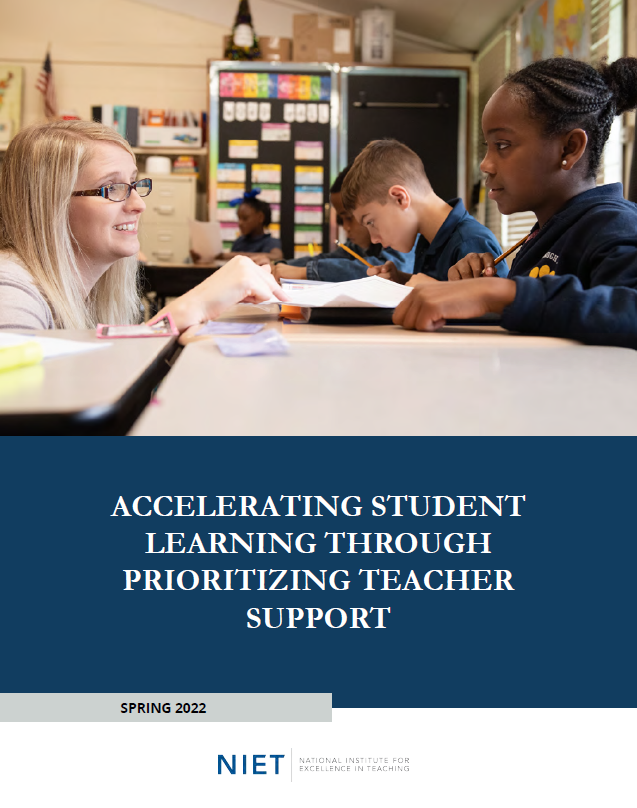 As teachers continue to solve for the best way to meet their students' needs and address learning gaps, the common approach of remediation – teaching or re-teaching prior material – is quickly proving to be inadequate. A more effective strategy of learning acceleration starts with teaching current grade-level content and only bringing in remedial content if a student demonstrates the need for it.
To provide insight on the most effective strategies that teachers and leaders can adopt right now, we interviewed educators in three of our partner districts that have invested in improving classroom instruction as their primary lever to accelerate student learning. Those investments made a difference during the pandemic.
Somerset Independent School District outside San Antonio, Texas, was one of nine districts, of the 1,200 school districts in Texas, recognized for achieving academic growth during the pandemic.
Cross County School District in northeast Arkansas is one of only a few districts in the state to increase student performance from 2019 to 2021 and, in 2021, Cross County High School students outperformed students statewide in all subjects.
East Feliciana Public Schools, serving a rural community in south Louisiana, was in the top quartile of districts statewide for learning growth from 2019 to 2021.
Read our policy paper below to dig into the three key strategies driving these districts' success.
Learning Acceleration Strategy #1: Strengthen professional learning and instructional leadership teams by engaging teacher leaders
Learning Acceleration Strategy #2: Prioritize the use of high-quality instructional materials and a plan for training teachers to use those materials effectively
Learning Acceleration Strategy #3: Focus interventions on students most in need and minimize the amount of time students are out of the classroom
Another Texas district, San Felipe Del Rio CISD, is utilizing COVID-19 relief funds to accelerate student learning. Read more here!