Learning Through a Pandemic: Lessons from a Rural District Network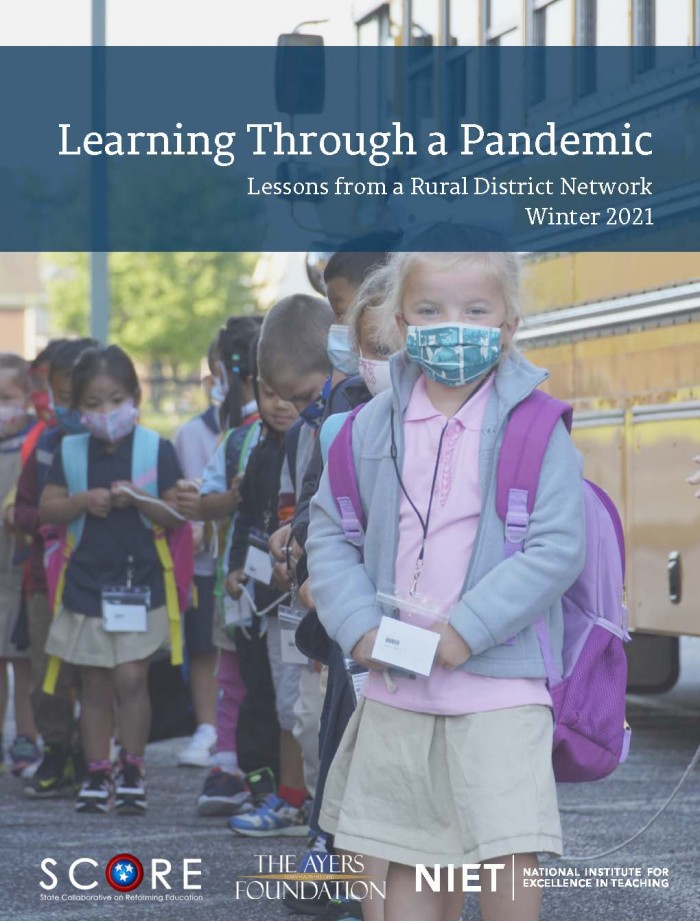 While school closures resulting from the pandemic in spring 2020 created challenges for every school district, districts serving predominantly rural communities faced even greater obstacles. Lack of access to broadband internet connectivity in rural and remote areas complicated many students' efforts to participate in remote learning. In addition, without the resources of larger districts, planning for multiple reopening scenarios, establishing health and safety protocols, and addressing immediate needs such as distributing school lunches all fell on the same few district leaders.
To address this challenge, The Ayers Foundation, NIET, the Ayers Institute for Teacher Learning and Innovation, and the Statewide Collaborative on Reforming Education (SCORE) created a partnership to support 15 Tennessee rural school districts. This partnership – the Tennessee Rural Acceleration and Innovation Network (TRAIN) – supported rural districts to design and implement comprehensive plans and professional learning for supporting the continuity and acceleration of learning throughout 2020-21, including both virtual and in-person school settings.
Four key strategies emerged from the experiences of these districts that provide a foundation for better supporting rural schools and districts this school year and next:
Build networks and opportunities for district and school leaders to collaborate.
Train teacher and school leaders to increase support for classroom teachers, and share practices across schools.
Support virtual instruction and the integration of technology into classroom practice.
Apply learning from virtual instruction to classroom practices, and provide support throughout the year.
Continued investments in these successful strategies will help teachers and leaders to strengthen instruction – regardless of in-person or virtual teaching – while building relationships with students and supporting a deeper level of learning.