Teacher Leadership, Told Firsthand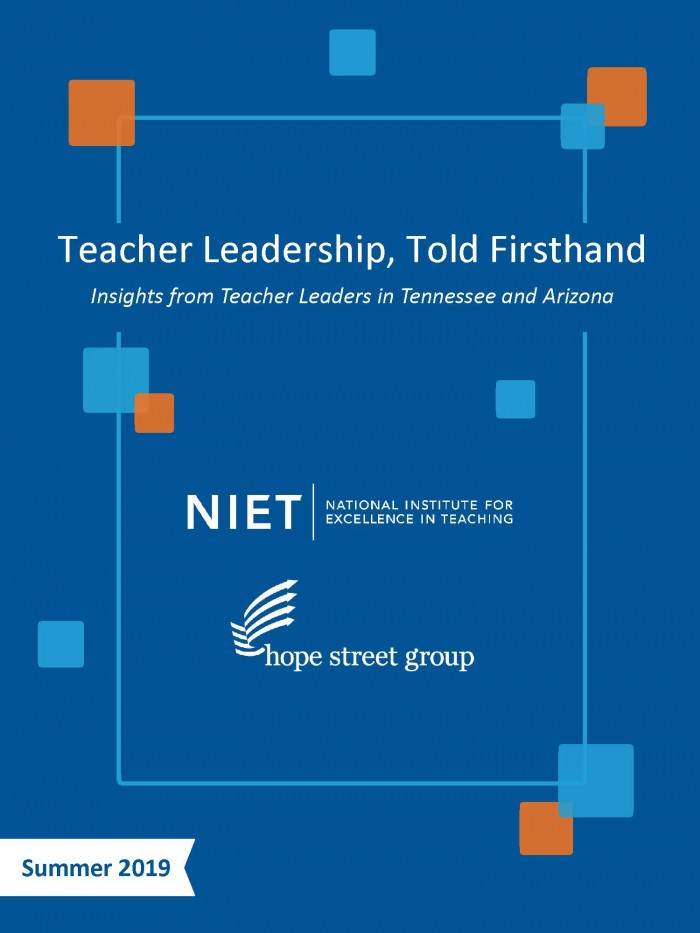 Insights from Teacher Leaders in Tennessee and Arizona
Teachers are increasingly seeking opportunities to have a greater impact on K-12 education both within and outside of their schools. The most recent MetLife Survey of the American Teacher found 51 percent of teachers are interested in "teaching in the classroom part-time combined with other roles and responsibilities."

Surveys of pre-service teachers have found that they have a strong interest in moving along a career path that offers a diversity of roles, including those allowing for leadership. In order to meet this growing expectation for career opportunities, states and districts have instituted a range of opportunities for teacher leadership. These different approaches raise questions about what truly works.

In "Teacher Leadership, Told Firsthand," NIET and the Hope Street Group (HSG) interview two experienced teacher leaders from Tennessee and Arizona about:
What leadership roles have an impact.


The benefits of participating in more than one type of teacher leadership role.


The ability of the teacher leadership role to enhance interest and ability to engage in other leadership roles outside of school.
Copy link and download full report: https://www.niet.org/pdf/teacher-leadership-told-firsthand