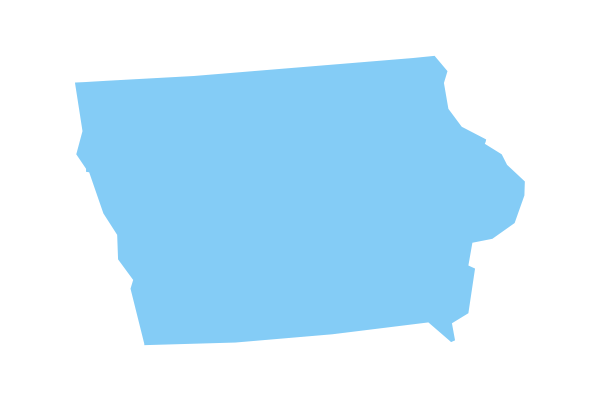 In just a few years, NIET's district partnerships helped Iowa create a model for teacher leadership and compensation reform. With that foundational work, the state department of education chose the NIET Teaching Standards Rubric as an approved statewide framework.
NIET Teaching Standards Framework selected as statewide rubric
In 2019, the Iowa Department of Education selected the NIET rubric as the basis for the Iowa Instructional Framework and is currently offering a series of trainings for districts to begin using the framework across the state.
A number of districts had already adopted the NIET Teaching Standards Rubric or "Instructional Framework" to create such a common language and facilitate conversations about classroom practice. Iowa teacher leaders in 96 districts have been using the research-based NIET rubric to create a shared vision and common language for describing, discussing and collaborating to achieve strong classroom instruction.
Using a clear, research-based rubric has helped teacher leaders to better support their colleagues in continuing to improve their classroom practice and meet the needs of their students. Teacher leaders invariably cite the adoption of common protocols and frameworks as a significant advantage for their leadership practice.
Creating true teacher leadership in schools
Over the last five years, Iowa has made a substantial statewide investment in teacher leadership through its groundbreaking Teacher Leadership and Compensation (TLC) System.
NIET's partnerships with Central Decatur and Saydel Community School Districts provided powerful on-the-ground examples of teacher leadership and compensation reform for others in Iowa as the new TLC system was developed. These districts, with the support of a federal innovation grant, hosted educators from other districts, visited and spoke with other districts staff and leaders, and provided individual testimony on the impact of this work.
One of the most important lessons in Iowa is the power of creating true teacher leadership in schools—not just putting teachers on an advisory committee or asking them to volunteer to mentor peers, but giving them a leading role in instructional improvement across the school.
To learn more about NIET's work in Iowa, read Developing Teacher Leadership in Iowa and Is Teaching a Learning Profession? How Iowa's Investments in Teacher Leadership and Support Are Helping All Educators Grow.