2022-23 NIET Research Summary
December 7, 2022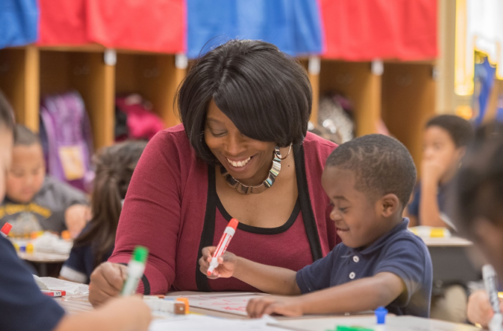 The goal of NIET is to build educator excellence to improve student outcomes. More than 20 years of research has consistently demonstrated our ability to do just that. The success of NIET's work is evident in the positive findings from evaluations of impact across multiple locations, as conducted by different researchers employing a variety of methodological frameworks.
In NIET's 2022-23 Research Summary, we summarize findings from five new studies and highlight selected findings from studies of NIET partnerships conducted over the past decade. A look inside one of these studies illustrates increases in teacher effectiveness and retention across multiple school systems.
Increasing Equitable Access to Effective Educators in Louisiana High-Need Schools
NIET's work with Louisiana school systems across the state through our Building On Leadership Development in Louisiana (LA BOLD) partnership yielded impressive results over the multi-year partnership period. LA BOLD, which impacted over 1,100 teachers and school leaders and over 14,900 students each year, supported some of the highest-need schools in the state to address the unique needs of their communities and students, while focusing on the goals of strong instruction and student learning growth. NIET provided on-site training and support for school systems to create teacher leadership roles, improve classroom observation and feedback, establish collaborative professional learning teams, and offer opportunities for teachers and leaders to earn additional compensation based on multiple measures of effectiveness.
From the 2017-18 school year to the 2021-22 school year, the percentage of teachers rated as effective or above increased from 75% to 90%. In addition, retention of teachers who were rated as effective or above increased from 80% to 96% from 2017-18 to 2021-22. Further, teachers who were retained by their school systems showed statistically significant improvement in their performance over time. By ensuring that teachers continue to grow their instructional skills and stay in the same school system, the LA BOLD partnership provides students a better chance of being taught by effective teachers.
The Percentage of Effective Teachers Increased Over Time
Learn more about the research summary here.