How Mentors Strengthen Our Learning System: Reflections from Hearne ISD, Texas
October 28, 2021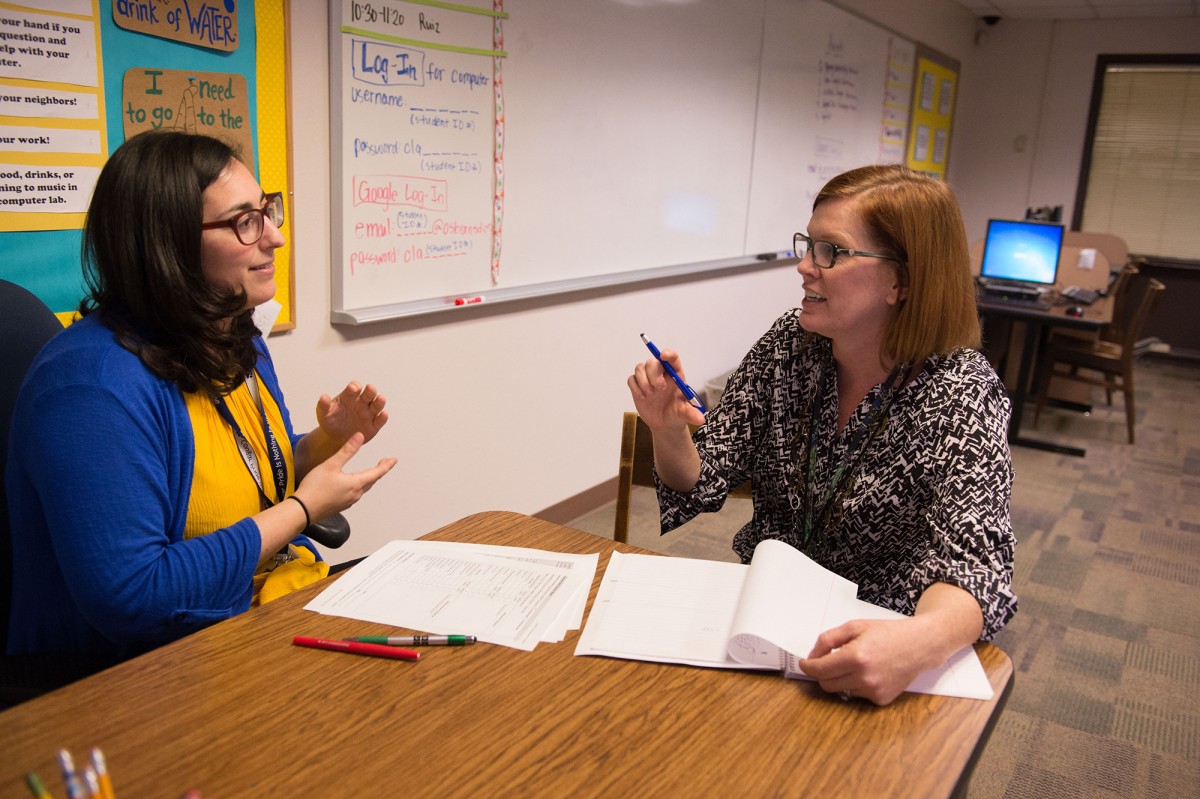 By: Dr. Delic Loyde, Chief Executive Officer, Hearne Education Foundation
Hearne Independent School District is a small, rural district that competes for new teachers with larger, more well-funded school districts in our region. This makes a strong induction and mentoring program for new teachers essential to success. Just as important as supporting new teachers: Developing and providing career opportunities for effective veteran teachers. Attracting teachers to our district, and providing them with reasons to stay, is essential to our ability to create high-quality, equitable opportunities for all students to succeed.
New funding through the state Mentor Program Allotment (MPA) gave Hearne the opportunity to establish an instructionally focused mentoring program that helps our newest teachers to be more effective, faster, while increasing retention of both new teachers and our most effective veteran teachers. Rural districts and districts serving high numbers of low-income students are given priority in the awarding process, and these additional resources are making a huge difference for our teachers and our students.
In May 2020, Hearne partnered with NIET, a non-profit organization approved to provide mentor training by the Texas Education Agency, to apply for Cycle I of the MPA. Hearne's plan uses MPA funds for mentor stipends, as well as high-quality training and support. The district received continuing funding in Cycle 2 of MPA to expand this instructionally-based mentoring program. Hearne's experience is featured in a recent research paper released by NIET entitled Why New Teacher Mentoring Falls Short, and How to Fix It.
Here is what we did.
Schedule and protect the time. We changed our master schedules to provide release time for mentor teachers to collaborate with and observe beginning teachers. We also committed time for district and campus leaders to collaborate directly with mentor teachers and their mentees at regularly scheduled touch point meetings. This time is dedicated to the work of mentoring, and district and school leaders protect this time.
Use tools, resources, and protocols to strengthen and sustain the program. The team developed a Mentor Teacher Guidebook that is a living a document. This guidebook contains instructional mentoring schedules, processes and protocols with a full year calendar to transparently structure the program. Mentoring time is tracked, agendas are reviewed, and impact is measured, so that accountability is embedded within the program.
Align mentoring with school improvement efforts. Hearne ISD continues to enculturate new teacher mentoring into HISD daily life as well as our long-term mission and vision for effective instructional leadership. We take action every day to build the capacity of teacher leaders through strong mentoring training and supports. Instructional mentoring is a part of district and campus improvement plans and portions of leadership meetings are dedicated to reviewing the progress of mentees.
Train mentors to use coaching cycles. A research-based instructional rubric, Texas Teacher Evaluation and Support System (T-TESS), is used by mentors to observe mentees and provide regular, high-quality feedback on their classroom practices. We ground the mentoring process in student outcomes by ensuring that mentors are prepared to support mentees in analyzing student work and student data. Through the support provided by mentors, mentees are equipped to identify and analyze data to adjust instruction to help students achieve better outcomes.
Set aside time for mentor collaboration and learning. Hearne ISD mentor teachers have time to collaborate together and receive mentor coaching as well. Together with the Superintendent, district leaders and campus principals shadow coaching sessions to monitor the quality of the mentoring sessions in order to provide feedback to mentors.
Use mentoring and coaching to increase retention. Retaining our most effective teachers is a top priority and even more important now as we work to accelerate student learning and respond to disruptions of the pandemic. 100% of our mentor teachers were retained for this school year. In addition, all but one of our new teachers last year returned this school year, and she moved out of the area. This retention rate is significantly higher than the statewide average for first-year teachers in districts our size, which was 77% in 2021.
The investments we have made to focus the work of mentors on instructional improvement have produced strong results. Our new teachers are returning at higher rates and, just as important, learning how to reflect on and improve their practice. Our most effective teachers have the opportunity to take on a leadership role as a mentor, continuing to develop their own skills and knowledge and earning additional compensation for their work. This structure of support builds instructional leadership capacity and expertise in each school, and across the district. We saw last year, and again this fall, how important well-trained, effective mentors and coaches are to our ability as a district to respond to challenges and create an equitable and inclusive learning system that meets the needs of every student and family. That is why we are investing in a strong mentoring and coaching system.