As We Accelerate Learning Recovery, Don't Forget about Gifted Students
June 9, 2021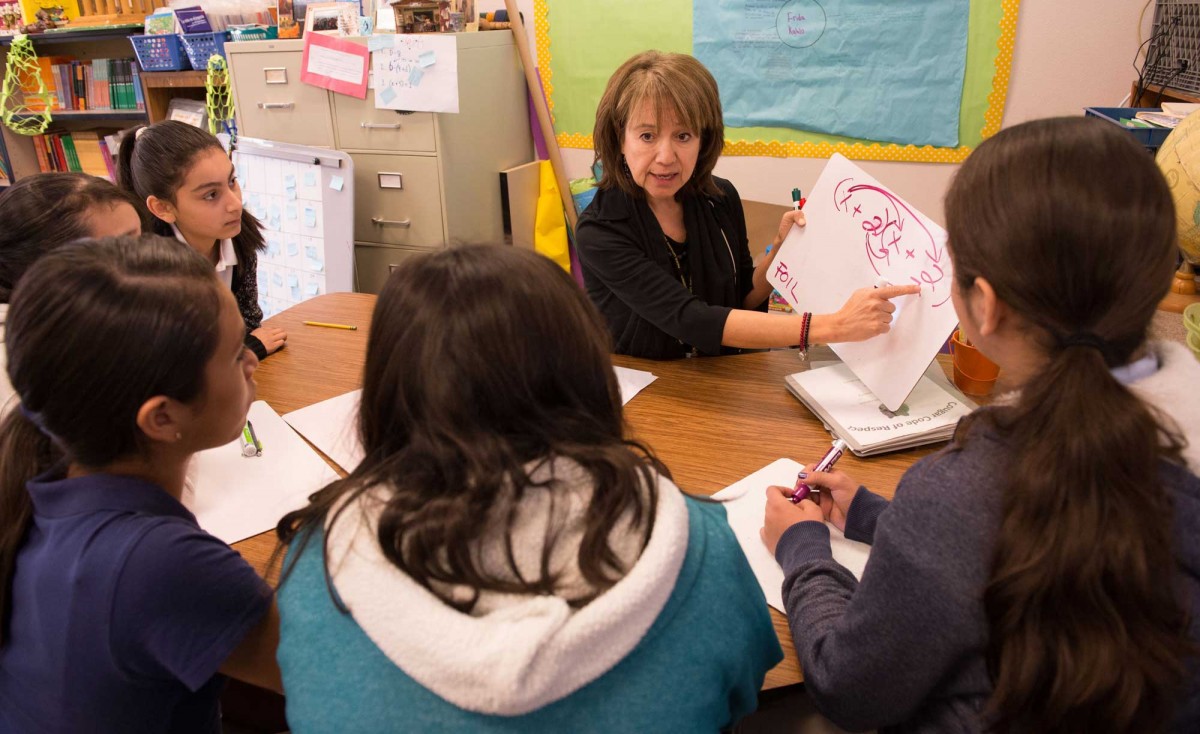 By: Jennifer Woods, NIET Senior Specialist
Educators are looking to support students in accelerating their learning and increasing momentum going into the 2021-22 school year. Gifted students, though, may not be a student population that immediately comes to mind as part of this planning. All students need targeted support as they regroup on learning they may have missed, and the risk of learning loss is as prevalent for gifted learners as it is for other student groups, such as students in special education services, those who are working on English language development, or students who have experienced economic hardship. This past year, gifted and talented students likely missed out on opportunities to extend and expand their learning, and now we need to ensure they have the chance to recover.
Gifted and talented students thrive in an environment where the teaching considers the complexity of the learning and the readiness of the learner. Gifted students – like all students – should see a positive trajectory of growth from year to year, and the importance of intentional planning for the gifted student cannot be minimalized. Gifted students need to continually utilize their unique abilities in order to maximize their academic knowledge and thinking skills, and they likely lacked frequent opportunities to do so during the pandemic. Teachers foster the growth of gifted learners when they maximize learning time by eliminating repetition of mastered content, increase the complexity of content goals, provide opportunities for students to problem-solve and engage in real-world application, and provide fast-paced, complex tasks – all of which were challenging to do in a virtual or hybrid classroom. Creating these opportunities this fall helps provide gifted and advanced learners the chance to nurture their innate abilities in order to draw upon those skills in the future.
Teachers foster the growth of gifted learners when they maximize learning time by eliminating repetition of mastered content, increase the complexity of content goals, provide opportunities for students to problem-solve and engage in real-world application, and provide fast-paced, complex tasks.

Jennifer Woods, NIET Senior Specialist
Planning should focus on the structures and resources that will support gifted students, and that starts with identifying their needs. It's not uncommon for teachers of gifted students to struggle in recognizing learning gaps, and many lack challenging activities they could use. Teachers will also need time and professional learning opportunities that support the design and implementation of instruction and content that successfully addresses the unique needs of gifted students. When gifted students feel academically challenged, they do not face the boredom that afflicts many highly capable students who are forced to follow the curriculum as prescribed, without enrichment or differentiation. Identifying targeted areas to better support a gifted child's learning requires matching the level and complexity of the curriculum and instruction with the readiness and motivation of the student. This type of analysis is complex, and we need to do more to support teachers to recognize and support these students, particularly as we focus on learning recovery and acceleration from the past school year.
NIET is releasing two new tools today to help make this happen. The first is a resource to assist teachers in the planning and implementation of high-quality instruction for gifted students. This tool provides a blueprint for teachers who wish to identify the best ways to involve and motivate gifted learners while providing them with appropriate, in-depth curriculum and instruction. It provides ideas for specific acceleration strategies in four key areas – content and curricular materials, instructional strategies and process, student work and products, and the learning environment – and makes explicit connections back to the NIET Teaching and Learning Standards Rubric.
This instructional tool is based on what research and experience tells us best supports gifted and talented students. For example, instruction for gifted students should be structured to reduce amounts of introductory activities, drills, and practice, and the time gained should be used for more advanced content instruction. Advanced learners may need fewer or different instructional objectives compared to the general population. Instructional goals should be planned intentionally on the basis of careful analysis of the content and curriculum. While data analysis should always drive instruction, that is particularly important for this student population, and activities and instructional goals should be based on pre-assessments that can point to patterns of strength and areas of growth. Combining these strategies together provides teachers with a powerful tool to accelerate learning for gifted students.
Teachers of gifted and talented students should never be left alone to figure this out, but coaching around advanced students is often spotty. To help, along with the instructional tool, NIET is also providing a coaching tool for leaders that will help them to target support for gifted students. The coaching tool provides strategies and look-fors aligned to the components of the instructional core: content, instruction, assessment, and evaluation and feedback. The tool provides ideas for specific concepts to emphasize with teachers of gifted students, like making connections across different areas of study, utilizing above grade-level standards, and pushing students to develop concepts instead of memorizing facts. School leaders and coaches can use this tool alongside teachers of gifted students to help them understand where to start as they think about learning acceleration for advanced learners.
As we consider the needs of all learners in preparing for the 2021-22 school year, those who are at the top of their class should not be pushed aside as "doing fine" – their needs deserve intentional planning and attention, as well. These resources are a first step to help, and NIET will continue to provide additional ideas and targeted support to help teachers and leaders as they plan for the year ahead.