Math as a Path To Equity
November 15, 2023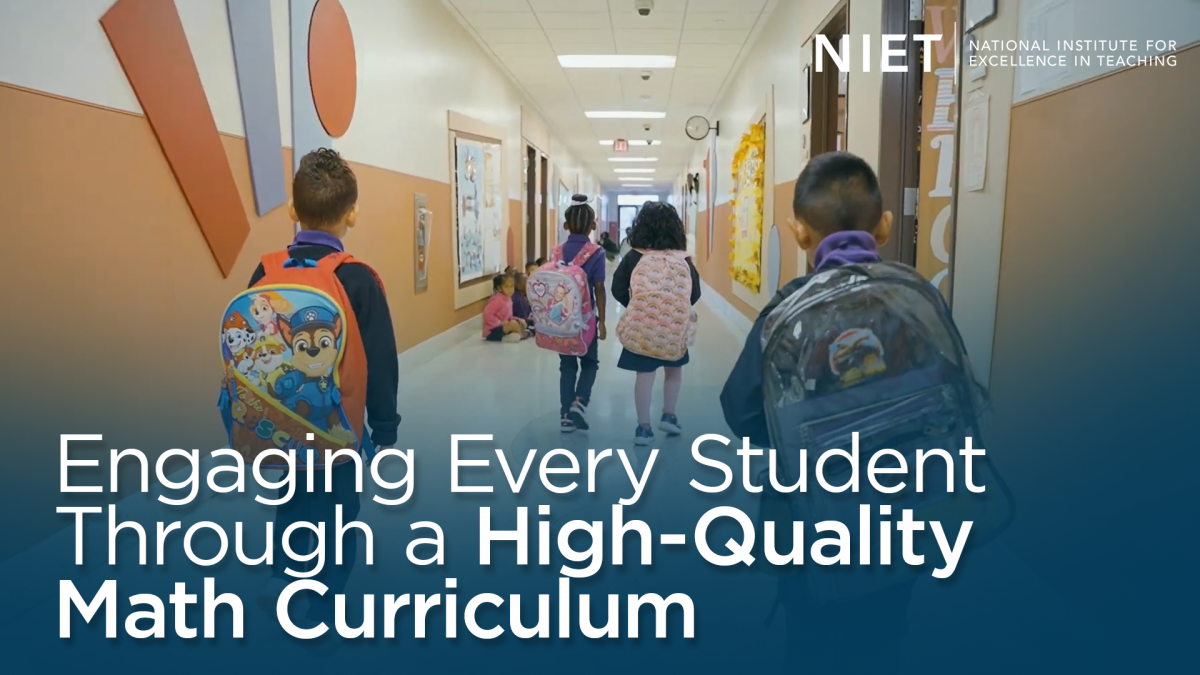 Jefferson Parish Schools is the largest district in Louisiana, serving many students who have historically faced barriers to learning. A commitment to a high-quality curriculum in math is helping to promote equity for students across the district. In addition to the use of a challenging, high-quality math curriculum, teachers and school leaders receive support to implement the curriculum effectively. The film below, highlighting Jefferson Parish Schools' partnership with NIET, was recently shown during the October National Council of Teachers of Mathematics conference in Washington, D.C.
"Our students have the opportunity to think conceptually about math," said Superintendent James Gray, recently selected 2024 Louisiana Superintendent of the Year. "The kind of thinking they are learning will serve them well in all aspects of life."
"Jefferson Parish Schools is prioritizing high-quality math curriculum because it is what is right for kids. Many of our students come with barriers to learning and having the same materials across our district provides our students with equitable opportunities to engage in that content. Curriculum does not just mean the materials," Jefferson Parish School System Chief Academic Officer Laura Roussel said. "Curriculum also refers to the quality of our teaching and learning. We engage our principals alongside our teachers so that they are a team learning these new materials all at the same time."
With the collaborative efforts of Jefferson Parish School System teachers, principals, district leaders and NIET's support in implementing a high-quality curriculum, the district is setting up their students for a successful future in mathematics and beyond.
To learn more about how NIET supports high-quality curricula in mathematics in other states, read our recent blog here.