2019 at NIET: Making what is good even better
December 11, 2019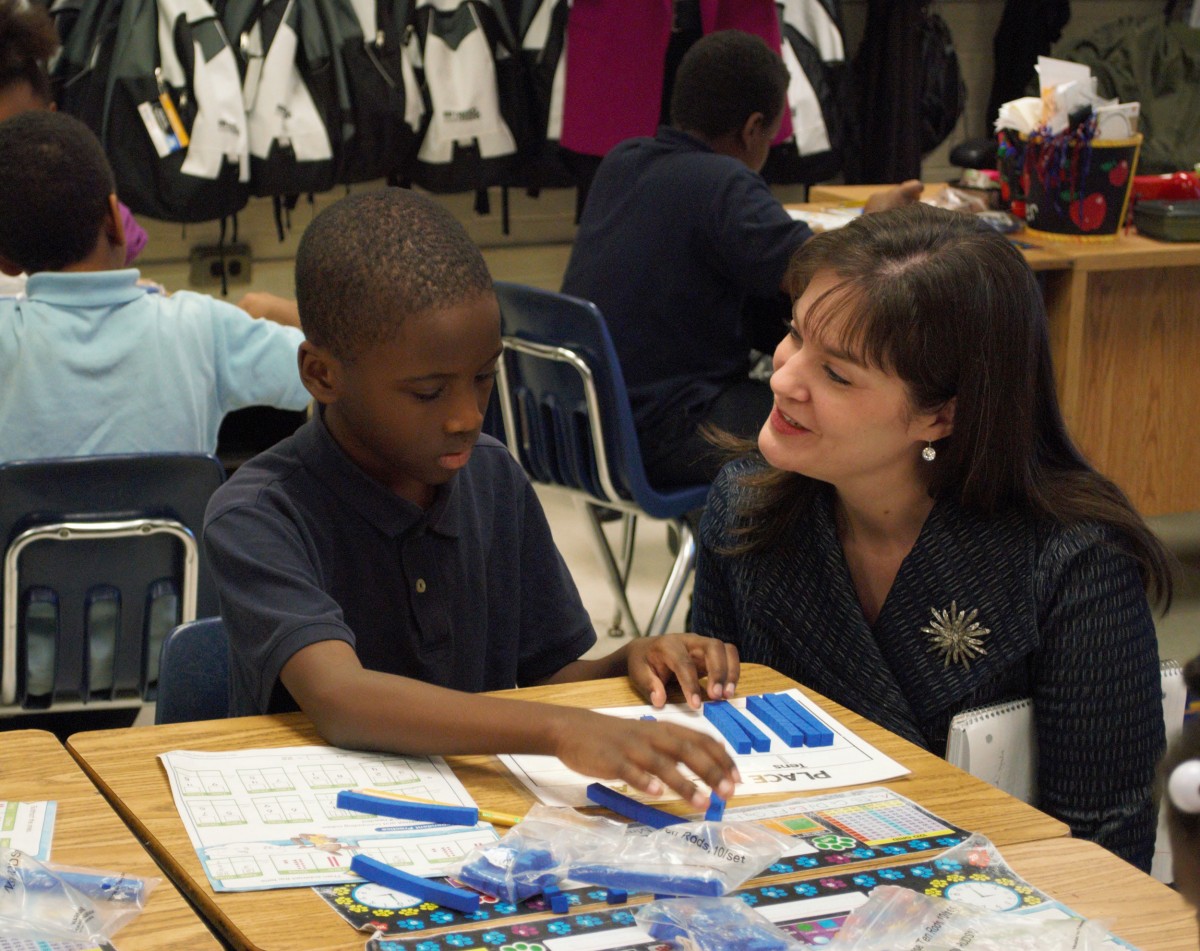 2019 was a fantastic year at NIET and the perfect time to join the organization as CEO. As I started meeting with our team and partners in January, everyone began with telling me about the power of what we do – building teacher leaders and driving excellence in teaching and learning – and shared their stories about educators, students, and classrooms that had transformed. They also shared their ideas for how we could take our work to the next level. We quickly started making what is good even better, and today we are proud to share a snapshot of what we accomplished in 2019 in a new Annual Report.
Earlier this year, we re-centered on our mission and vision, and we outlined four core values that defined how we work (page 10). Our team is second to none as they exemplify the best in leadership, teaching, and learning while also embodying the teamwork and enthusiasm necessary to make every partnership successful. I am honored to be part of this group and excited both by what is happening now and the new growth on the horizon. Over the past year, our trainers and coaches have worked alongside thousands of educators to help them grow as instructors and leaders, and NIET's partner schools are reaching new milestones – whether that's earning an "A" from their state for the first time, making enough growth to move off of school improvement lists, or showing long-term trends that underscore the capacity and excellence of their teaching staff (page 7). This summer, we doubled the amount of days we trained educators, developed new partnerships, and won several multiyear grants (page 12) – and we are only continuing to grow.

All of this progress comes as we launched and deeply aligned to our new strategic plan, NIET Now (page 16). NIET Now outlines bold goals and strategies for how we will grow as an organization, and these are paired with robust strategies and objectives that our team puts into action every day. We are working together in new ways to be lead learners and push ourselves to see where we can continue to support our partners in new ways and build the best education systems in America.

We have examples of those stories in this Annual Report. I am especially proud of the progress underway in Chinle Unified School District, located in northern Arizona in the heart of the Navajo Nation. Chinle began partnering with NIET to focus on research-based practices for improving instruction, and over the past few years they have created structures that help teachers more deeply collaborate and grow. From 2015-19, Chinle student passing rates nearly tripled in English language arts and they doubled in math. Chinle has a story worth hearing and learning from – and you can on page 24.

We are a people-focused organization that knows the power of investing in human capital, and the results of that belief put into action are evident throughout this report. As we end the year, I hope you will take a minute to scroll through and learn about NIET Now. And while 2019 was exciting, we can't wait for 2020 and the new work we will reveal in the coming months.