Invite Them In: How to Plan a Great School Visit
February 11, 2020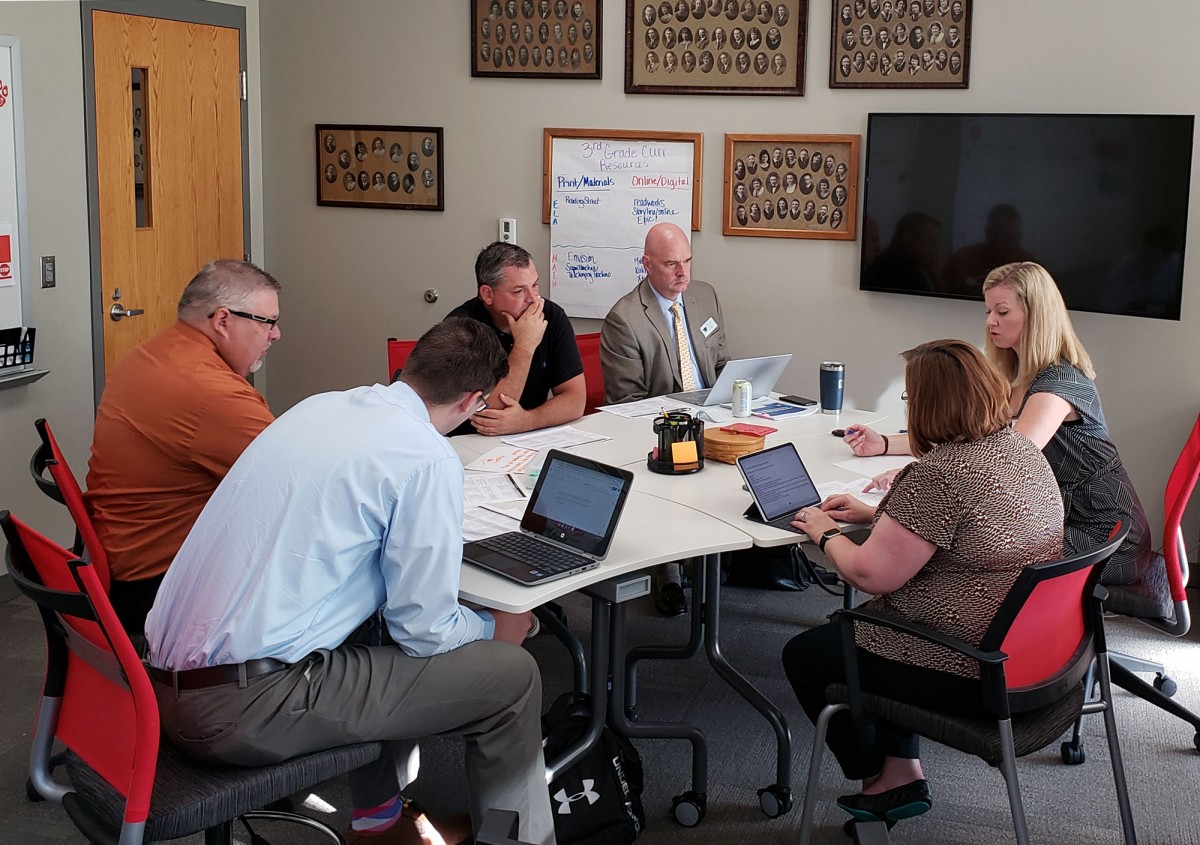 By Dr. Brandon Penrod, Superintendent, Whitko Community Schools
As a superintendent, I have often wished that elected officials better understood the complexity and depth of the work we are doing to support students, particularly our highest-need students. Over the years, I have invited legislators and other policymakers to our district, and when they were able to make it, their visits were generally short. I understood the scheduling pressures behind this, but always felt disappointed that we had not been able to engage the legislator more deeply in our work.
When Indiana Representative Chris Judy accepted my invitation to visit the district this past fall, I was appreciative of his time, but wondered if it would be a similarly brief meeting, with a visit to a classroom. I explained that more rigorous college and career state standards, and an expectation that every student will reach these goals, have significantly raised our expectations for the knowledge and skills students need to be successful. This in turn raises expectations for teacher knowledge and instructional skills – a challenge our district is tackling head on. I shared with him how we have been working to strengthen classroom instruction by creating more accurate, timely, and action-oriented feedback for teachers from trained coaches.
His visit was planned for a day when he could see this work in action. A team of district and school leaders would conduct a cycle of observation and feedback in three classrooms, across three different schools. The cycle included a pre-observation discussion about the lesson plan and goals, observing the teacher lead the lesson, debriefing our observations, and developing feedback for the teacher. We would wrap up with a discussion of the full day and identify steps to take based on what we learned.
Representative Judy stayed for the full hourlong classroom lesson in the first elementary school and joined us for the debrief session following our observation. Again, I understand the pressures of his schedule and thought he may need to leave after this session. But he came with us to the second elementary school, observing the hourlong lesson, and participating in the debrief again. We broke for lunch, and, having spent the morning with us, I was thrilled Representative Judy stayed as long as he did. He then told me he needed to take care of something quickly, but he would meet us at the high school for the next observation.
This he did, joining us for the final observation and feedback session. Following this, we all discussed what we had learned as a group, and Representative Judy remained for this discussion.
In the end, he spent the full day with us, diving into the challenges that teachers were facing in their classrooms, the ways they were adjusting to meet student needs, and how leaders were working to support them at the classroom, school, and district levels.
I believe this experience was a benefit to him and to our school community. Our day together greatly increased his knowledge of the specific challenges and needs of our students, teachers, and school leaders. It also helped us to better understand his perspective as an elected official and the policy issues he faces. We learned a lot from each other by building this bridge and working together that day.
As you are planning a school or district visit, think about how you can fully engage policymakers and build their understanding of a specific and substantive challenge you are tackling. Invite them in! Don't be afraid to show them deep conversations beyond a nice classroom photo op. While they might not be able to spend the whole day, they will better understand the depth and substance of the work you and your team are engaged in. This dialogue advances our shared goal of serving our students and communities, and that is a win for everyone in public education.