Working Toward a Common Goal: How a Rural Arkansas School is Benefiting from Establishing Its First Instructional Leadership Team
February 10, 2022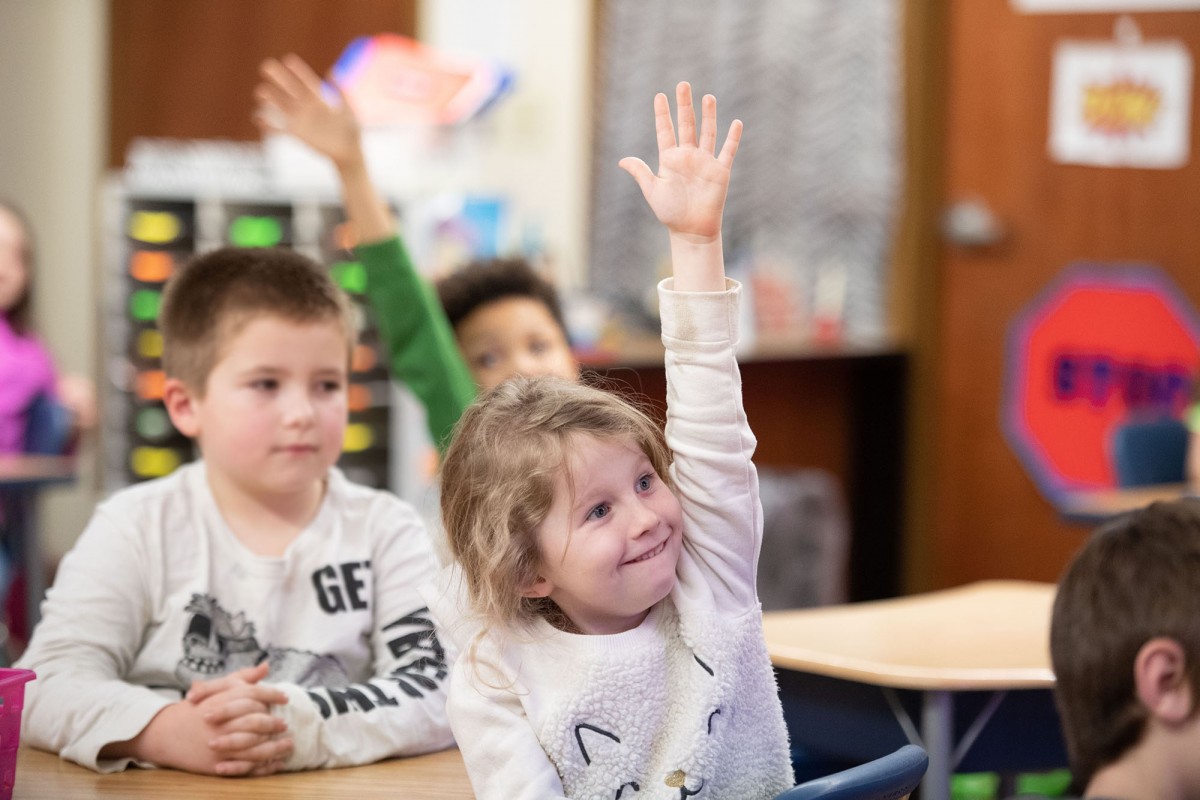 Principals who embrace the role of instructional leader have a significant impact on academic achievement, and now more than ever, they need a strong team around them to support student learning. Instructional leadership teams, or ILTs, are designed to strengthen school leaders' capacity to support and coach classroom teachers, provide professional learning, and elevate a positive school culture. They do so by bringing together key educators in the school, including teacher leaders and school administrators, to intentionally plan instructional support. ILTs – when implemented well – play a key role in ensuring every student has access to high-quality teaching.
But what does an effective ILT look like in action? Pangburn Elementary School in northeastern Arkansas has recently formed and begun implementing their first ILT, and the school is already seeing the benefits of this collaborative leadership structure. The school, located in rural Arkansas, serves nearly 400 students in grades K-6 and first partnered with NIET in 2021 with the launch of the Arkansas Rural Educator Network (AREN). The network was established to build instructional leadership, strengthen virtual instruction, and advance implementation of high-quality curriculum in rural schools during the COVID-19 pandemic. The network, supported through a $4.85 million grant from the Walton Family Foundation, provides an opportunity for educators from across the state to collaborate, as well as receive personalized coaching from NIET senior specialists.
ILTs set the vision for the year
As part of the individualized support provided through AREN, NIET Senior Specialist Courtney Rayburn worked with Pangburn leaders to establish their first instructional leadership team, composed of the school's principal and a teacher leader from each grade level. The team began by outlining the goals they wanted to accomplish over the course of the school year. Leaders decided to prioritize:
constructing student-friendly learning objectives in classroom lessons that include the "why" or rationale
building success criteria
fostering student ownership of data
These goals act as a north star, guiding ILT meetings and their school team overall. "For the first time, we are all moving in the same direction with a common vision guiding us," said Stephanie Vernon, a district-level literacy facilitator who works closely with Pangburn Elementary.
Common goals bring alignment across grade levels
With NIET's support, Principal Mary Rieck leads ILT meetings once a month after school using the Five Steps of Effective Learning to ensure alignment to the collective goals. Every meeting has a clear agenda and is designed to model and prepare each teacher leader to lead weekly professional learning communities (PLCs) with their grade-level teams. This layered structure brings alignment among grade levels that was not possible before the formation of the ILT. "Before, each grade level worked independently in a positive yet individual, un-unified direction. Now, we all are working toward a common goal," said Principal Rieck.
For the first time, we are all moving in the same direction with a common vision guiding us.

Stephanie Vernon, Pangburn School District Leader
Strengths-based coaching lays a foundation for success
Often new structures can take some time to get used to, but teacher leaders at Pangburn Elementary report that they find ILT meetings valuable in building their capacity as leaders and impacting their own instruction – and they note that they would benefit from meeting more frequently. "They were ready to move to this next level and seem to embrace the information that the ILT brings back to them," said Principal Rieck about the teachers in her school.
The positive reception is due in part to strengths-based coaching, which is a new approach for the district, and a key function of the ILT. Members lead strengths-based coaching conversations with individual teachers and also receive strengths-based coaching about their PLC leadership. "Teachers leave the coaching sessions feeling empowered," said district leader Stephanie Vernon. By focusing on instructional strengths, intentionally celebrating progress, and collaborating around next steps for instruction, the ILT fosters a positive learning environment while supporting strong practices.
Before, each grade level worked independently in a positive yet individual, un-unified direction. Now, we all are working toward a common goal.

Principal Mary Rieck
Keeping student ownership at the center anchors the process
Not only is the ILT enhancing collaboration and promoting a positive culture, it is ultimately impacting how students learn. The ILT at Pangburn Elementary consistently reflects on student outcomes during learning walks, visiting classrooms and observing lessons, with a specific focus on what students are doing and learning. Pangburn Elementary ILT members also use these learning walks as an additional opportunity to focus on teacher strengths. "The learning walks are helping us focus on great work, so that teachers can see the good," said Principal Rieck.
Ultimately, the goal of the instructional leadership team is to empower students to own their learning, and Pangburn Elementary leaders are starting to see this unfold in classrooms. "In learning walks, we consistently see the impact of the meetings in instructional practices," said NIET Senior Specialist Courtney Rayburn.
"More students do know what they are learning and why. They are also better at self-assessing where they are on their learning track and where they need to be," said Principal Rieck. "Students are tracking their data individually from attendance to academic growth, and they are better able to communicate that information with teachers and parents."
Instructional leadership teams help schools sharpen their focus on fostering student ownership, and forming one is the first step in better supporting and coaching classroom teachers and elevating a strengths-based school culture. When asked for a piece of advice for schools considering creating an ILT, Pangburn leaders said, "Our advice is to go for it! You will be amazed at the focused work that the PLCs will accomplish and how much it affects student growth."