DeSoto Parish School System, Louisiana, Achieves Its First-Ever "A" State Rating
December 6, 2016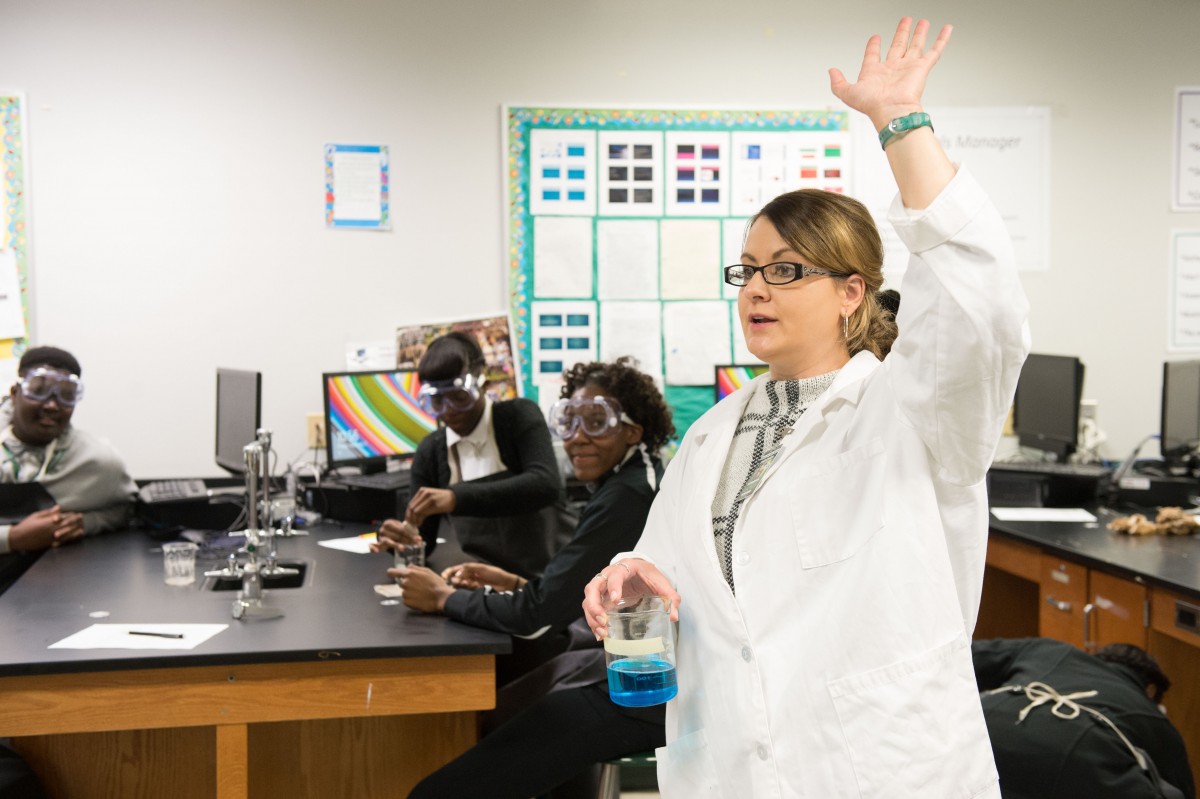 History was made when the Louisiana Department of Education released its letter grades for 2016: DeSoto Parish Schools received an "A" for the first time. The top rating marks an important milestone in the district's mission to "care for our students, ensure their learning, and celebrate their graduation as citizens prepared to transform their dreams into realities."
To help achieve its mission, DeSoto Parish implemented TAP: The System for Teacher and Student Advancement, managed and supported by the National Institute for Excellence in Teaching, beginning in the 2008-09 school year. The parish started the TAP System in two schools and it is now instituted districtwide.
By creating strong opportunities for teacher leadership, professional development, educator evaluation and performance-based compensation, NIET has helped DeSoto Parish make steady and sustained improvements on the state accountability system. In 2015, DeSoto earned a "B" rating ranking in the 84th percentile for increasing proficiency rates and in the 93rd percentile for increasing in categories of "mastery plus." In the 2016 report, the district ranked 14th in performance out of the state's 72 school systems. This is a significant jump from having ranked 45th in 2010.
In addition, DeSoto Parish has seen its cohort graduation rates increase from 79% to 96% over the past three years. Its ACT scores are the most improved in the state and DeSoto is on the AP National Honor Roll.
"This work demonstrates the sustained progress a district can achieve by placing educator effectiveness at the forefront of efforts to create transformational change," said Dr. Gary Stark, chief executive officer of NIET. "I commend Superintendent Dr. Cade Brumley, his staff, and educators and students in each of the schools for growing in every area and improving school scores districtwide. We look forward to working with DeSoto as the district continues its remarkable growth."
"Nothing matters more for a district or individual schools, in terms of student academic gains, than the quality of classroom teachers," said Brumley. "Our partnership with NIET helps us to continue to improve educator effectiveness in DeSoto Parish, thus driving dramatic gains in student outcomes and opportunity."
The DeSoto Public School System has been recognized nationally by NIET for its success in increasing the effectiveness of classroom instruction and building district and school systems to support these improvements. The partnership has benefitted from grants from the Teacher Incentive Fund and School Improvement Grant programs of the U.S. Department of Education, as well as state and local funding for educational excellence.
The TAP System was introduced in 1999. TAP schools create mentor and master teacher leadership positions, tailor weekly professional development to specific needs, implement an educator evaluation system that provides meaningful and detailed feedback and support for improvement, and reward educators based on increased instructional skills, student learning growth and taking on new roles.
Equipped with a diverse staff of educators, researchers, and policy experts, NIET is a 501(c)(3) nonprofit organization that pursues a mission to advance educator effectiveness. NIET supports schools, districts, universities, and states with educator evaluation training, evaluator certification modules linked to learning platforms, human capital management systems as well as tools and resources for educator preparation. Learn more at www.niet.org.