2019 NIET Founder's Award Finalists Recognized at National Conference
March 22, 2019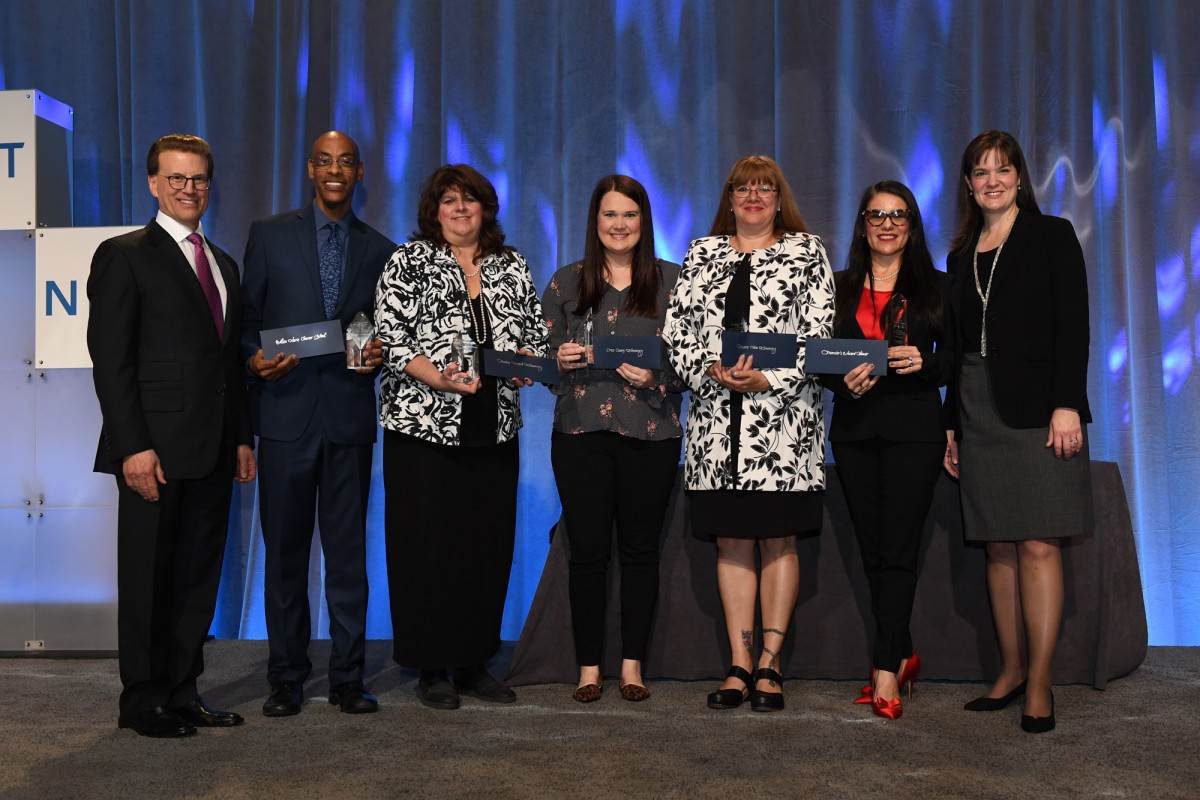 Five Schools from Arizona, Arkansas, Louisiana and Tennessee awarded $10,000; Wildflower School in Arizona receives $50,000 grand prize
View NIET Founder's Award Finalists photo gallery
New Orleans, Louisiana—The National Institute for Excellence in Teaching (NIET) today recognized five schools as finalists for the 2019 NIET Founder's Award. Each school received $10,000 during a luncheon at the National NIET Conference, attended by more than 1,000 top educators and leaders from across the country. Wildflower School in Arizona was announced as the recipient, earning the $50,000 grand prize.
Created by NIET Chairman and Founder Lowell Milken, the NIET Founder's Award is presented annually to one school for exceptional implementation of NIET's principles to build educator excellence and give all students opportunities for success.

Lowell Milken and NIET CEO Dr. Candice McQueen congratulated the finalists:
---
"While each school has its own unique challenges and opportunities, all five prove that meaningful development of school faculty leads directly to improved student learning," says Lowell Milken. "I applaud Harte, CCETA, Desert View, Dodson Branch and Wildflower for establishing a vision of success, nurturing leadership and creating collaborative school cultures that help ensure high-quality educational opportunities for all."
"Each of these schools is incredibly deserving of recognition," Dr. McQueen says. "In their own way, their teachers and leaders have shown that by having a mindset of continuous growth for both educators and students, everyone can improve—no matter where they started."
Over the last 20 years, NIET has partnered with schools, districts, states and universities to ensure that all students have access to talented teachers every year they are in school. It does so by helping schools create formal structures for teacher leadership; regular, job-embedded professional learning; and a system for educator support, observation and feedback tied to high expectations and real-time needs of teachers and students. Today, NIET's initiatives are impacting more than 250,000 educators and 2.5 million students.
About the NIET Founder's Award
Funded by the Lowell Milken Family Foundation, the NIET Founder's Award comes with a $50,000 cash prize to be used toward instructional improvement efforts.
NIET Founder's Award recipients are selected by NIET. The finalists were selected based on their efforts to make instructional excellence the cornerstone of school improvement; plan for regular professional learning focused on daily needs of teachers and students; create a culture of collaboration and reflection; and create leadership teams made of teacher leaders and administrators.
The NIET Founder's Award yields benefits that will strengthen the individual school and support its teachers. This is done by means of prominent public recognition and by opportunities to substantively interact on issues of educator effectiveness and student learning with leaders from government, business and academia.
Photos and videos from the NIET Founder's Award finalists' recognition luncheon will be available for download at http://www.niet.org/newsroom.
For interviews, contact Jana Rausch at jrausch@niet.org or (310) 435-9259. For more information, visit www.niet.org. Follow conference news on Facebook at NIETteach and Twitter @NIETteach or via #NIET19.
About NIET
On the ground for two decades, NIET partners with schools, districts, states and universities to develop formal systems for building educator excellence to give all students opportunities for success. Today, NIET's initiatives impact more than 250,000 educators and 2.5 million students.