Brown County High School Receives $10,000 as NIET Founder's Award Finalist
February 15, 2022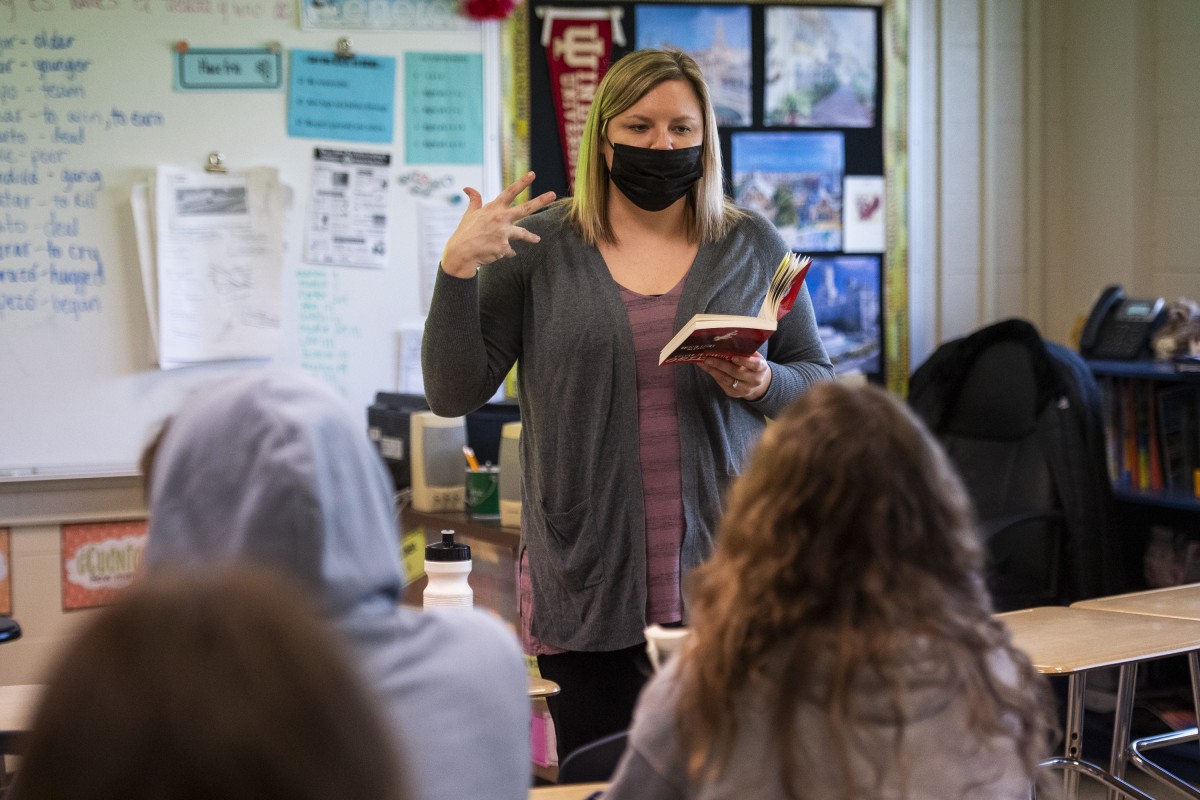 The National Institute for Excellence in Teaching (NIET) announced today that Brown County High School in Brown County Schools, Indiana, has earned $10,000 for its selection as an NIET Founder's Award finalist. The school is among five schools across the country under consideration for the $50,000 grand prize, which will be announced at the NIET National Conference in Dallas, Texas on Thursday, March 10, 2022, at 12 p.m. CT.
"Thanks to a sharp focus on daily collaboration, data analysis, and feedback from teachers and students alike, Brown County High has made notable progress in advancing the effectiveness of teachers and student learning," said NIET Chairman and Founder Lowell Milken. "I commend Principal Trent Austin – and Superintendent Emily Tracy at large – for their commitment to meeting the needs of every educator and student."
For more than 20 years, NIET has partnered with schools, districts, states, and universities to ensure all students have effective educators. Its work to develop teacher leaders, support successful instructional strategies, and build educator capacity to address student needs have served more than 9,000 schools and have impacted more than 275,000 teachers and 2.75 million students.
NIET's partner schools have shown success by both outperforming similar schools and having greater teacher retention. Schools including Brown County High School have continued to advance during the pandemic through the use of NIET's tools and resources to support instructional excellence and learning acceleration, provide coaching from expert leaders and trainers, and engage a large network of educators united around shared learning. The Founder's Award was created by Lowell Milken to honor one school annually for exceptional implementation of NIET's principles to build educator excellence and advance student success.
"In its first few years of partnership with NIET, Brown County High School has made significant strides in leveraging their teacher leaders to build their instructional culture," said NIET Co-President and Chief Operating Officer Dr. Josh Barnett. "What they've accomplished in a short amount of time is truly impressive, and I look forward to seeing how they continue to grow and support educator effectiveness in the future."
Founder's Award recipients are selected by NIET based on their efforts to make instructional excellence the cornerstone of school improvement; plan for regular professional learning focused on real-time needs of teachers and students; create a culture of collaboration and reflection; and leverage teacher leaders and administrators to drive student growth. Brown County High School has employed these principles in a comprehensive way as part of a district-wide effort to implement NIET's TAP System for Teacher and Student Advancement starting in 2019.
What Sets Brown County High School Apart
Brown County High, located south of Indianapolis, is among Brown County's six schools and serves 549 students, 40% of whom are eligible for free or reduced-price lunch. Only three years into their partnership with NIET, Brown County High is already seeing success using the TAP System to increase the effectiveness of their teachers and improve student achievement. Principal Trent Austin and his leadership team are revamping their school culture by using NIET structures to build capacity and foster growth for teachers through dedicated collaboration time, increased instructional support, and professional learning opportunities.
"Quite honestly, this is the best program I've ever been a part of in my 24 years of being an educator," said Austin. "NIET is exactly what we've been looking for – for so many years. Our teachers now have support in a way that allows them to meet together once a week to collaborate with other career teachers, get coaching, advice, and perspectives on lessons from mentor and master teachers."
From 2018 to 2021, Brown County High made significant gains in its ELA scores, increasing from 49% to 71% passing rate in only three years. The school also earned a state letter grade of B, which evaluates the school's performance, improvement, graduation rate, and college and career readiness. In recent years, Brown County High has centered their focus on providing students with a variety of pathways to their future careers, including developing an innovative career and technical skills program that allows students to run their own business program while gaining transition to career skills.
Brown County High is using NIET's rubric to create a common language for its team, using the tool to provide consistency and guidance for teachers during their weekly professional learning community (PLC) meetings. "Career teachers have been given the training to speak a common language of what excellence in teaching is and what it looks like," said Austin. "Teachers and administrators speak the same language and have common goals that we have built together."
Another key mindset for the school is being student-focused. The school's instructional leadership team (ILT), which is made up of school administrators and teacher leaders, engages students in their field testing process, collecting feedback and ideas from students after trying a new teaching strategy. Brown County High is also shifting the focus from just observing teacher actions to using student work and data as a key indicator for teaching effectiveness. "We are looking at the outcome of student learning and seeing how they're growing and progressing, and that's how we know when we've been successful," said Austin.
Brown County High School joins fellow finalists Cross County High School (Cross County School District, Arkansas); Southport 6th Grade Academy (Perry Township Schools, Indiana); Logansport High School (DeSoto Parish School Board, Louisiana); and Somerset Elementary (Somerset Independent School District, Texas) in contention for the $50,000 grand prize.
For images of Brown County High School and more information about NIET, visit the NIET newsroom. For interviews and requests to attend the Founder's Award announcement, please contact Jenny Sawyer at jsawyer@niet.org or (256) 652-1376. Learn more about the conference at www.niet.org. Follow conference news – including the Founder's Award – on Facebook and Twitter @NIETteach or via #NIET2022.